 All eyes are on her future sister-in-law Meghan Markle, but Kate Middleton is still out and about and wearing outfits we'd like to copy
Yesterday, Kate Middleton made a low-key appearance at the brilliantly named Robin Hood Primary School to celebrate their work with the Royal Horticultural Society (RHS) Campaign for School Gardening (aww!).
Her look was 'very clean and tidy but down to earth lady with coiffed hair.' Black jeans and a nice big polo neck jumper under a Barbour-style jacket and knee boots. It's the kind of outfit a city person would wear on a trip to the country when they don't realise country folk wear the same things as those in The Smoke. I'm just glad she wasn't wearing Hunter wellies.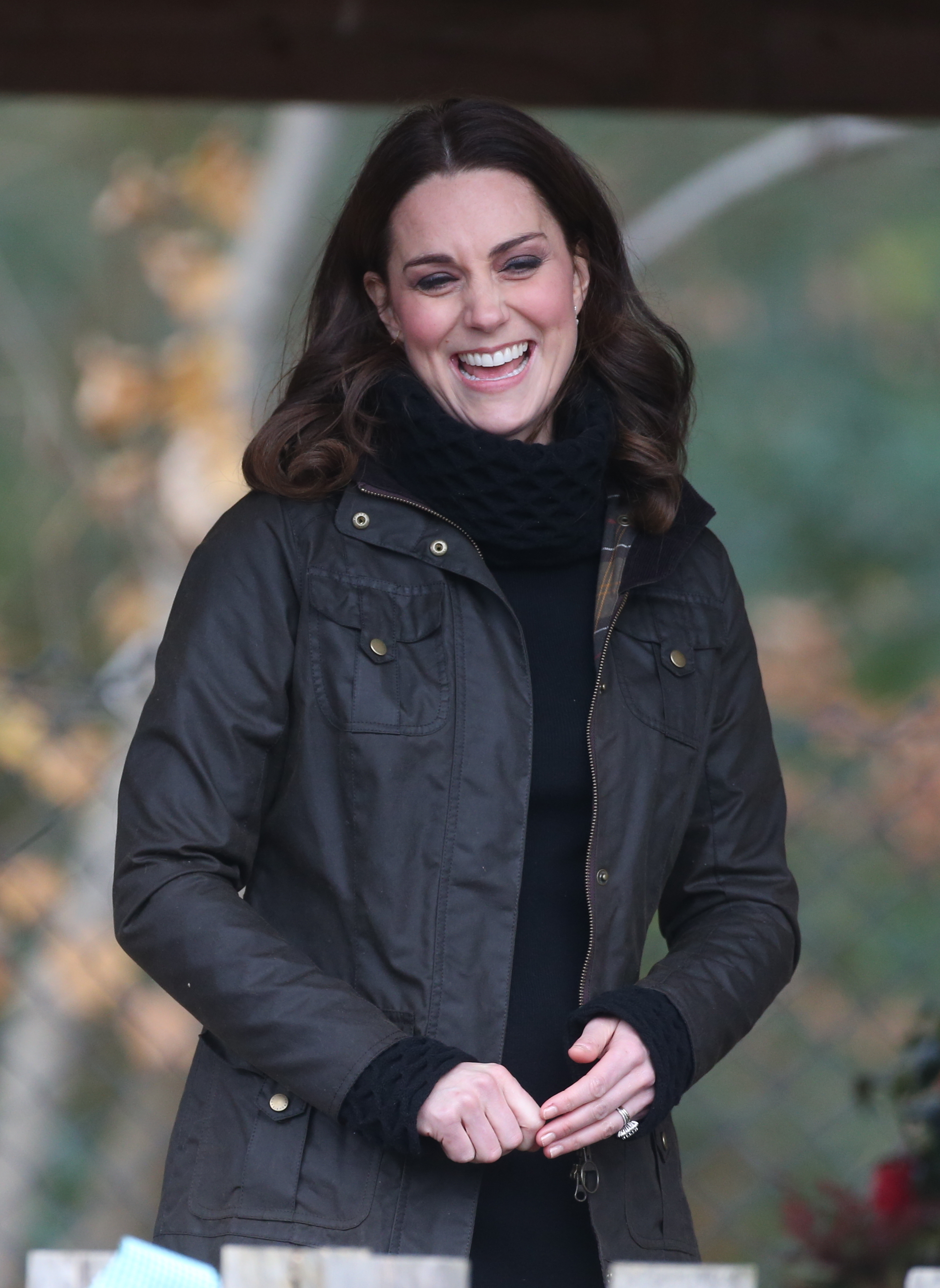 She looks like she's in great form, doesn't she?
Advertised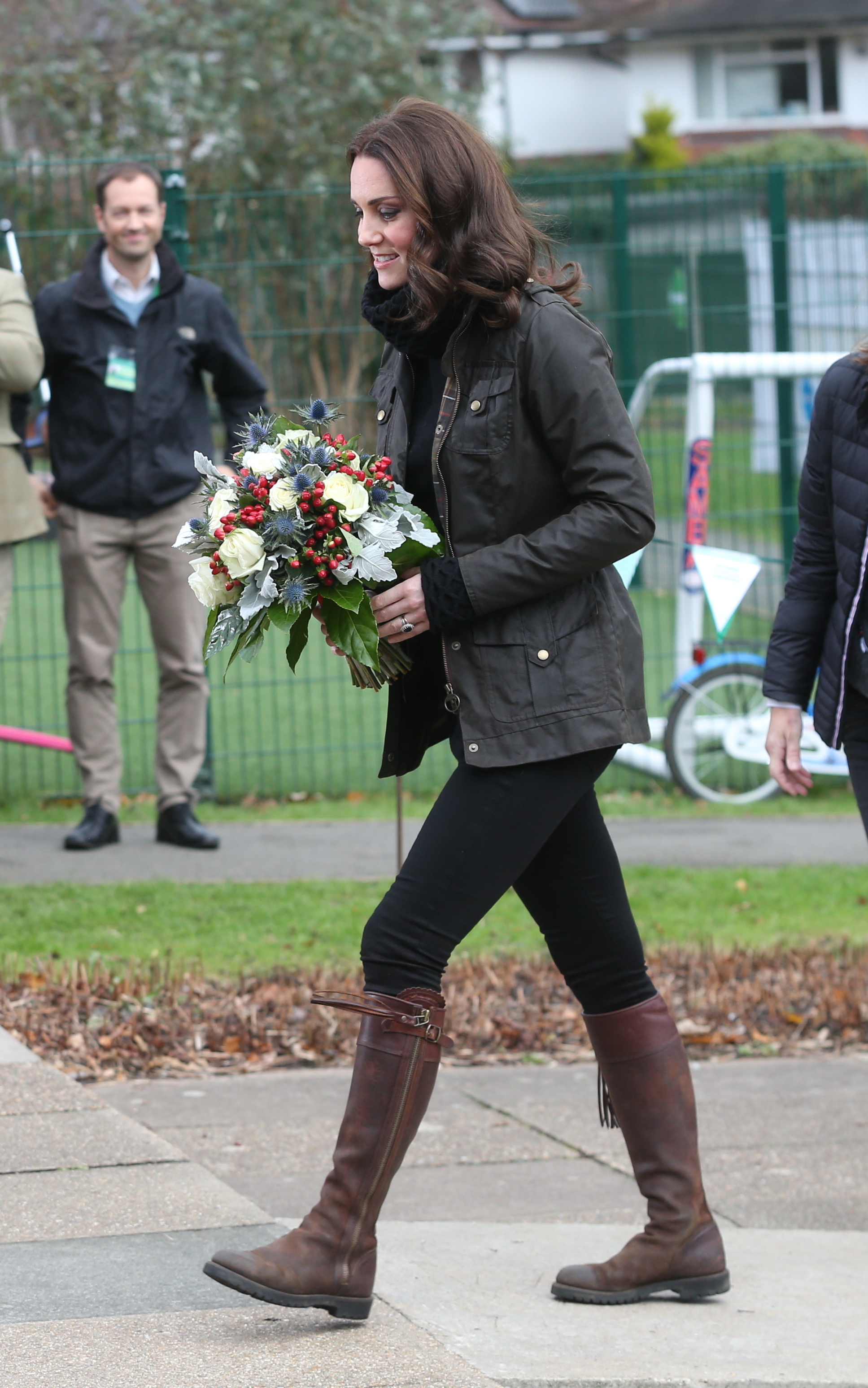 I'm from the west of Ireland, but like most women from 'the country', I don't dress like this. However, this is how I imagine English country people to dress. The types that live in Midsomer, you know? It's sensible, but also has a hint of style. It's the type of outfit that's suitable for introducing your friends to your horse and then going to the local for a pint of bitter. Just make sure you've got a good hair stylist on speed dial.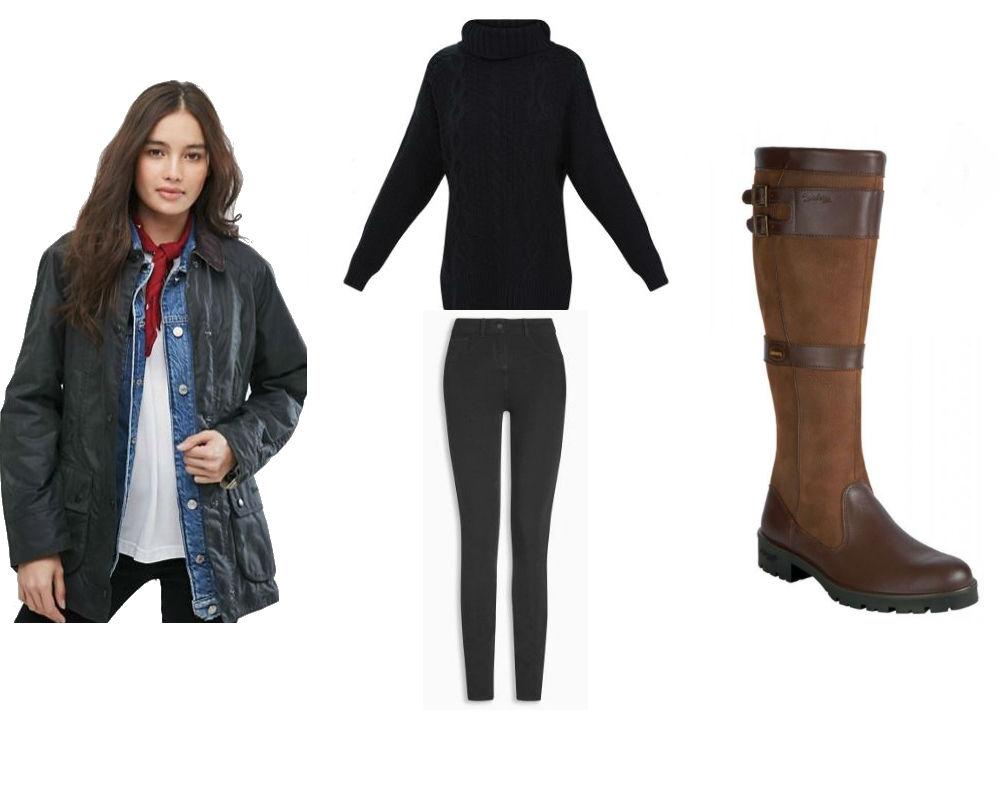 Barbour jacket €268.91 (on ASOS) / PrettyLittleThing jumper €40.50 / Next 360° super skinny jeans €55 / Dubarry Longford boots €390