 Every time anyone wears a red maxi dress, they'll be compared to the flamenco lady emoji. So sorry, Kate Middleton, you'll just have to deal with it.
A red maxi dress is a whole lot of red. When you choose to wear that volume of red, you know that you'll stand out. Chris de Burgh wouldn't have sung about the lady in black because he wouldn't have noticed her. Kate Middleton wore an Alexander McQueen bardot dress yesterday to the Queen's Birthday Garden Party at the Ambassador's Residence in Berlin making sure all the attention was on her.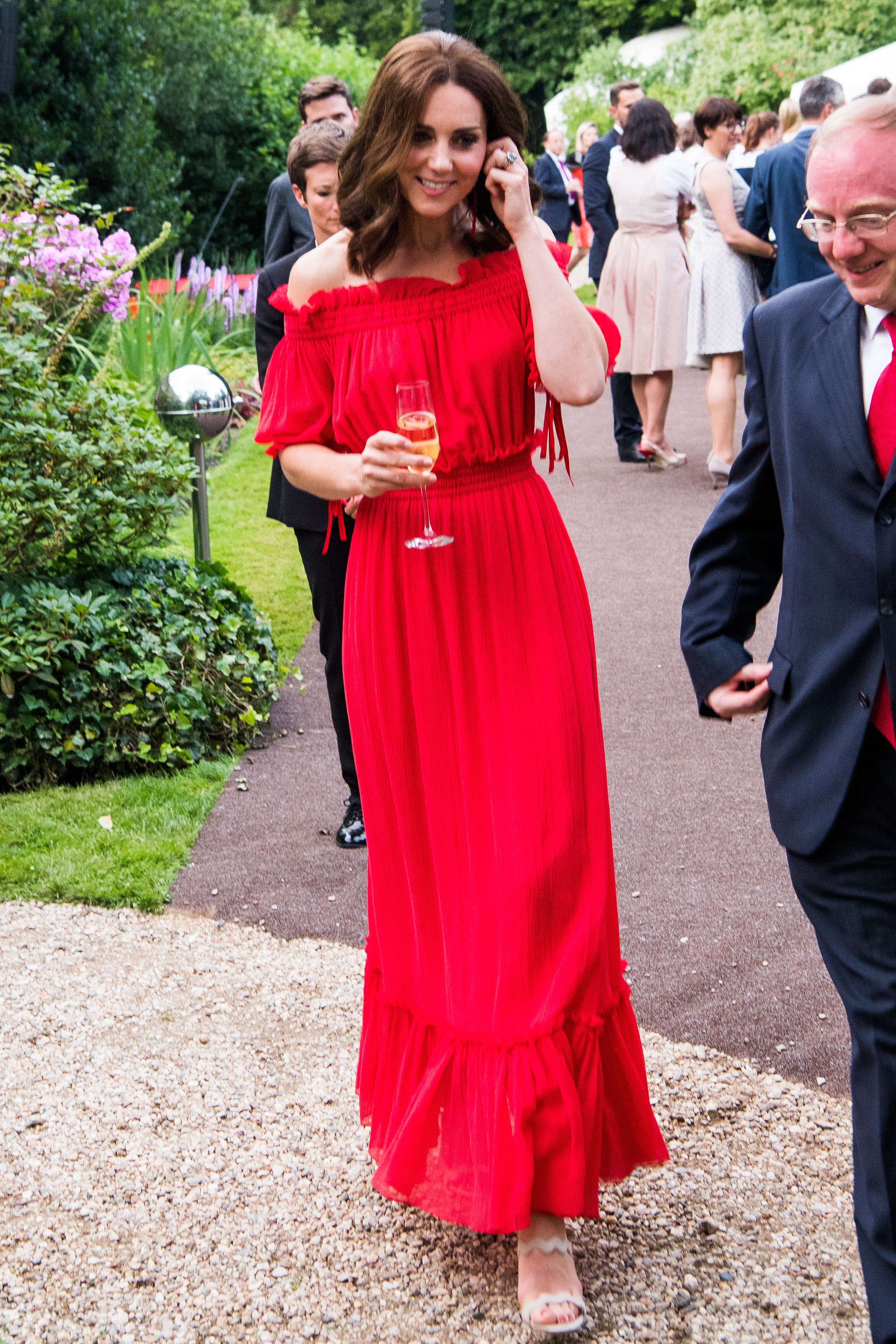 It would have anyway since the Duke and Duchess of Cambridge have been guests of honour for their entire trip to Poland and Germany, but that is a dress that you wouldn't normally put her in. Even though it's designer, the gypsy style makes it very 'holiday to Spain'. That's why there are tonnes of them for sale all over the high street. Bardot maxi dresses are particularly popular with the pregnant among us, but Kate's drinking Champers so she's definitely not expecting the potential third baby tabloids are convinced she's about to have.
If you are with child, here's one just like it from ASOS. Warning: it may make you look like a Handmaid. Just don't wear a bonnet with it, k?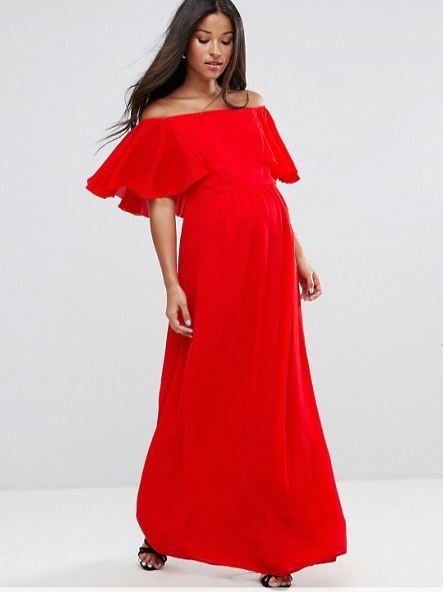 Advertised
I don't wear floaty maxi dresses because I'm recently married, and everyone will start asking probing questions if I do (and I hate them) so if you want to channel the Duchess while looking more like the office minx at your work Christmas party, try this out for size.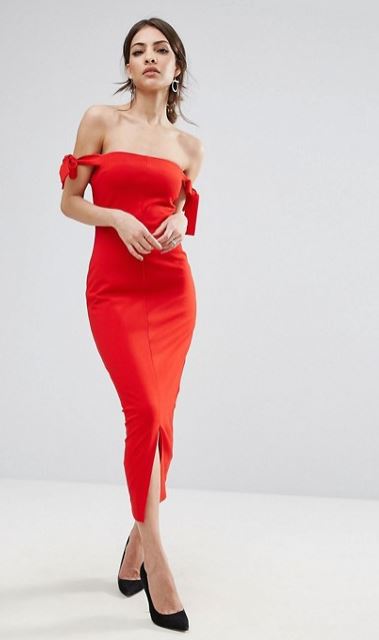 A cute and flirty mid-length option also exists on ASOS because it's ASOS so of course, it does.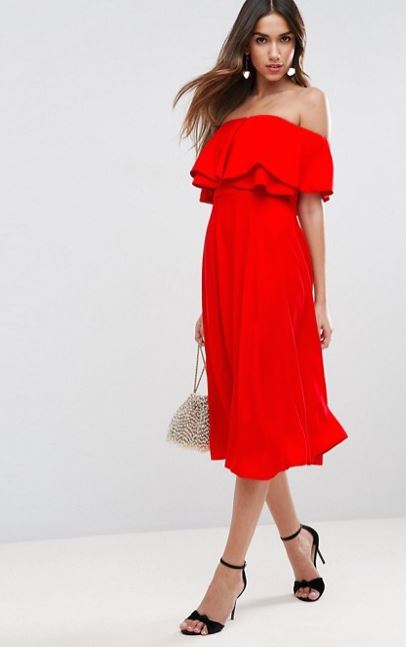 Advertised
Hey presto, you're practically royalty. AND your Halloween costume is sorted, too.