 It seems like it's only been summer for a few minutes but the summer sales have already started. Hurray!
Tomorrow is June. June. We are half-way through 2018 already. If you feel like the year is running away with you and it's all a little too much, there's only one thing for it. Hit the shops. The summer sales have just begun.
I have bought my best winter stuff in the summer sales. No one wants to buy a woolly jumper in June. Except me! You can find some serious gems in the summer sales, like, amazing reductions on last season's styles. But you have to get in there fast. Not all the shops have opened their sale doors yet, but the likes of Brown Thomas has and the discounts are gooood. (I've chosen a selection below.)
The high street is getting in on the action, naturally; here's what could be in your summer / autumn / forever wardrobe soon.
H&M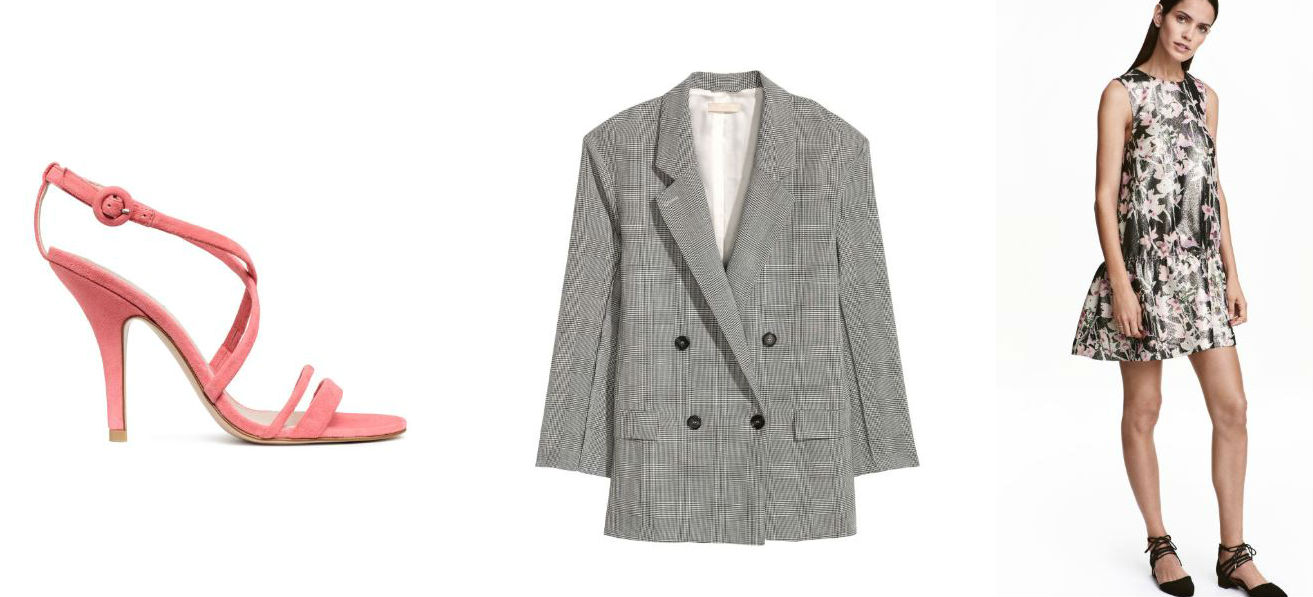 Suede sandals were €49.99 now €27.99 / Wool-blend jacket was €79.99 now €51.99  /
Glittery silk-blend dress was €99 now €75.99
H&M's premium section has so many summer sale essentials. Coral coloured heels are a must for the fancy department in your summer wardrobe. Have a wedding guest jacket conundrum? Just bring this oversized blazer for that 'I borrowed my boyfriend's' feel (but you won't have to give it back). You can wear that dress at any time of year, too.
Topshop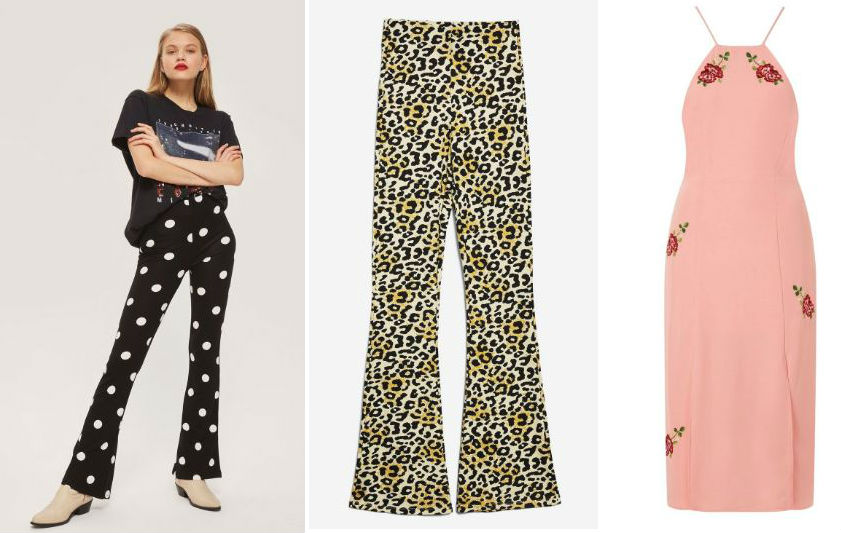 Polka dot flared trousers was €34 now €26 / Leopard flared trousers was €34 now €26 /
(Tall) Embroidered Slip midi dress was €68 now €40
Now, when would you buy polka dot or leopard print flares if they weren't on sale? And that dress will see you through so many occasions this summer.
Advertised
Warehouse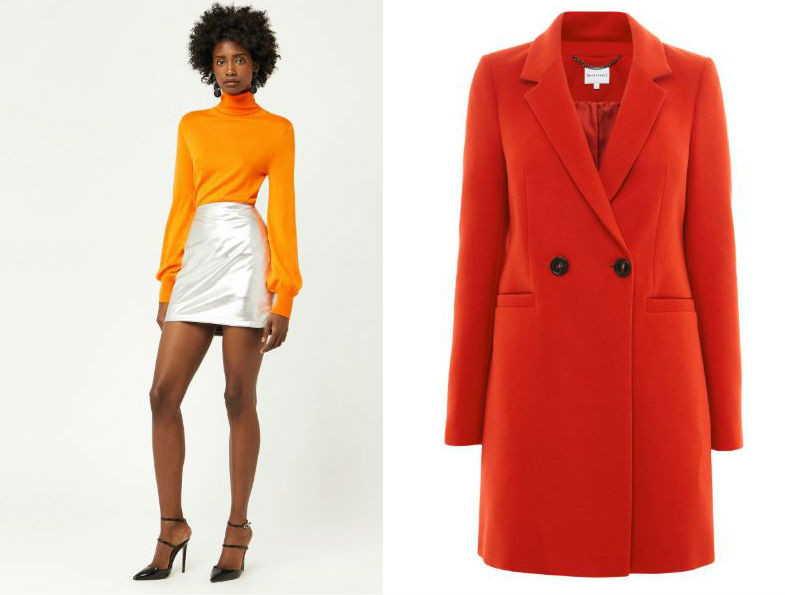 Metallic Faux Leather Skirt was €40 now €16 / Clean Crombie was €112 now €52
I have one so I can promise you will wear a silver faux leather skirt. If not at a festival, for a sexy robot costume at Halloween. Then, think ahead to autumn - won't you need a nice red coat? (Yes.)
Brown Thomas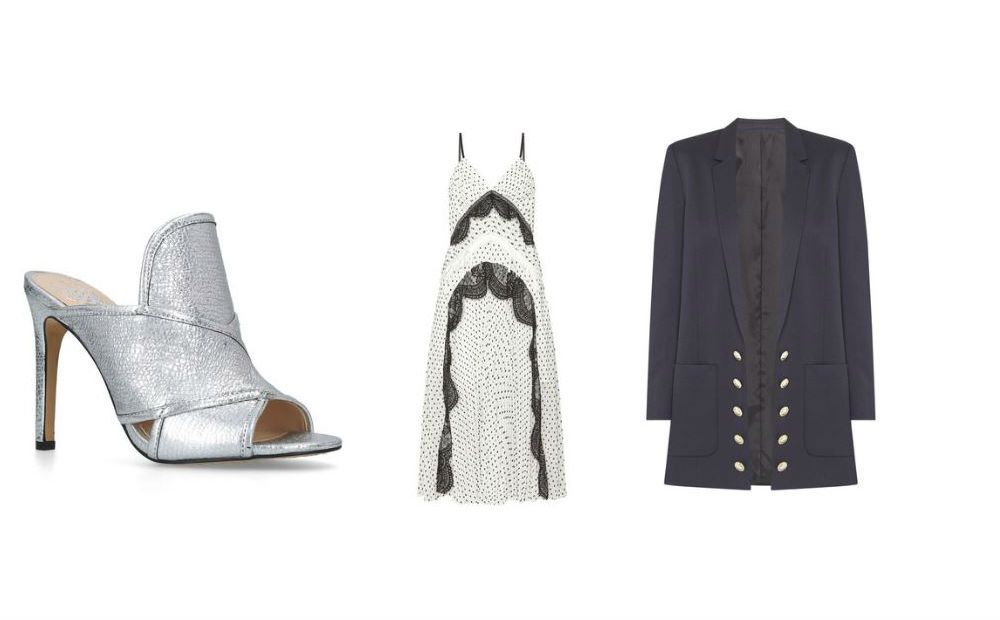 Love those shoes. Love them. If you've ever wanted a Self-Portrait dress, now's your chance (look at that discount!). And that jacket right there? That's a forever jacket.
More stores will be announcing sales in the coming days; keep an eye out here on Beaut for our picks.
Advertised