 Cher Horowitz called, and she wants her heels back
The larger fashion world may be channelling the cooler side of the nineties, grunge and Kate Moss, but River Island has decided that we need to let fluff back into our lives. It's not a bad move, considering how bleak and uncertain the present and future looks at the moment. Fun fashion is needed right now, and what's more fun than Clueless-inspired twin-sets, Calvin Klein-esque body-con dresses and these fuzzy mules?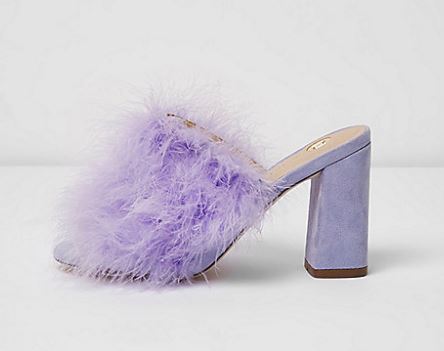 My dream as a pre-teen, after watching Death Becomes Her where Meryl Steep plays a spoilt diva who spends most of the day in her boudoir, was to grow up to spend most of the day in my boudoir, wearing silk dressing-gowns and high furry slippers. These shoes could be reserved for such indoor wear, but back in the late '90s, I would definitely have worn them to the Irish College disco, and I would have been the envy of all the sophisticated Dublin girls who went West for the summer.
Let's go ahead and wear them with this dress.
Advertised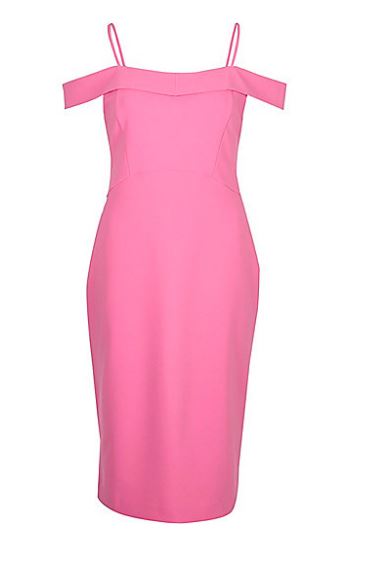 Steps have made a comeback (have you heard their new song? It's a Eurovision, Abba, classic Steps marvel) and while they may have a more, we'll say, coiffed look these days, you can totally see vintage Claire in this, can't you?
The dark days of winter may be waning, but the world is still under a heavy cloud of uncertainty. It's not going to solve the Earth's problems, but if we go all District 1 on it and dress like we're in an Aqua music video, it could help to lift our spirits just one tiny bit.