 As soon as spring bloody well finally arrives, we'll be wearing (something like) Selena Gomez's Easter outfit
Remember when spring dresses were a thing? I can, vaguely; but it's hard when you have to go to work in long johns. If you were like me this weekend, you spent it beside the fire (or in my case, space heater) silently weeping into your steaming cup of tea and two million Easter eggs. If you were like Selena Gomez, you went to Mass in a pretty floral dress entirely suitable for the Easters before Global Warming.
Selena wore her gúna '90s style, with runners and a slouchy cardigan. '90s style is the only way to wear a dress this season; it must be Winona Ryder approved. (Although that said, she didn't actually include a dress in her five essential pieces.)
Nineties Miriam had a dress like this. 2018 Miriam wishes she'd kept it. Selena's is the Harbor dress from Reformation, and it bears all the hallmarks of a sunny, California gal just dreamin' her way through summer. The square neckline and short sleeves hint at the corset trend we all loved to wear to the Irish College céili. But the crucial feature is the button-down front. Buttons can make or break your look. Pop too many at the top, and you're verging on serving wench territory. And on that note, you want to save a few for the crotch area, too.
Reformation delivers to Ireland (yay!), but the dress isn't completely purse-friendly, especially for a trend piece (boo).
Advertised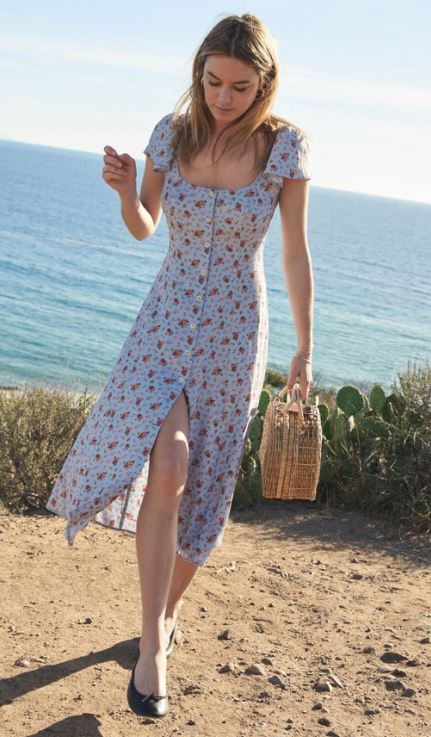 If you want to get her look without shipping from the states, we've found two short-sleeved button-downs for less. Add white sneakers (Selena's are by Puma), a chunky 'grandad' knit, lil gold hoops, and off you go.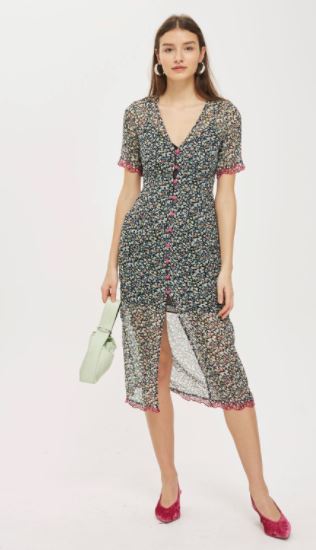 Topshop Chiffon Embroidered Button Midi Dress €68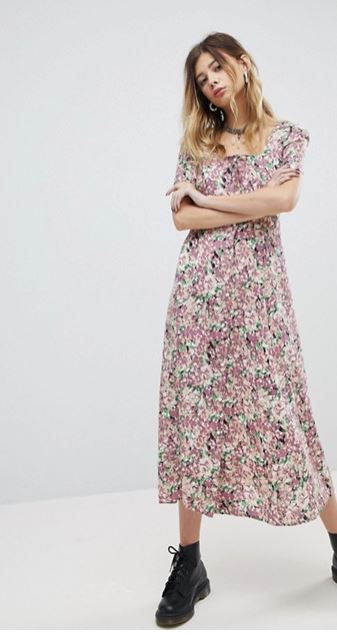 Advertised
Sacred Hawk Button Front Dress With Lace Up Back €60.81