 Blake Livley in her amFAR sparkly Spanx notwithstanding, there have been some stand out beauty looks on offer in celeb land this week.
Beyoncé took to the Super Bowl stage dressed in military garb, the like of which I haven't seen since the FCA really ramped up their game in Killarney's St Patrick's Day Parade of 1998. And Lady Gaga saw red and went for lurex suits and glitter eyeshadow in her shade du jour.
Peter Pilotto attended the Vogue 100 event on the back of English producer and director, Kinvara Balfour. This dress manages to be both classic and modern in one frock sweep, and the neon band gives it the fresh finish.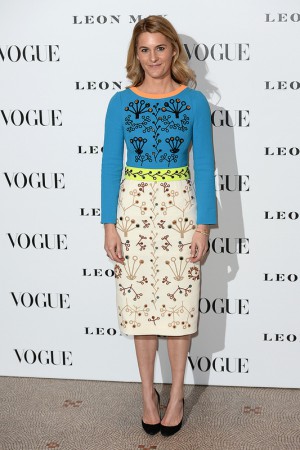 I'd have pulled her hair into a messy pony, removed her bracelet, softened the makeup with a light glossed lip and given her cooler, simple block heels but no one asked me. Might have something to do with my FCA styling of 1998.
Charlotte Dellal (owner of the Charlotte Olympia shoe brands and a very cool model sister called Alice) attended the same London event .
Advertised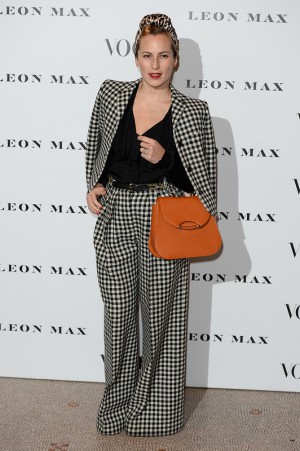 The pop of orange against the monochrome, loose-fitting suit with palazzo trousers ticks more trend boxes than we can fit in one article. We just wish we could see her shoes because we just know that they are something fab-ul-ous. Or maybe they are spongey-insert lace up Eccos and she has fooled us all.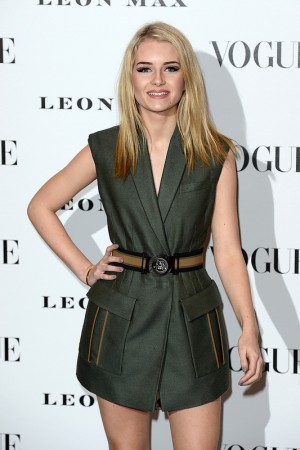 Lottie Moss opted for SS16 Versace; a khaki, belted military style mini dress. Mind you, she's 18, she could wear a bin bag and look fabulous. And she could give that military mini dress to me for the lucky recruits of this year's FCA Killarney Parade Infantry Batallion.
You can check out more looks in the gallery below. Any catching your eye or has Dakota Johnson's dress blinded you? To the comments!
Advertised