 Sometimes, a trend comes along, and it's so simple and easy you wonder why it ever went away. In the world of fashion, where a trend is reincarnated multiple times, some idiot decides that something is dead even when it has plenty of life left in it. Fashion Overlords - leave skinny jeans alone.
Chokers, last seen on Gwen Stefani and every secondary school student in Ireland in the nineties, are back! As long as they're not the tattoo kind (not happening, no matter what the Jenners try to tell us), we are saying yes to neck adornment of the close kind. And we've found the one choker you need to buy.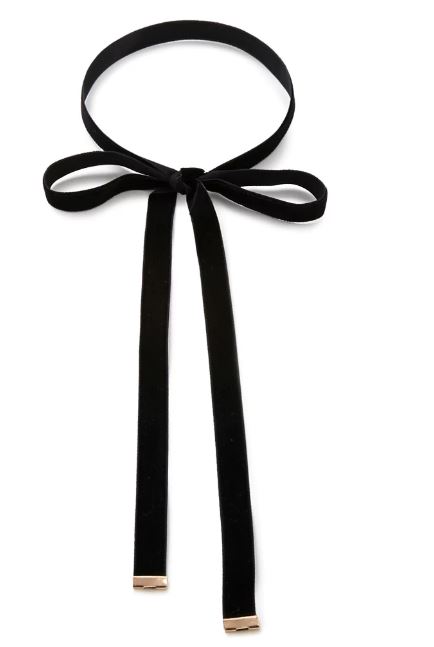 Why this one in particular? Well, it's velvet which is a huge trend for the upcoming season, second - and this is the main reason - it's totes multi-functional. Wear it as a little tie; wear it draped casually, untied; wear it with the ends hanging down your back, for that traditional choker look; the possibilities are endless. Like, when it's back to front you can hang a jewel in the middle of it! I'll stop now. Let me know your ideas in the comments.
Advertised
This little wonder comes from Forever 21 and costs a teeny tiny €4. What more can we say?