 Pippa O'Connor know how to dress for the transition from spring to summer. And the best thing about this floral maxi dress is that you can wear it into autumn if you like.
Well, for the 124 millionth time, Pippa has made us want to throw out everything we own in our wardrobe and start all over again. The lucky lifestyle entrepreneur is in Monte Carlo with the clothes finding app Like To Know and in five Insta posts has already donned three fab outfits (and it's worth pointing out that one of those photos was of a hotel room and the other one was her in a dressing gown). The floral maxi dress is what caught our immediate attention, though.
The good news is, her shoes are from Zara. So far so affordable. That dress, unfortunately, is by Alice + Olivia and it costs €365. However, the other good news is that the floral maxi dress style - with a slit and wrap detail - is trés popular this year, and we've found four similar styles on the high street.
My favourite is this one from Mango (available on ASOS €108.09).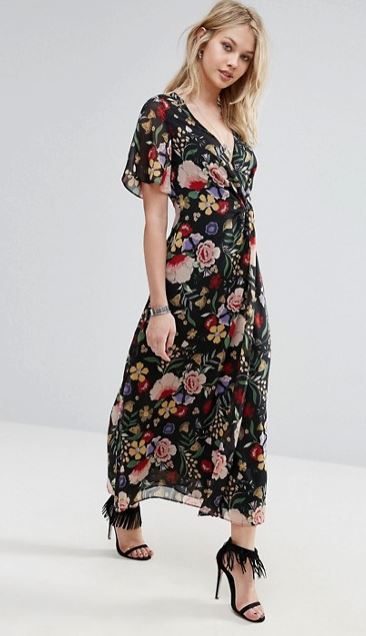 Advertised
Zara's version (€49.95) is probably the closest in print.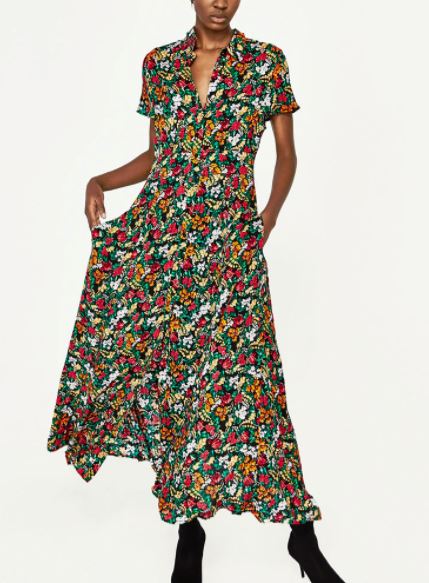 This one from Topshop (€44) is another able substitute.
The one we found on Boohoo is the most purse-friendly of the lot, and while it's not exactly an exact match, you can certainly style it in a similar way to what Pips has done.
Advertised