 I usually sit on sunglasses approx ten minutes after getting them but I don't care.  I really want these ones.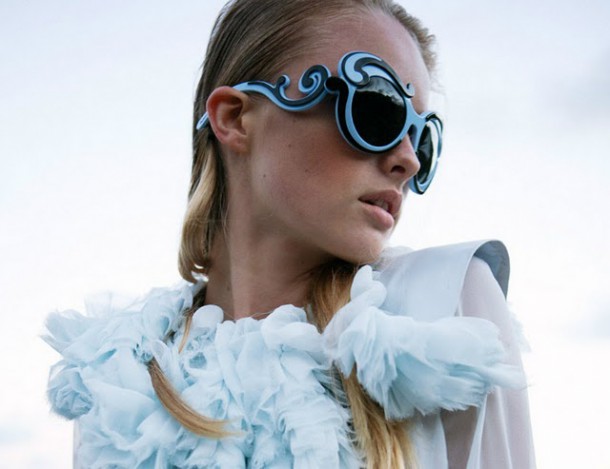 Ever since I saw them in the sunglasses shop in the airport and the eyes nearly popped out of my head I've been thinking about them.  And the more I think about them, the more I want them.
Now I don't want the pair in the photo above because I mean you'd look a bit of a carried eejit in them, popping into the butchers, or doing anything at all that didn't involve yachts in St Tropez, or casinos in Monte Carlo.
No, I'd like this pair here.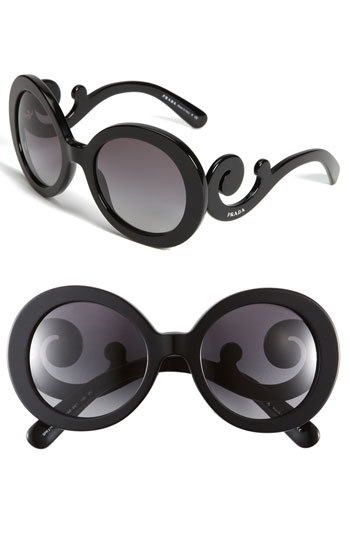 Seen on every single flippin celeb in the wurrld - from Gwen Stefani, Rihanna, Kelly Rowland,Lady GaGa, Beyonce, Miley Cyrus to Paris Hilton, the Olsen Twins (who are practically GLUED to theirs, they must wear them to bed) and Dita Von Teese, these glasses are a smash hit.
Advertised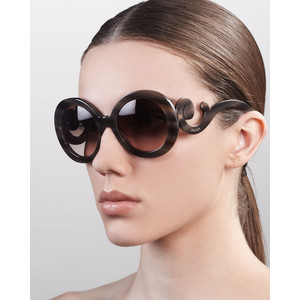 They cost a little under €200 yoyos - but you know you can pick up almost identical copies for about €15 if you look on the web.  And you don't have to look very hard.
And this presents a dilemma doesn't it.  I know we've been talking about rip offs and copies and how it's basically just wrong to buy direct copies (read Is ripping off designers fair game or damned shame) .  But €15 Vs €200 for something I will doubtless sit on, or leave on a table in a pub somewhere within days, means I am torn.
TORN WITH HYPOCRISY.
What would you do?
Advertised