 We might be all over Spring Summer trends at the moment as lots of colour and new season styles hit the shops, but one thing we can't forget about is how to work our accessories this Spring.
Now we all love a bit of bling as much as Elizabeth Taylor did, but sadly I certainly don't have a wallet the size of the whopper she had to spend on jewels in her day. So we must improvise, but fear not, compromise is not necessary.
Between street style trends emerging from New York fashion week and all eyes turned to London this week (I should add I'm on a flight to London right now) it's fascinating to see how accessories can make such an impact. And the best part is, you don't need to spend a fortune to get the look.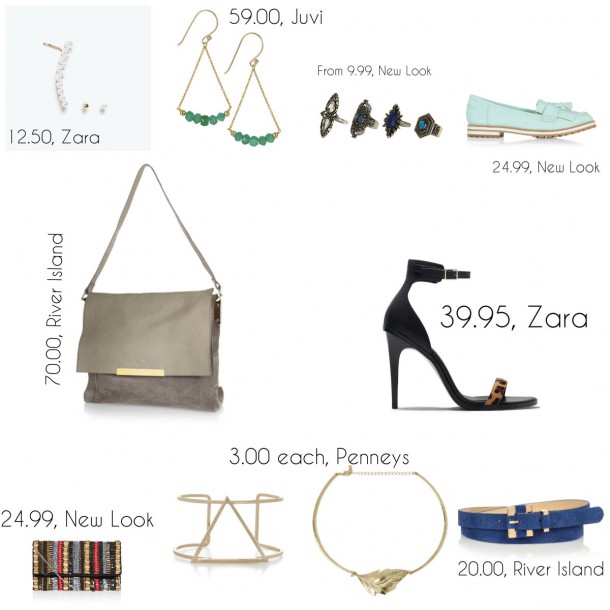 Firstly, let's look at the trends. The clutch bag is not just for evening wear - a larger envelope style is the one to beat this season for casual Saturdays; it's about minimalist aesthetic. Plus, that old phrase day to night is entirely relevant here.
Advertised
And as we are experiencing a Seventies revival, shoes are following suit. The scrappy sandal is back for dancing the night away and exposing your feet is the hottest look. Just remember that pedicure! And for comfort, yes the humble flat is still there.
Definitely don't forget your belts this year. Skinny belts are the most powerful tool and emphasise shape as well as centring your upper half. You can also wear more than one if you like over a loose top to cinch you in. Swap the belt on a trench coat too to jazz it up.
And so to the important bit, what are we loving here at Beaut HQ and how can you get your hands on it. Jewellery is a mixed bag (sorry about the pun there, I can't help it) with oversize statement pieces like collars and bangles a "thing". Stack up your rings on all your fingers, and try out an ear cuff with your hair behind your ear. And bizarrely, one earring works, just take a look at some of the luxury pieces at Louis Vuitton for inspiration.
So what do you make of our bling ring? Have you a favourite accessory you can't live without? Tell us how you style yours.