 Do you do the same as me? Sit and watch the world go by on a Saturday afternoon when you are in town? Or to be more precise, look at what people are wearing and say to your friend subtly 'Don't look, DON'T LOOK, but isn't her jacket lovely?'
And if you are really like me, you will take off after said 'lovely jacket' and ask her where it's from.
See, I can't help myself, I am really inspired by what we wear as a nation. Our style identity is influenced by so much - our close proximity to London, access to the best of fashion online and the relatively new phenomena of street style blogs and forums.
We can see style everywhere, but what are we wearing? I've been watching closely and I have come up with a few local street style trends. Some might seem obvious, others more subdued!
Oh thank goodness this is a trend, our feet now love us. From my observations of peoples feet this Summer, the Birkenstock seems to be a popular choice (also seen on the catwalk at Givenchy). The popularity might just be due to the bigger-than-ever range of styles and colours. And fashionista Anouska Proetta Brandon is a fan and I'm loving her patent pair!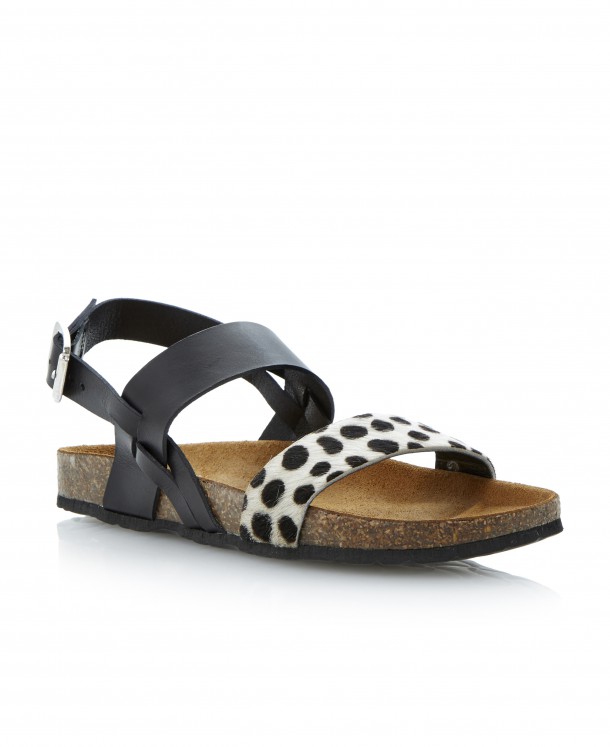 (Above, Sandals from Bertie, €79)
Advertised
Hems have got longer on the streets of Ireland as we pay homage to the silhouette of the fifties. Whether the a-line or the the pencil is your preference, the longer length injects some elegance to our look. Try with a shirt for a more mannish look or a sweatshirt to add some edge.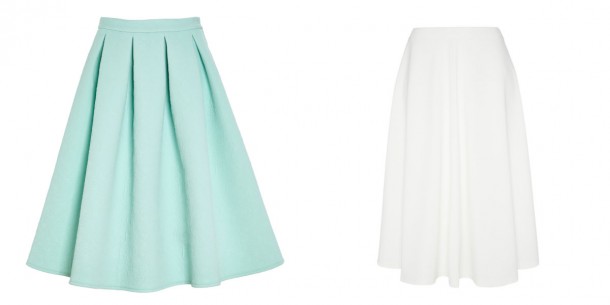 (Above, Green midi skirt, ASOS.com, €105.63; White textured skirt, Penneys, €14, available in August)
Speaking of shirts, we seem to love a good collar. Pretty styles on blouses and peplum tops are feminine while a structured shirt (long and short sleeves) are perfect for work wear as well. I particularly like some of the pieces currently at Warehouse!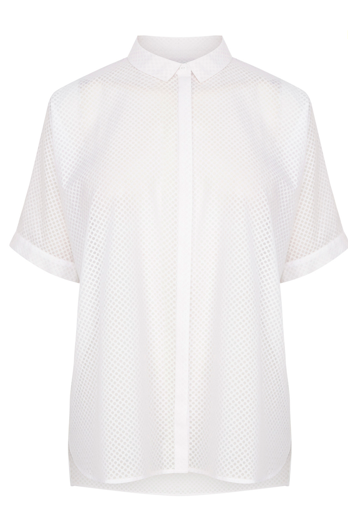 (Above, Jacquard Shirt, Warehouse, €52)
Our casual selves just love denim. I reckon on average we own about three pairs at any one time. Skinny jeans are a mega street style trend but opt for the "mom" jean if you want to be a bit more adventurous with your choice of fit. And watch out for Rosie Huntington-Whiteley's collaboration with Paige denim which promises to be rather special!
Advertised
What street style trends have you noticed? Have you any really love or wish they would go to fash trash never to return? And what's your daily go-to outfit?