 In case you'd forgotten (we hadn't), Heidi Klum has designed a clothing range for budget supermarket Lidl and the collection will be hitting stores nationwide on September 18th.
We've already had a sneak peak at the Esmara by Heidi Klum range and were very impressed. Who knew supermodel meets budget supermarket could be such a good match? The collection contains twenty different pieces and includes everything from a gorgeous suede jacket to leopard print ankle boots. As expected, the collection is kind on our purses, everything is ranged between €5.99 and €59.99.
Irish model Thalia Heffernan has already got to try out some of the most talked-about items.  She modelled the looks on the streets of Dublin and you can see her in the stunning suede coat, LBD and more. She finishes the look with heels and clutch bags – and everything is part of the collection.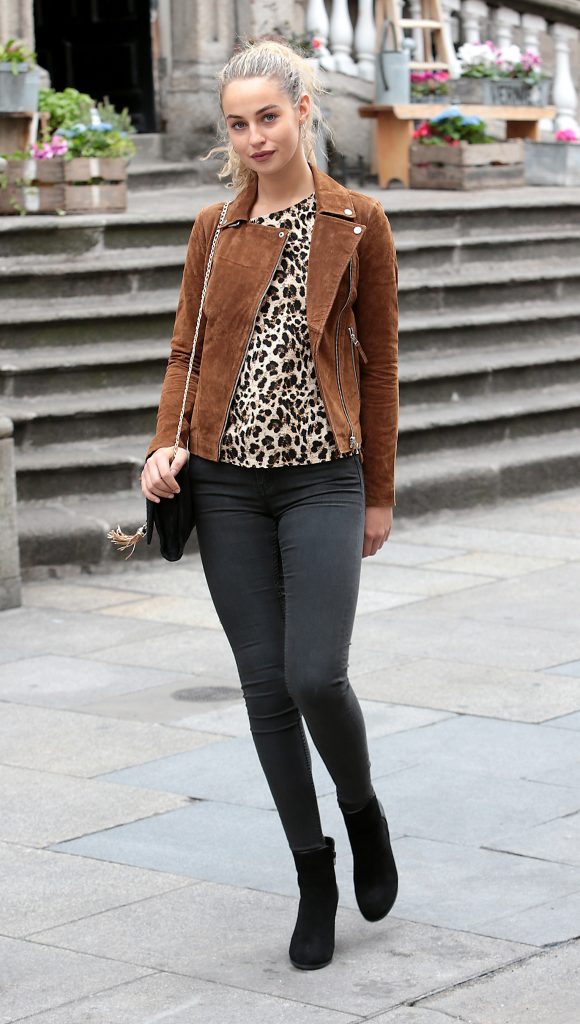 Brown Leather Jacket €59.99 / Leopard Cami: €5.99 / Grey Jeans €12.99 / Black Ankle Boots €29.99 / Crossbody Bag €22.99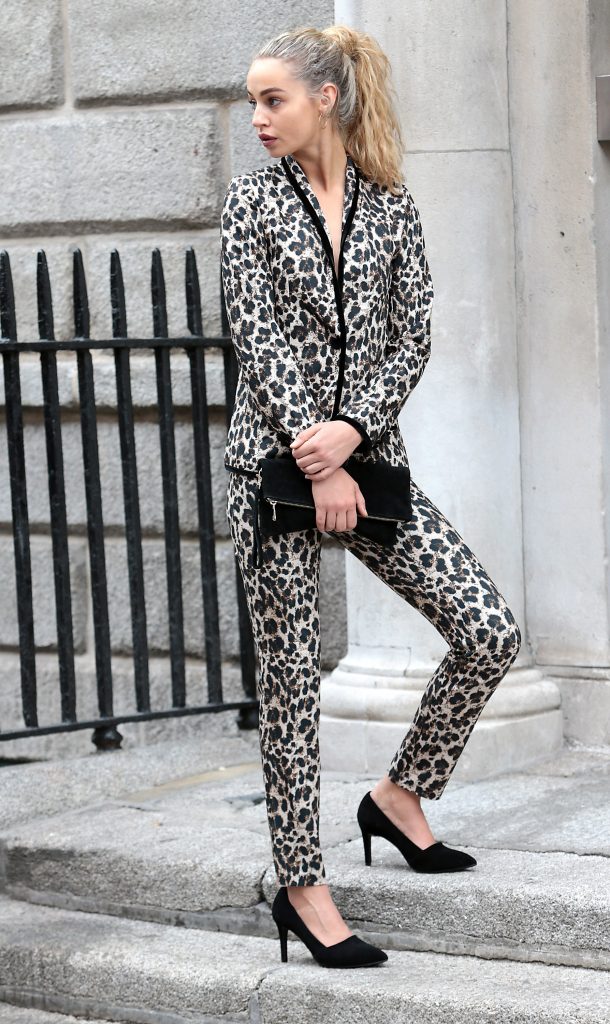 Leopard Print Blazer €19.99 / Leopard Print Trousers €12.99 / Black Heels €24.99 / Clutch €22.99
Advertised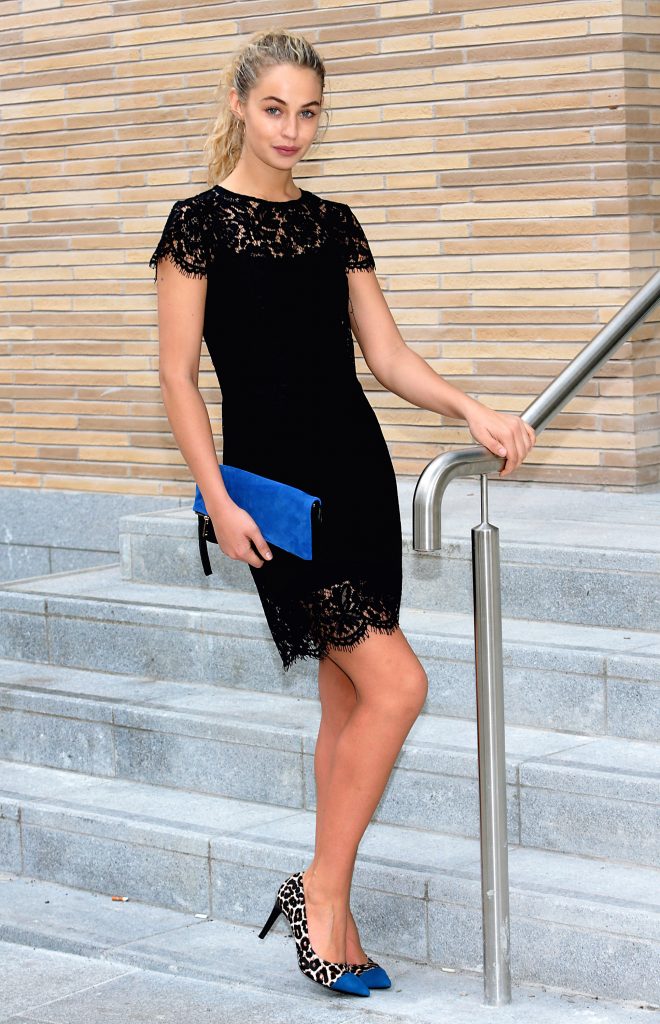 Black Lace Dress €14.99 / Leopard Print and Blue Heels €24.99
/ Clutch: €22.99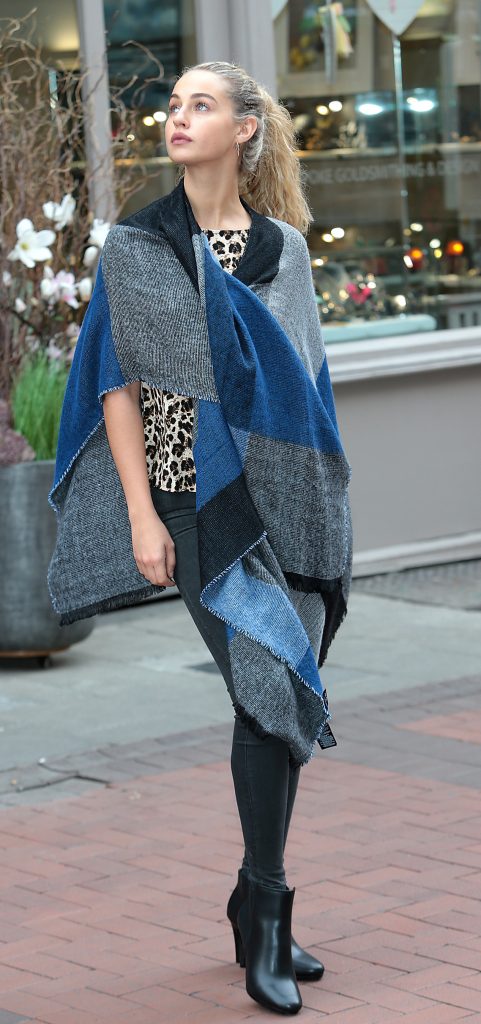 Blue and Grey Poncho €19.99 / Blue Jeans €12.99 / Black Ankle Boots €29.99
Can't wait until the 18th? Customers can check out the collection firsthand at 32 Grafton Street from next week (September 14th- 17th) at an exclusive preview pop-up shop. We'll see you there.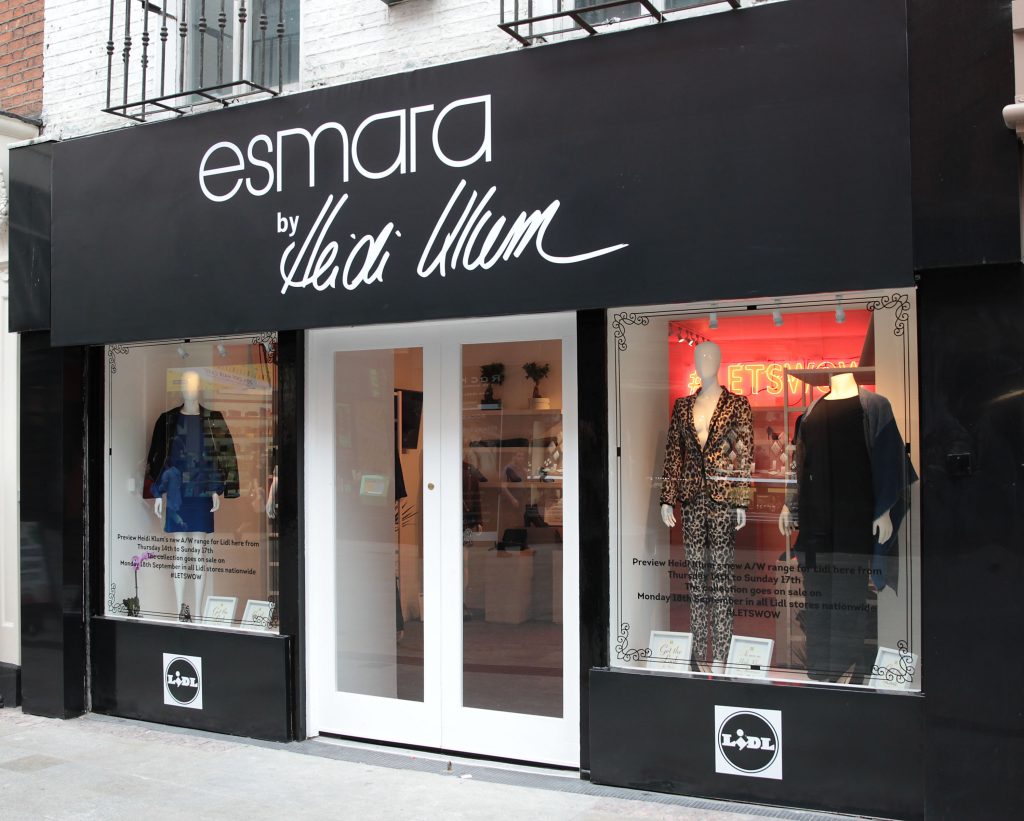 Advertised
Featured image by Brian McEvoy