 The coat that's not trendy, just stylish
"It's so colllld", is an utterance I've been hearing about, oh, ten million times a day since Monday. Yes, it's cold. Because it's winter. Put a jumper on, k?
Actually, put two jumpers on and a woolly scarf and winter coat, and sit there and dream of the warmer times to come when you can throw off those layers and put on something far more stylish.
Unless they're going on holiday to somewhere where the weather is drastically different, people generally shop according to the environment in which they are currently enveloped. That's why I snapped up a heap of cosy jumpers at obscenely low prices last July when we had that heatwave.
When sales shopping, you must not think about snapping up something you can wear now. The key to bagging a bona fide bargain is to think ahead - but not too far ahead. As I said before, you won't wear a Christmas jumper you buy now, next year.
One good thing about the sales is that you can pick up something that you probably wouldn't have bothered buying at full price because it was too risky or not your usual style. This Zara coat is one such piece. It isn't a trend piece (although it nods to the Wall Street Banker thing that we'll see on street style stars during next fashion month) but it does make quite the statement.
Advertised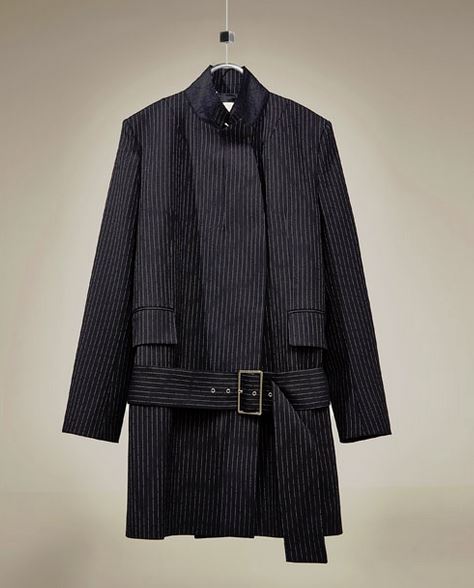 It's details like the drop-waist belt that will make the wearer look instantly chicer. It will also make you look shorter unless you're tall, like the model below, who shows the full potential of the coat. If you are worried about looking short, wear this coat over skinny trews, or tights, or bare legs, and heels.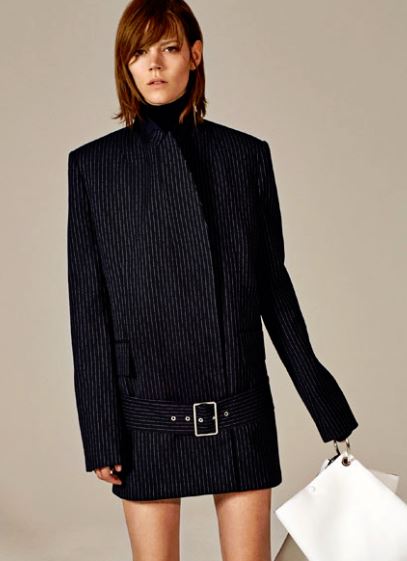 Despite the appearance that the coat is kind of straight-laced (that'll be the pinstripes), it's a fashion piece that will single you out.
Advertised
Now, some people may find the cut just not that flattering - it takes a certain someone to pull off wide shoulders and those sleeves are very long, but don't forget the power of tailoring. That goes for any other sale buy; if it's not quite right, but you love it, it can be altered.