 A trench coat is for life, not just for when the cold weather sets in
There comes a time in everyone's life when they go for it and buy a trench coat. It's a wardrobe staple, a member of the capsule wardrobe and a bona fide fashion classic.
Go into any shop on the high street today and you'll see a trench in some form or other. Don't buy one. This type of coat has to be carefully considered; you don't want a cut-price offering. Well, you do, but in the sense that the price has been cut, not the quality.
While perusing overcoats for the season that's in it (we'll come back to that later) we stumbled upon this absolute bargain. Down from €100, this Lost Ink trench has been reduced on ASOS to a minimal €29.33. We're calling it the bargain of the year.
Advertised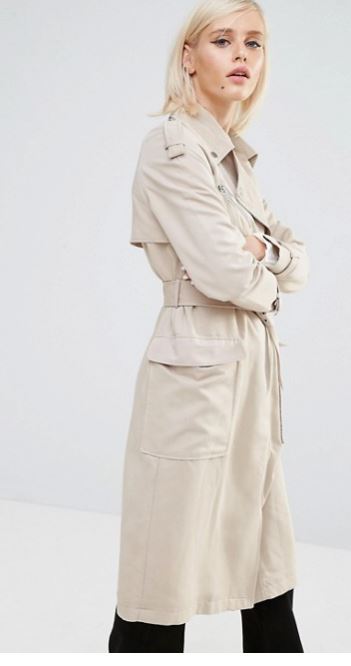 At the moment, it's available in sizes 6 - 14, but hurry, they are going to sell out fast.