 There is no right or wrong way to style your bump when you're expecting a baby; it's all down to personal preference. I know there are women out there who would never wear something form fitting while pregnant, for instance, and then there are those who wouldn't think twice about it.
The only rule to follow when dressing your bump is the same rule that applies to all aspects of style - be comfortable. If you are wearing something that you don't feel good in you shouldn't be wearing it. Now, I know this can be difficult when a little person is growing inside you but understand that if it's dungarees you'd rather be wearing, wear them. If you kind of want to sport a t-shirt that exposes your belly because you are damn proud of it, go for it.
There's no need to let your personal style slide either, if you don't want  it to. We spied two expectant mammies at the Gala Performance of Matthew Bourne's 'The Car Man' who look like they've held onto their usual style and both of them look radiant.
Sophie Ellis Bexter's shift dress is lovely and simple and perfect for all sorts of occasions. It suits her retro style and even though she has accessorised to the minimum she still looks 'done'. The shift dress is very forgiving of lumps and bumps at the best of times and it's a favourite of pregnant ladies who want to look good but who would prefer not to think about what they are wearing once it's on.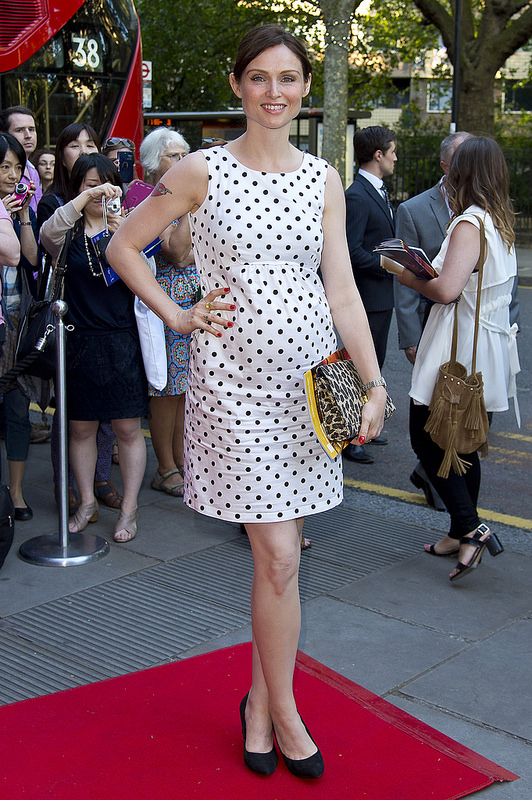 Advertised
Meanwhile, Nathalia Chubin, who is married to actor Adam Garcia (he was in Coyote Ugly, remember that?) rocked a tight dress, comfy looking flats and a cool cardi.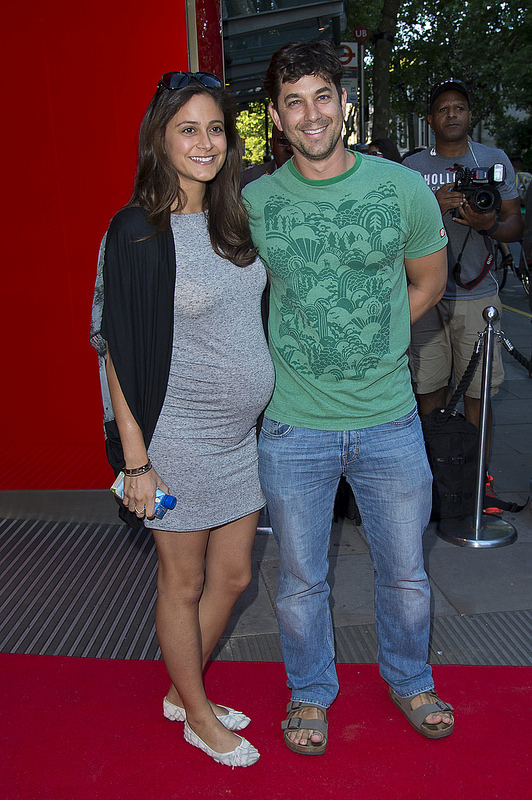 It's casual yet classy at the same time - though not as casual as her husband and his Birkenstocks. Tight dresses are tricky as they show off everything but pregnant women can absolutely get away with them because that is one bump that does not need to be disguised!
Which style do you prefer? Is there anything you would only wear if / when you were pregnant or something you never would?