 Vogue Williams wore a casual outfit at the weekend but it's all-pink and we're giving it all the winks.
Pink is just THE colour to be seen in this year. We'd almost go as far as saying that it actually really is the new black. It's everywhere, in all sorts of shades, and it's simply cool now. Vogue Williams loves pink, and she looks amazing in it.
Why Vogue Williams is your makeup inspiration for 2019.
During the past weekend, she wore this outfit while out and about in her hood. The outfit was simple in formula - a light pink jumper and a floaty skirt in a matching shade - but it also looked polished and put together. She wore white runners - sure, what else would she wear? - and very cool round shades. Her hair was in a messy-but-it-took-ages-bun (here's how to do it yourself!). The pink blossoms complement the look oh, so gorgeously.
It's not the first time Vogue has inspired us to wear pink pieces. Remember this lovely jumper? We are living for the jumper and skirt combo, though. Here's how to steal the style and rock the look this weekend - for way, way less.
Advertised
H&M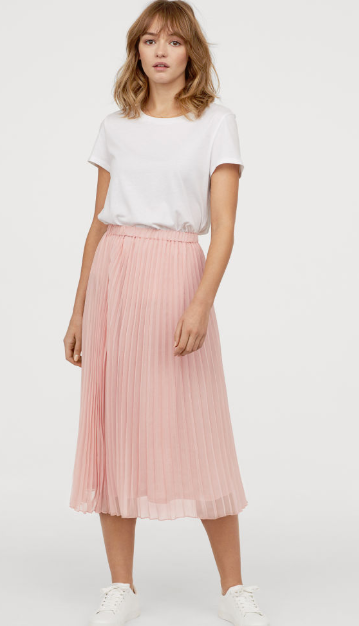 Light Pink Pleated Skirt €22.99
PrettyLittleThing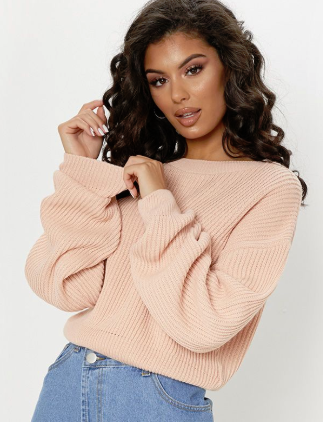 Advertised
Blush Wide Sleeve Knitted Jumper €28
New Look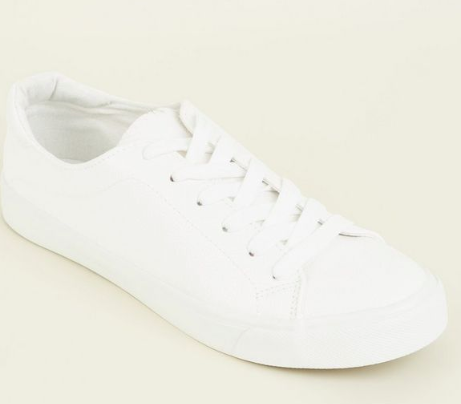 White Leather-Look Lace Up Trainers €19.99
Topshop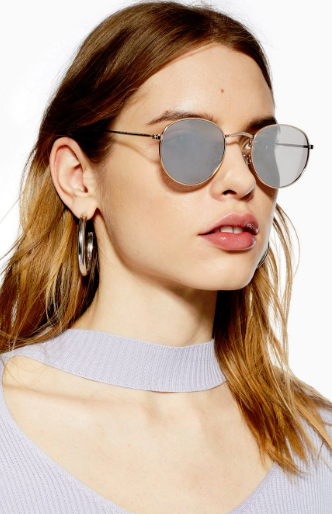 Mirror Silver Round Sunglasses €16
Do you like Vogue Williams' style? Would you consider wearing pink now even if it didn't appeal before? Or have you always been a pink-wearing person?