 Amy Huberman says she was worried that her jumpsuit would make her look like an overgrown toddler, when in fact it makes toddlers look like small Amy Hubermans
It must most definitely be a challenge when deciding what to wear on national tv. Wear the wrong thing, and get slaughtered for it (just ask poot Maura Derrane who got her share of social media trolling during the week). But Amy Huberman is almost sure to get it right. She has palatable personal style that suits the taste of the masses - and it also can't hurt that her best friend Ingrid Hoey is a stylist.
So, on the Late Late Show she went dressed in a jumpsuit from Reformation accessorised with an Irish Mammy from Wexford (her own).
Her's is the Alice jumpsuit from the American brand. It's very nice but it costs $218 which is just a bit much for a jumpsuit in the opinion of someone who picked one up for €12 in Zara last year.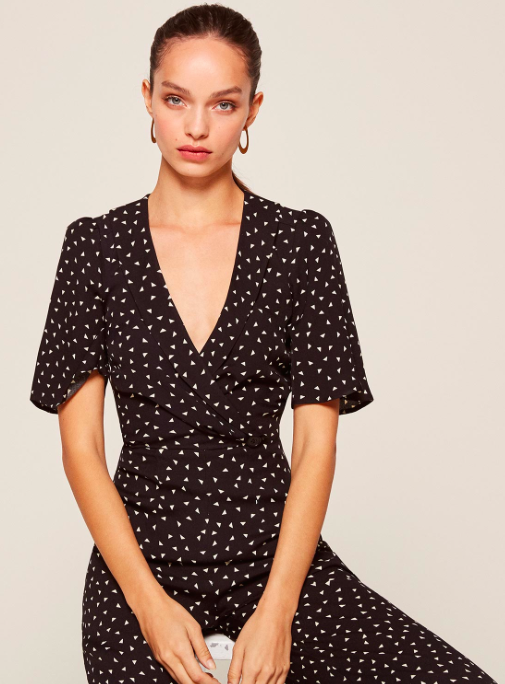 Reformation Alice Jumpsuit in Tosito
The high street to the rescue! Take Amy's cue and get a black with white print jumpsuit - but for less. Just add belt. And mammy.
Advertised
Topshop

Leia Flower Spot Wrap Jumpsuit by Nobody's Child €38
Warehouse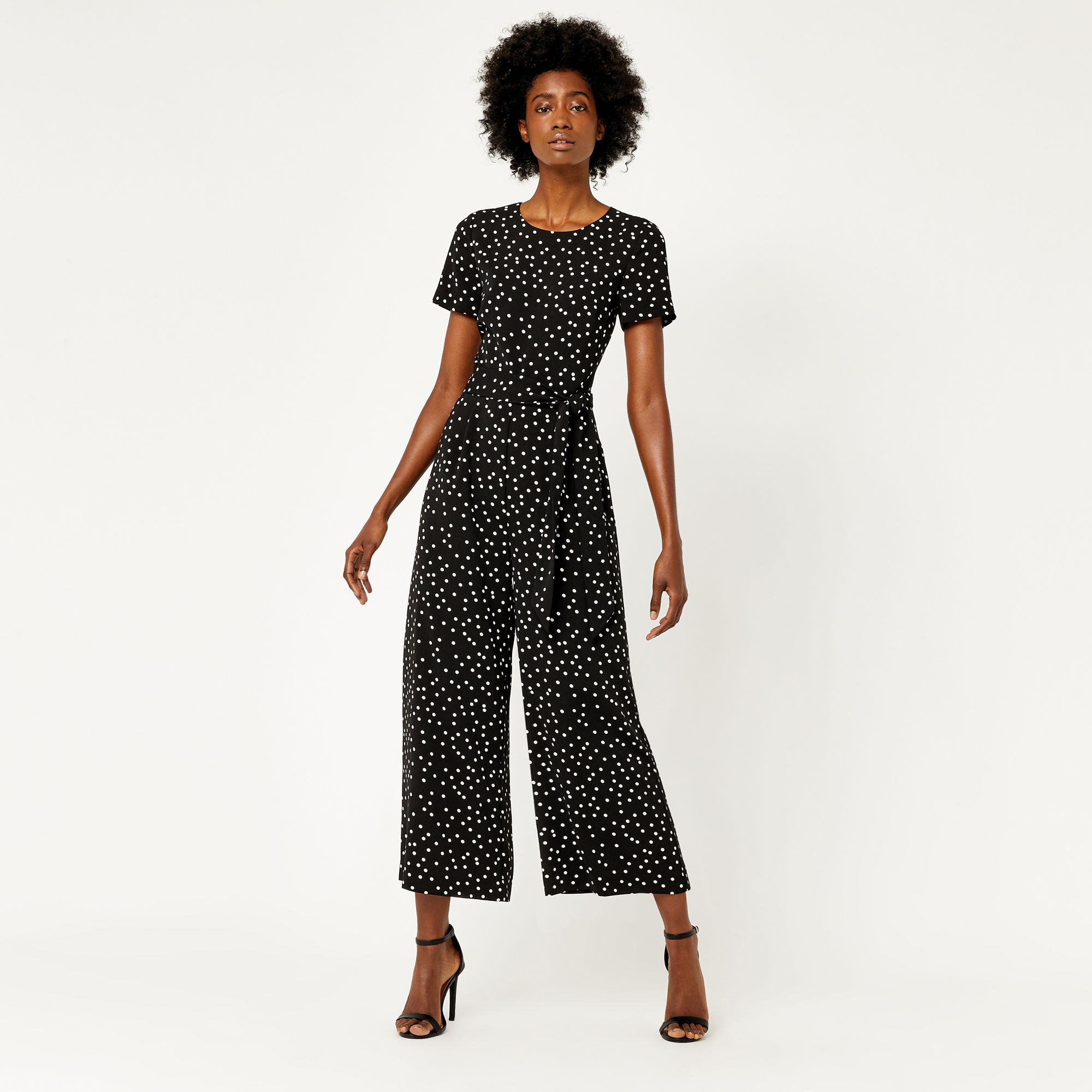 ASOS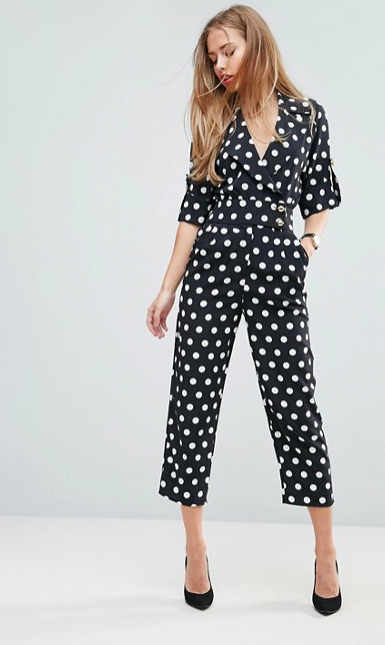 Advertised