 Paying €20 for compliments a Zara dress is €20 well spent!
I spend a good portion of my day trawling online shops for things to wear. It's part of the job, and it's turned me into a total shopaholic. I bought these boots from Littlewoods I wrote about (and wear them all the time); I bought this Marc Jacobs bag (it was reduced!). And even though I didn't write about this Zara piece, I came across it on my online style travels on Friday, popped over to the shops on my lunch break and bought the last one in my size.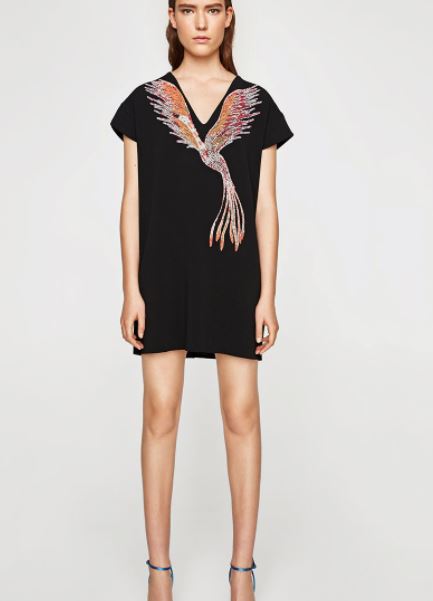 I was at a dear friend's hen party on Saturday. The theme was 'wine'. Best theme ever, I know, and it meant we could wear whatever we liked. But with no dress code, well, what to wear? I wore the dress, with the Littlewoods boots, incidentally. It's one of those dresses you can wear without jewellery because the embellishment speaks for itself, so I just popped in a pair of hooped earrings. The t-shirt style is obviously so easy and comfortable to wear. It's mainly black, too, and that's always a failsafe.
Advertised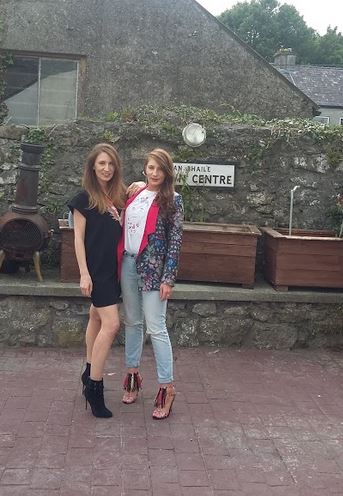 With my sister, also enjoying the wine theme. Those shoes. 
When in doubt, an embellished bird print always works.
Get Beaut.ie Delivered
Stay updated with Beaut.ie newsletters full of the latest happenings at Beaut.ie as well as great offers and things we think you might find interesting .