 There used to be a time when lipstick was simple. It came in a bullet that you twisted up, and then you just got on with it. Now, there are so many types, formulas, finishes and shades that it's hard to know where to start. Today, though, I'm looking at liquid lipsticks, which are designed to give maximum staying power and colour pay off.
Today, though, I'm looking at liquid lipsticks which are designed to give maximum staying power and colour pay off.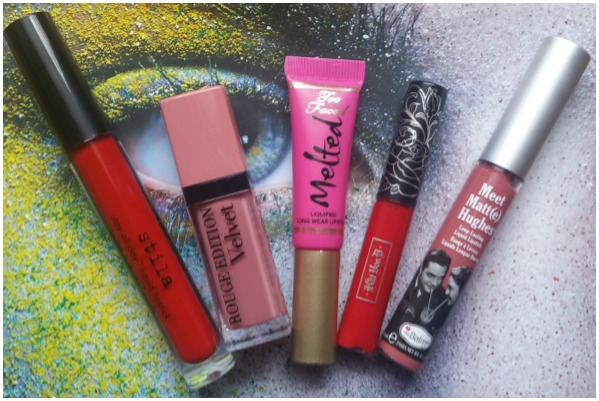 They've come a long way since their introduction to the beauty world a few years ago when the major down side was how drying the formulas felt to wear, but fear not, it's a different landscape now and these five picks all deliver.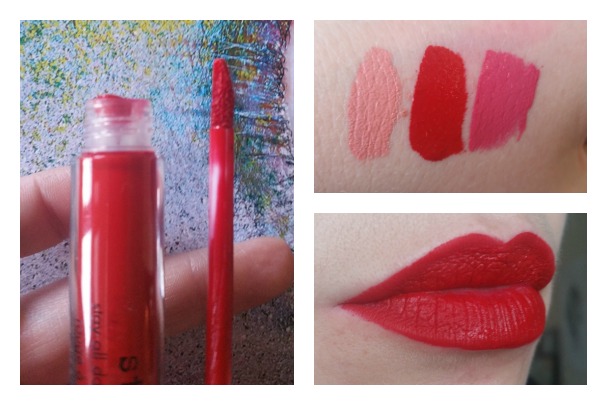 Stila Stay All Day Liquid Lipstick €22
These are available in a whopping 20 shades, but I've cut it down and swatched three of my favourites here: Bellissima, Beso and Fiore, a soft pink, roaring red and brighter pink respectively. They apply smoothly and evenly and really do last all day, but if you suffer from dryer lips then they can feel a bit tight after a few hours.
The only issue some people might have is with the applicator wand; its softer than the normal doe foot, meaning you have to have a steady hand to get an exact line.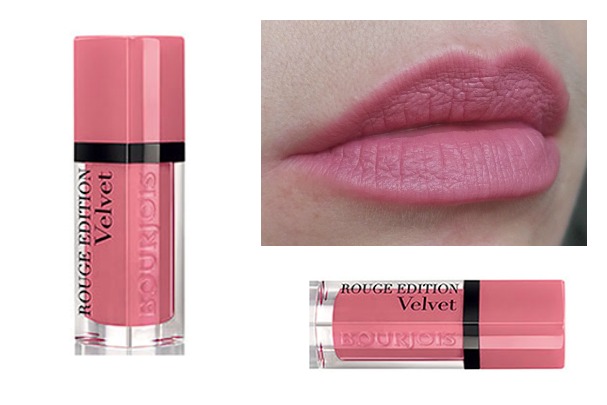 Bourjois Rouge Edition Velvet €12.49
Velvet really is the perfect word to describe these, especially when compared to old school liquid lipsticks. There's absolutely no stickiness, just a smooth feel and finish.
I've mentioned before that Grand Cru is a particular favourite of mine, but this shade, called "Don't Pink of it!" is lovely for day time wear or as an accompaniment to a smoky eye come night fall.
Advertised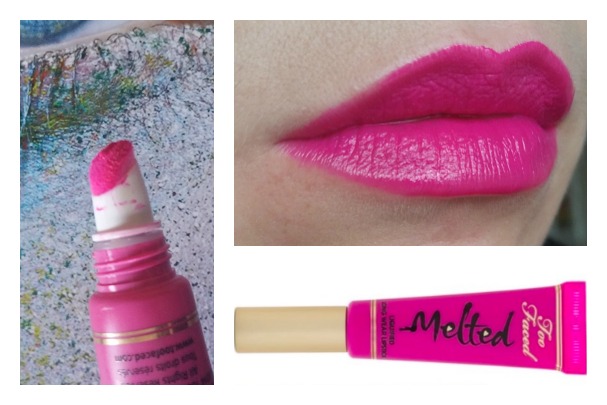 Too Faced Melted Liquified Long Wear Lipstick €23
The sponge applicator tip on the Melted lipsticks makes application as easy as can be, and for those who like a little sheen there's that added bonus too. This punchy pink is called Melted Fuchsia, but there are 22 shades in the range to choose from so if you're not a fan then don't worry. Overall, this feels more like a balm to wear than a lipstick and lasts well too.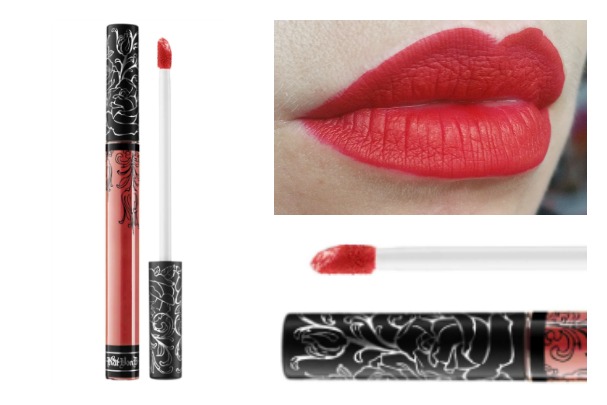 Kat Von D Everlasting Liquid Lipstick 
Her make-up range may not be available in Ireland just yet, but there has been a lot of talk about it coming to our shores so I thought I'd include this so you could see what it looks like for future reference (or if you're going to be near a Sephora any time soon).  This shade is called "Outlaw", but the minute I put it on all I could think was Kapow!
I don't think the picture did it justice really, but this is as RED as you can get and there's no room for mistakes when applying it. The formula is smooth as butter and dries very quickly to a soft, powdery feel that is comfortable to wear for hours on end. Oh, and it does not budge once on.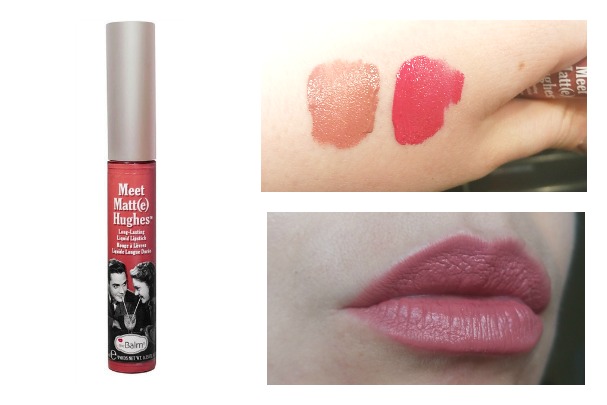 The Balm Meet Matt(e) Hughes Long Lasting Liquid Lipstick €18
Aside from Mary Lou Manizer, the liquid lipsticks are the best selling products from The Balm, and "Committed" is apparently the shade which everyone is either wearing or wants to be wearing. I picked mine up in Make Up Forever where they told me they'd previously had a six page waiting list for it not that long ago. Don't worry, it's in stock now.
Advertised
Another shade that's popular is "Charming" which is slightly pinker as you can see above on my hand. I can see why Committed is so popular; as the photo shows, it's a great neutral shade that is neither too pink or too brown but sits somewhere in between. In terms of formula, it's very easy to wear, applying with a slight tingly sensation and drying down to a semi-matte finish that isn't flat or dry looking.
Are you a fan of liquid lipsticks? Have you tried any of these?