 We've been running our 'Get Ready with Beaut.ie' Saturday series over the last few weeks and we've covered a lot of beautiful, cosmetic ground. From vampy evening makeup to how to pull off the perfect ten minute shabby-to-chic makeover (also known in my house as doing the Ryanair turnaround), we've created some fantastic looks.
And one of the most popular of the series so far has been our blending tutorial for smokey eyes. And that doesn't surprise me because, well, don't we all love a bit of instant gratification? We'll drool over the latest Guerlain collection, we want to see what the Chanel elves (in tiny boucle jackets, natch) have in store for us but when it comes to going to basics, sometimes we don't see this as being as exciting as that new mascara that will deliver those perfect lashes.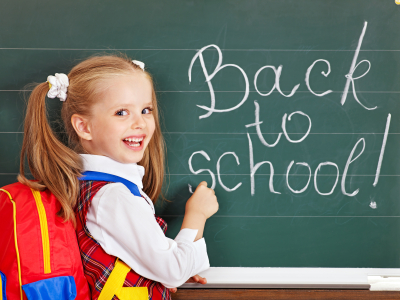 So I am proposing that Beaut.ie goes back to school.
Yes, we shall all buy shiny new schoolbags, sharpen our pencils, scrawl love hearts and song lyrics on our notebooks and enrol in The Beaut.ie School of Basics.
Advertised
So tell us, what would you like to see on the curriculum? Have you always wondered wether you are choosing the right foundation? Or how to tell what skin type you really are? Or what the difference between yellow/pink/neutral skin tones is?
Or maybe you are completely baffled about to groom those eyebrows to perfection? Or how to tight line your eyes?
Tell us in the comments below what beauty basics you would like to see a tutorial on and we'll get working on creating them for you.
Now, does everyone have a tea towel to put on their heads for the Christmas concert?