 The Skin Nerd Jennifer Rock gives her top tricks for applying mineral makeup and explains why you should think about making the switch. 
Sit me in a room and tell me to sing the praises of mineral makeup for as long as I could, and I would be singing for hours, nay, days straight. As someone who genuinely cares about skin health, makeup that genuinely benefits the skin is a dream come true. However, as I am aware, those who care about how their makeup looks tend to be sceptical of the powers of mineral makeup.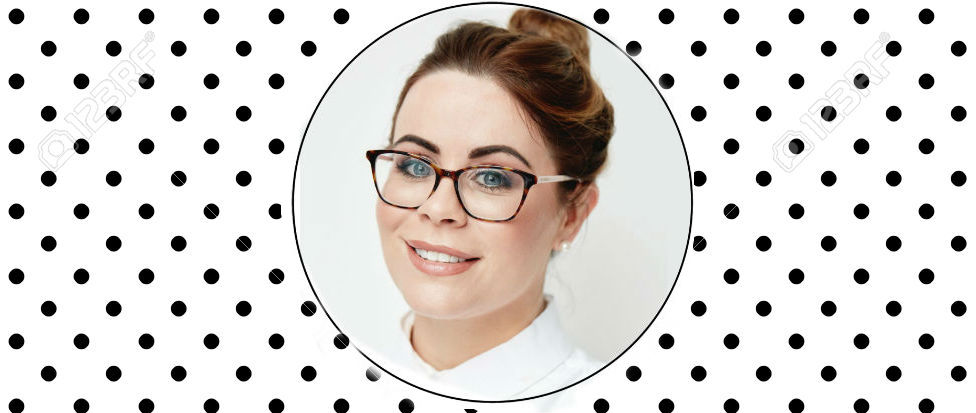 If you ask someone to describe the mineral makeup of days gone by, they may turn to adjectives such as dry or cakey and may suggest that you simply can't get full coverage from a mineral foundation. Times. Have. Changed. In this decade, we have liquid formulations, tinted mineral moisturisers, mineral BB creams and on top of that, the powders are a hell of a lot better than they used to be.
Mineral makeup benefits
In all seriousness, mineral makeup is genuinely good for your skin, in a manner of ways.
It is non-comedogenic, aka doesn't clog pores
It is antioxidant in nature, helping to protect the skin from pollution
It is often anti-inflammatory and non-irritating
It doesn't contain the drying and sensitising ingredients often found in cosmetic makeup (talc, SD alcohol, fragrance)
Zinc oxide and titanium oxide, minerals often found in mineral makeup, are light-protective
Additionally, powder formulations actually suit a much wider range of skins than many believe. As minerals bind with oils, they are actually highly suitable for oily skins; they are ideal for dry or dehydrated skin due to their non-drying quality, and mineral powder won't sit in lines or wrinkles if you are applying it properly. Many formulations actually have a dewy, rather than matte, finish too.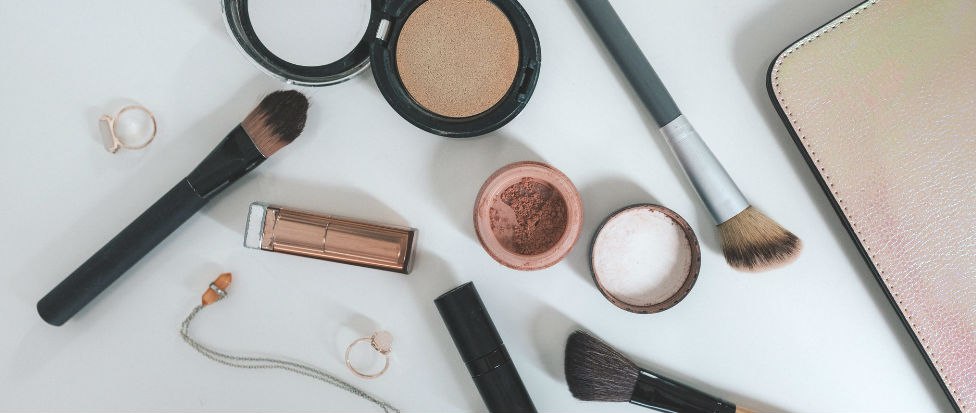 Top tips for applying mineral makeup
The application is key to the finished product when it comes to mineral makeup and it is important to note that the painting is only as good as the canvas quality - healthy skin will hold any makeup, mineral or cosmetic, better.
To avoid caking, make sure you're using a formulation that suits your particular skin. Some mineral foundations are more matte or hydrating than others, even in the loose powder category. For example, Jane Iredale PurePressed Base is matte, whereas the Fuschia Loose Mineral Foundation (€28.50) may not be mattifying enough on its own for those who are very, very oily.
Build up coverage in light layers with a large, fluffy brush, rather than packing on as much pigment as possible in one go. Fuschia's pro technique is known as "dip dip, tap tap, buff buff". As you double-dip the brush into the pigment, tap the base of the brush hard into the palm of your hand twice and then gently buff the powder across the entire face, repeating until you have the coverage you want.
Only apply additional powder where you actually want it and don't be afraid to spot conceal with a small, fluffy concealer brush.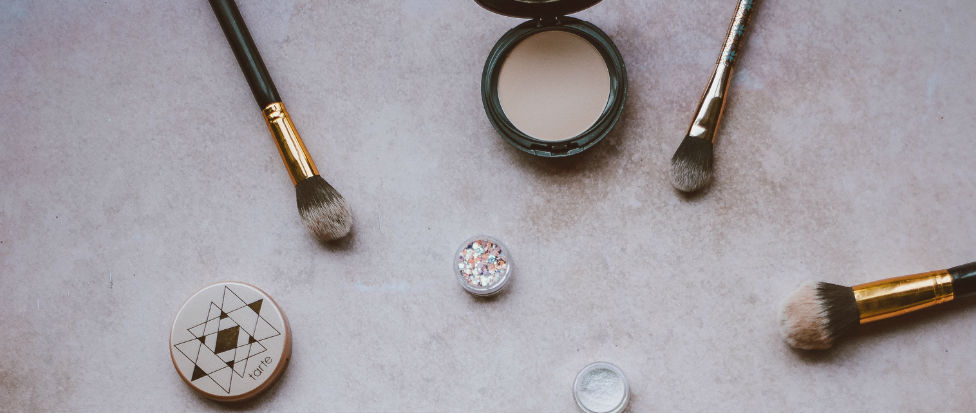 Keeping your mineral makeup looking good
Advertised
Frequent Spritz O'Clocks will stop makeup from settling into pores or splitting due to oils and will stop it from looking powdery. In Nerd HQ, we adore the Lotion Yon-Ka as a makeup setting spray and refresher.
Your mineral makeup options
If you have tried a powder formulation and simply couldn't get it to work for you, don't forget that there are liquid options available for you too, such as the Jane Iredale Glow Time BB Cream, much-beloved by Team Nerd and the Nerd Network alike. I know we are promised full coverage by everything, but this BB cream actually is genuinely full coverage, with a slight yellow tone to even out any redness.
At the end of the day, makeup is really a trial and error thing and you shouldn't be afraid to mix it up either. We have clients who want a matte, full coverage foundation due to habit but later realise that due to how their skin has changed and improved, they are actually happier with a slightly sheerer, healthier look.
To conclude, mineral makeup is much more usable than it used to be so don't be wary, just make the feckin' switch!
See some of Jennifer's previous posts:
The skin foods to include in your health kick
Why antioxidants are more than just a skincare trend
What to look for in a hydration masque whatever your skin type
What to Look For In Skincare in Your 20s, 30s and 40s
How to Know When To Update Your Routine
The Nerdie Guide to Skincare For Sensitive Skin
Is Your Skin Changing During Pregnancy? Here's What To Do
How to Change Your Skincare Routine for Autumn
The Skincare Essentials You Need to Pack For a Festival
The Lowdown On Double-Cleansing and Why You Should Be Doing It 
Skincare Myths That Are Actually True
Jennifer Rock is the author of bestselling 'The Skin Nerd: Your Straight-Talking Guide to Feeding, Protecting & Respecting Your Skin' and the founder of The Skin Nerd® online skin consultations.
Advertised