 Bioderma Micellar Water is getting a limited edition makeover for autumn
As the old saying goes; if it ain't broke, why fix it? Well, sometimes change isn't necessarily a bad thing. So when we heard that Bioderma Micellar Water was getting a makeover we had to find out what the story was.
Before you get too worried, nothing about the actual formula of Sensibio H20 is going to change (phew!). That would be a serious travesty. It's one of our favourite makeup removers, ever. And it isn't just us who love it either; with one bottle selling every two seconds, it really has earned its status as a cult classic beauty product.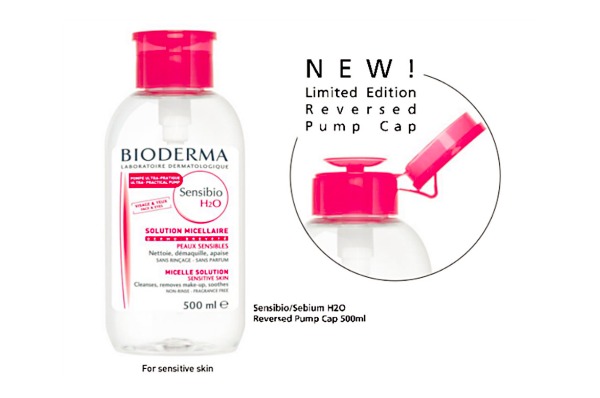 Advertised
Thankfully, the makeover that Bioderma's micellar water is set to get, is to its packaging. For a limited edition run, the 500ml bottles (€16) will be available with a special reverse pump. This type of pump helps to regulate the amount of liquid which comes out of the bottle, meaning there's less waste. You're welcome, environment. This, of course, means you get more bang for your buck (score). Plus, it also makes it more travel-friendly as well.
So while it's not a massive makeover, it's one we can get on board with. The only thing we do wish, though, was that the pump was also available for the smaller sizes. But I suppose you can't have everything.
The 500ml pump bottles of Bioderma Sensibio H20 Micellar Water will be available for a limited edition run from this September while stocks last.