 If you love mascara as much as us, then you know how essential good eye makeup removers are!
Waterproof, fibre, lengthening, curling, volumising; take your pick. There are plenty of mascaras to choose from these days to suit every lash type. And similarly, there are eye makeup removers to suit every need too. So whether you have sensitive eyes or simply need something industrial strength, we've got you covered.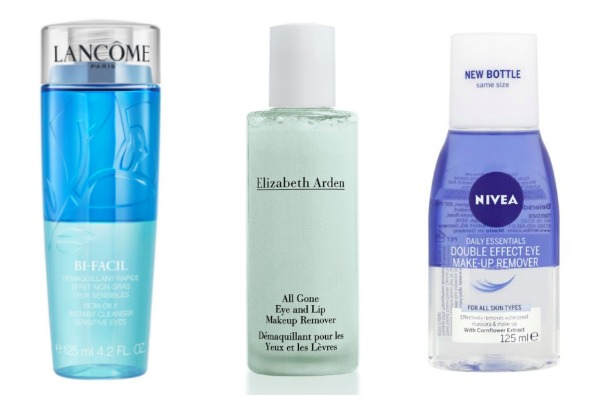 Shake up the formula, and you're ready to go. Bi-phase eye makeup removers are particularly good at tackling waterproof and stubborn mascara. Our favourites include Lancome Bi-Facial Non-Oily Instant Cleanser for Sensitive Eyes (€26 in Debenhams) and Elizabeth Arden's All Gone (€16.20).
Nivea Daily Essentials Double Effect Eye makeup remover is another winner, especially as it's only €4.99.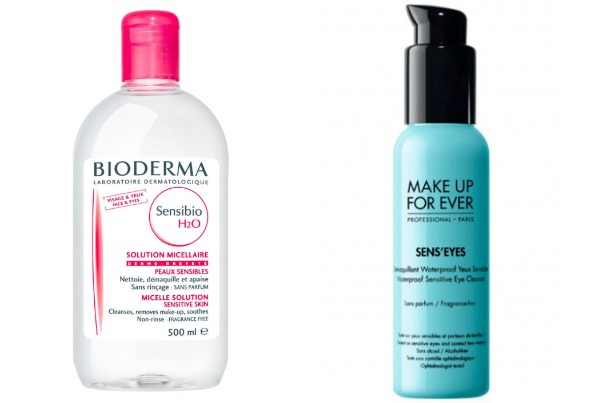 Advertised
Although it's not limited to being an eye makeup remover Bioderma H2O Sensibio Micellar water (€5.50 - €16) is fantastic at gently removing mascara and eyeliner. Not only that but it removes foundation in a jiffy as well! No wonder it's the most popular cleanser backstage at fashion week.
Another gentle formula we adore is Make Up Forever SensEyes (€22). We love this because it has a gel formula. It doesn't drip or leave a greasy residue, so it's ideal for correcting eye makeup as well as removing it.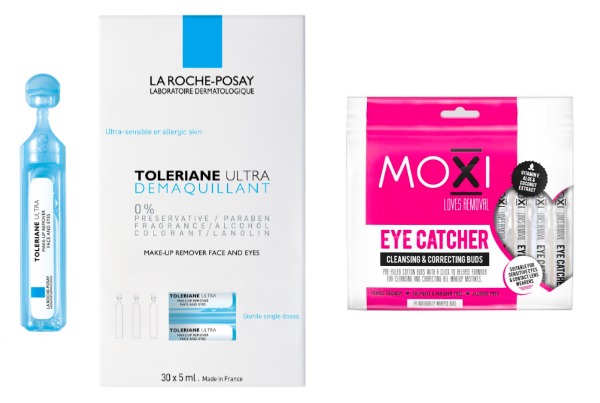 If you're heading away for a few days this summer then the La Roche Posay Toleriane Monodose Eye Makeup Removers are ideal for hand luggage (€17.40 on feelunique.com). In the pack, there are 30 individually packaged phials containing a sensitive eye makeup remover. They say that the phials are single use, but in our experience, you can definitely get two uses out of them. Maybe three if you're really in a pinch!
Advertised
Most of us have to either apply, fix or maintain our makeup on the go which is where a travel-friendly eye makeup remover can come in very handy. And nothing is quite as travel-friendly as the Moxi Loves Eye Catchers (€4.99). These are perfect for makeup retouches as the come individually wrapped so can fit in your makeup bag, handbag or even pocket.
Thalgo have released the handiest little travel packs that are perfect for weekend trips away. The City Dweller kit contains Thalgo's brilliant Express Make Up Remover (as well as Hydra-Marine 24h Gel-Cream, Polynesia Sacred Oil, and Absolute Radiance Concentrate). Read more about those sets here.