 Just because you have curly hair it doesn't mean you have to leave it down all the time, here are four cute and easy hairstyles that look great with curly hair.
High ponytail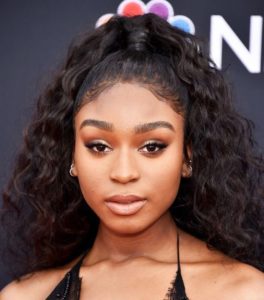 An easy and simple look that everyone can do. Curly hair looks amazing in a super high pony especially if you have long hair. 
Keep it secure with some bobby pins at the back to hold it in place. 
For a daytime look, wrap a scrunchie or a silk scarf around it and for a sleek evening look. wrap a strand of your hair around it.
Messy Bun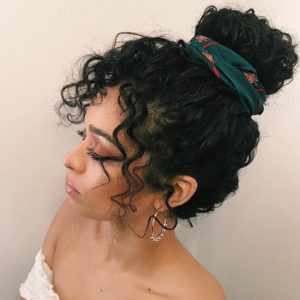 Getting your messy bun to look good can take a few failed attempts but once you've nailed the technique they are the best hairstyle for when you want to get your hair off your face. 
Make your bun look chic with a silk scarf, you can either wrap it around the bun or use it as a hairband.
Advertised
Space Buns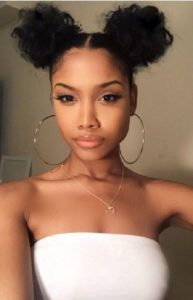 If you're feeling adventurous why not try space buns. You can wear this style day or night and even sleep in it and wake up with some relaxed curls. 
This style isn't for everyone but you should try it anyways you might surprise yourself.
Half-up Half-down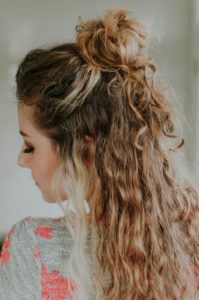 There are so many options when it comes to a half-up half-down look. You can do a bun, ponytail or simply just clip your hair back. 
It's a nice option for when your hair is getting in the way a little but you want to keep it down. 
Advertised
What's your favourite way to style your curly hair?