 One of the the most common complaints we hear in the cosmetic world is that makeup just wears away too damn quickly. See, we spend lots of euros and time creating that perfect look and then….it just slithers off our face, like a great big magnet is pulling it towards our toes.
Yes, our makeup obsessed nation is still  battling with starting the day looking like J Lo with the glow, only to be greeted by lunchtime with a face like sponge bob square pants.
So today we are going to get to grips with making that pretty face of make up last through the day.
Not the most glamourous of jobs but an absolute necessity. The reason that fabulous foundation you have spent €40 on doesn't look like it does on Queen B is because you gotta scrub that mug. If you don't scrub away dead skin once a week it causes a build up leading to dry patches, dehydration and an  uneven base for makeup. Think of it like trying to paint the kitchen with little tiny bits of old wall paper not scraped away properly - it's a recipe for disaster.
There are a gazillion different exfoliation products on the market. You can try a toner like our beloved Clarins offering, go DIY with some pineapple for enzyme exfoliation, or you may be a manual exfoliant kinda gal. If you are the latter, tread very carefully and use something relatively gentle that doesn't have ground up bits of kernel/shrapnel in it.
Glamglow is one of those products that has divided the beauty community. Some people rave about it, while others fall into the ho hum category.
Advertised
But, for me, this is one of my HG products. What I love about it is that its an exfoliating mud mask, so I am getting the best of both worlds - those lovely little scrubbers to lift all that old dead skin, combined with some luxurious mud to cleanse out those pores. It's not suitable for those with very sensitive skin and remember to use sparingly, a little glam glows a long way (sorry).
The funny thing about this product is  that it was first developed for the those up all nighters in Hollywood that, behind the scenes, can make a makeup artists life hell.  And believe me, there's NOTHING worse than working on a pretty face that hasnt had a good cleanse since the 90s due to heavy partying.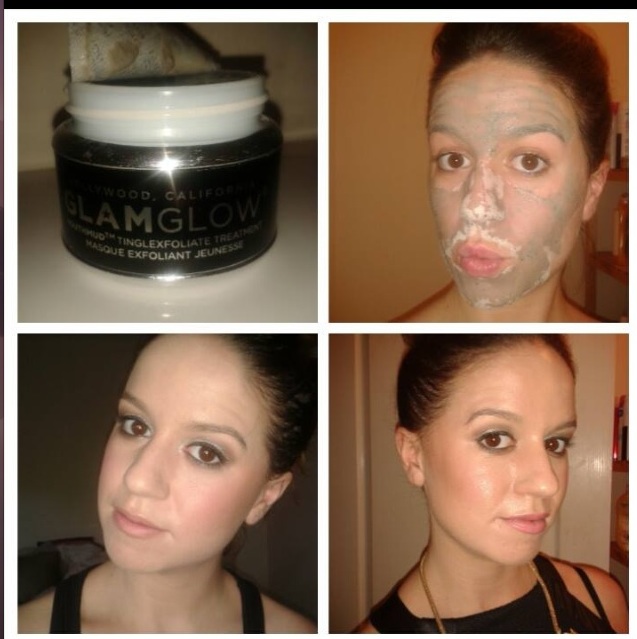 Me and Glamglow: bottom l to r, brightening up my skin the morning after; 12 hours later my makeup is still intact with a nice sheen.
Primers
Think of primers as the base coat in your 'painting your face' regime. It helps the makeup last by giving it a base to cling to. But that's not all - silicone in primers can act like putty, filling in lines to even the skin; light-reflecting particles draw the eye away from imperfections and create a soft 'blurring' effect.
If you are applying your foundation straight to your skin, then you are missing a trick. Check out our winner and runners up in the Best Primer category in the Beautie Awards 2014 here.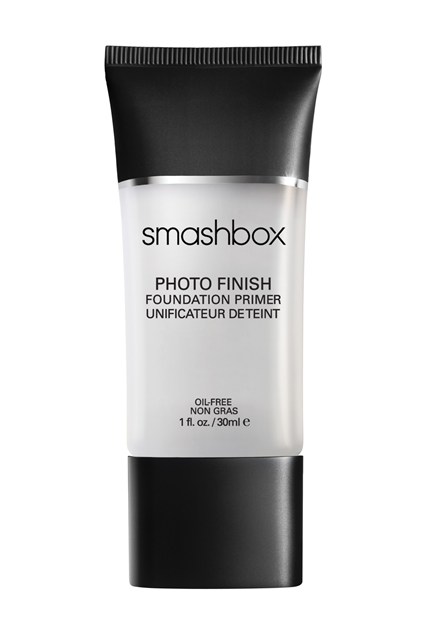 So before you slate the next foundation your not happy with, ask yourself are you giving your skin that little bit of TLC  it needs each week?
Advertised
Do you find that your makeup has made a run for it by lunchtime? What products do you rate in the battle against the slide? Share your thoughts with us in the comments!