 Dull skin has a new best friend in Origins' Glow-Co-Nuts mask.  After just one use, it plumps, rehydrates and brings back a natural glow
Dull skin and dehydration is an unfortunate part of life we all have to contend with. And while we try to eat our greens, sleep well and drink as much water as possible it's not always enough. Sometimes our skin just needs a helping hand. And that is where today's skin care find comes in. Origins x Madeline Shaw Glo-Co-Nuts mask (€32) is designed to revive dull skin as well as re-energise, hydrate and replenish moisture. And ultimately, bring back a natural glow.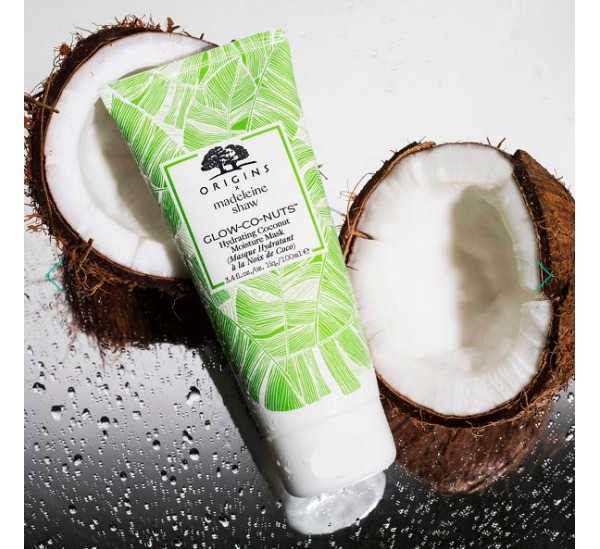 I found Glo-Co-Nuts by accident (which somehow makes it better in my head) on a recent trip to Dundrum. I was showing a friend of mine the Lip Remedy treatment and while she was looking at it, I happened to pick this up and test it on my hand. Fast forward to five minutes later - my hand's soft as butter and I'm walking away with a tube. No sales pitch required.
Advertised
So, what makes this mask so special then? To start, there's the smell. It's natural, rather than synthetic, as if you cut open an actual coconut. The formula is like gently whipped cream and sinks into skin instantly. Dullness? Gone. Dehydration? Gone. And in their place, a glowing complexion that looks like you've been on a spa retreat for a week.