 A person's favourite concealer is a touchy subject - everyone is very devoted to the product that saved them from THAT spot - you know, that welt you had that time. The carbuncle. The one that was so big you still swear you could hear it humming. The concealer that worked best on your worst ever breakout is generally the one you stick to, whatever the price. Expensive concealers are not always the best.
And I certainly wouldn't want to question your devotion to your favourite; so I'm not suggesting that these are the five best concealers on earth, just that they are the five best that I know of for addressing a range of  concealing issues. If you need to cover something, odds are one of these will do the trick.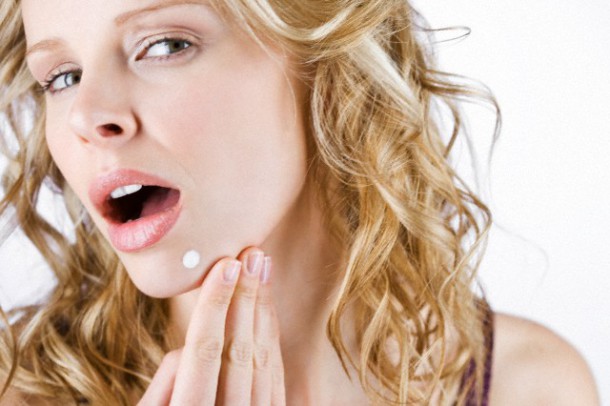 Concealing is generally limited to covering everyday skin issues - undereye circles, spots and blemishes - and more heavy-duty concealing - bad acne, scars, birthmarks and tattoos. Unfortunately, the giveaway of a skin issue is more often texture than redness or darkness - no concealer can convincingly cover texture, so before concealing, make sure to address any skincare issues that are creating dryness or different texture.
I understand the rush to dry spots out with products like tea-tree oil, but this doesn't get into the clogged pore; it just dries out the skin on top of the spot! So, unless you're an acne sufferer, you're probably better off putting oil on the spot to keep the skin on top of it nice and smooth for concealer. That fellow will explode when ready. Disgusting, but true.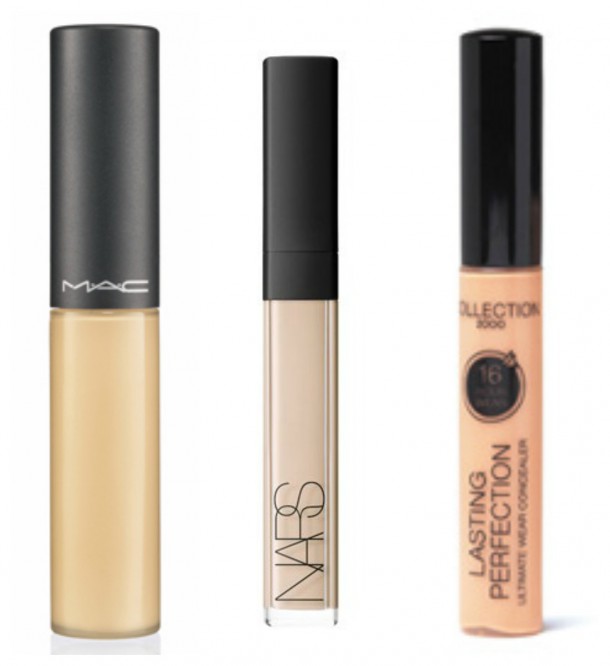 Advertised
The Everyday Stuff
For undereye concealing, something with light reflectors (not sparkle!) is very helpful - if you have blueness under your eyes, then something with pink pigments that reflects light is ideal. My favourite is Nars Radiant Creamy Concealer (€26). A little goes a very long way and it creases less than other undereye concealers. This is not good for covering any raised blemishes as the light reflectors enhance the raised texture of the spot, so keep it to the eye area.
For a good multitasker that works on the average spot or mark, something like Mac's Select Moisturecover (€19) is just the ticket. It works well under the eye and covers blemishes nicely as it isn't too light reflective. It is also not overly drying. and sits well on the skin. Keep in mind that nothing sits well on chapped or broken skin, so give your skin some love prior to concealing!
For more serious everyday concealing (i.e. there's something on your chin that would look more at home on the hull of a ship), Collection's Lasting Perfection Concealer (€6.49) is great. Similar to the Nars concealer above without as much light reflection, it is a thick  liquid concealer that is buildable (with patience) to very high coverage. Unfortunately, the shade range is minimal - it only comes in four shades. If you're lucky enough to match one of them though, it's definitely worth a try.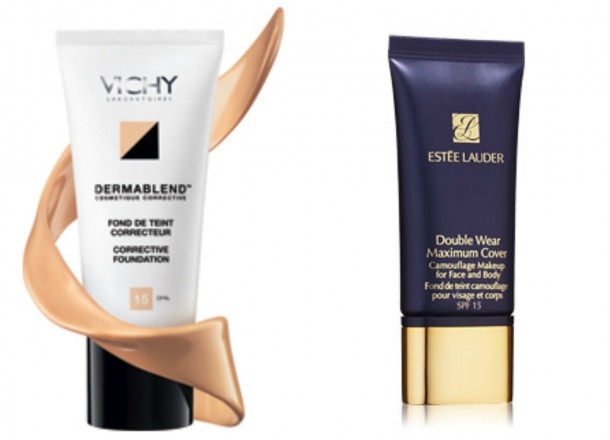 Major Concealing
If you are attempting to manage acne, rosacea or any other difficult skin conditions, then a great concealing option for you is Vichy Dermablend Corrective Foundation (€21.50). I find the liquid version provides better coverage than the stick. Covering a full face of acne or scarring is possible with this product, but does literally involve carefully concealing each blemish one at a time.
Applying a foundation like this all over the face will draw attention to textural issues and make your skin look unnatural - stick to concealing! It takes more time, but the effect is better.
Dermablend can also be used to cover bruising and even tattoos.
Estee Lauder's Double-Wear Maximum Cover Makeup Foundation (€36.50) is an incredibly useful concealer. If you wore this as foundation, it just wouldn't look like skin, but if you want to stipple it over a birthmark, cover a nasty bruise, or even cover a really vicious spot, it is excellent.
It sets to a matte finish. To get perfect, full coverage, you'll need to build it up over time in thin layers, waiting for each to dry before starting the next layer.
Advertised
But sure who said concealing was easy? What are your holy grail concealers?