 To state the obvious, we at beaut.ie are passionate about cosmetics. We'll sit about making high-pitched, squirrel-type noises at the thought of an exciting new product launch. Often, the excitement proves justified when we get our hands on a coveted product, and the squirrel noises just continue.
Sometimes, though, the anticipation will be rewarded with disappointment. It feels like receiving a stocking full of oranges from Granny on Christmas morning...
Here are five products that left us feeling a bit flat.
Bobbi Brown BB Cream SPF 15 40 ml (€37)
I love a high quality, sheer base for summer. I also love Bobbi Brown bases.The formulations are clever, the shade range is varied enough to include women of every colour, and the quality is generally very high.
That's why I had high expectations for this BB cream. Although the shade variety is promising, this product is pretty much just a tinted moisturiser. The BB moniker (annoying as it may be) promises a combination base and skincare product. This BB cream simply doesn't justify its high price point; many brands have better BB creams in larger quantities at much lower prices. This one is a let-down.
Benefit They're Real Mascara 8.5g (€26)
This one divides opinion. Some ladies adore Benefit's They're Real mascara, but I just can't get on with it. Everything from the boob-heavy advertising images (which don't add anything to the campaign)  to the rubber brush just annoys me.
Benefit has several great offerings, but I find They're Real to have an overly wet formulation. Combine this with a rubber spoolie and you end up with clumps. If the heavy, spidery-lashed look (a la Twiggy) is what you like, then this mascara will give you ust the effect you want. If you're looking for separated volume or a natural look, avoid!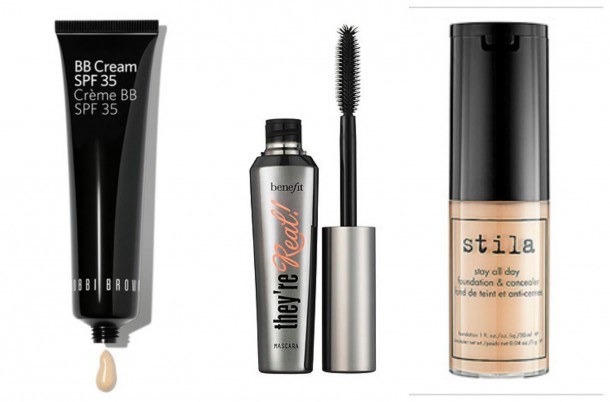 Advertised
Stila Stay All Day Foundation & Concealer 30ml (€36)
Another disappointing offering from a good brand, Stila's Stay All Day Foundation just confuses me. It comes with a small flat foundation brush - hello streaks - and has a very thick formulation. The variety of shades offered is great, but the foundation itself seems too oily to be longlasting on all but the driest skins. It looks okay when first applied, but the effect doesn't last!
It comes with a concealer in the lid, which in theory is a nifty little addition, but its concealing power leaves something to be desired. How good a foundation is depends hugely on who is wearing it, but my oily/combination skin did not get on with this at all. It clung to dry patches and left my t-zone shiny. And I'm sure we all agree this is an unfortunate combination...
Garnier Ultimate Beauty Oil Lotion 250ml (€6.49)
This product confuses me. It comes in a range of two products, alongside the Garnier Beauty Oil Beauty Scrub (€8.49 for 200ml). The scrub is utterly divine - it smells delicious, has a gritty consistency that exfoliates the body without damaging the skin, and leaves skin feeling moisturised.
The lotion, however, is another story. Since it is paired with the scrub, you would think that they feature the same scent. Alas no. Where the scrub smells good enough to eat, the lotion really doesn't. Body creams should contain ingredients that are good for the skin, and they should smell great. This lotion contains mineral oil, which is a filler product in skincare that does not benefit the skin. I always avoid products that feature mineral oil in the ingredients list, and it features heavily here.
I'd recommend trying the body scrub from this range, but the lotion doesn't smell good, doesn't feel good on the skin, and doesn't do good for the skin.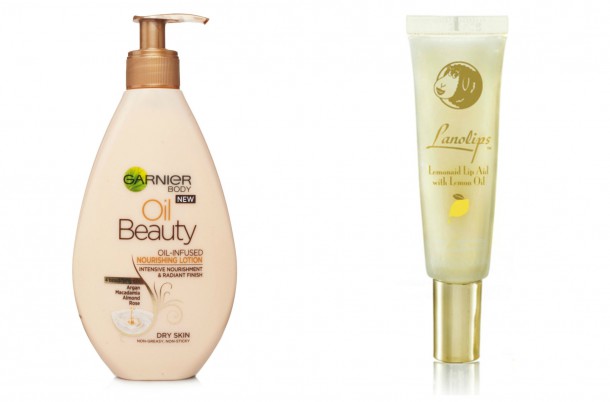 Lanolips Lemonaid Lip Balm 17.5g (€11.49)
This product was raved about in the blogosphere, and given my predisposition to crispy lips, I eagerly took myself to boots in search of it. Containing lemon oil and shot through with soft gold glitter, it smells good and looks pretty.
However, it felt like a barrier product, by which I mean it protects lips from the elements like a protective layer, but didn't moisturise them at all. My lips merely felt dry and tight underneath the balm. Any lip balm over the €10 mark should be more than barrier product. This was a real diappointment!
Advertised
Now, it's over to you - what are your top of the flops? Head to the comments and save us from making disappointing purchases!