 For the last couple of weeks I have tried not to use micellar water. Serious beauty people frown upon it and I want to be serious too, so I've stopped. Well, I stopped. I'm back to it now and am happy with decision, I really am.
I only discovered micellar water this year and when I introduced it, my routine was like this: I took off makeup with micellar water , then I used a cleanser (which is Nimue Cleansing Milk at the moment) and then I gave my face a last wipe with toner. This set up suited me because my face just felt and looked and was clean as a whistle that hadn't been taken out of its packet yet and blown by Captain Von Trapp.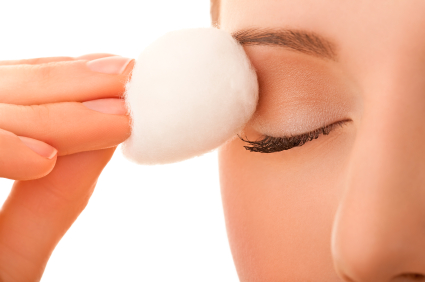 But I have to be a grown-up with a complicated cleansing routine that takes hours, don't I? I swapped my micellar water (which was the original from trusted brand Bioderma I'll have you know) with a cleansing balm and so my long and torturous regime began. As I mentioned, it hasn't lasted long. I'm a tired gal at night and can't be messing around in the bathroom when I could be catching up on Grey's Anatomy.
Advertised
So, I've re-entered micellar water to my skin care regime and I'm glad I did. Not only do I like how it's so good at removing the stubborn makeup I wear, it's great for a quick cleanse in the morning. It's not nearly as quick a fix as makeup wipes, which we never recommend here at Beaut.ie, but I think it's a fabulous first step to a double cleanse.
Is there any product that you have recently added to your skin care arsenal that you are really happy with? Maybe you've realised you need to start using eye cream; which one do you use and how do you find it? Perhaps you've added another step to your morning routine - tell us about it!