 NYX has released an exclusive collection in collaboration with Netflix and their series 'Chilling Adventures of Sabrina'. Here's everything you need to know about the collection so you can decide whether to purchase it or not.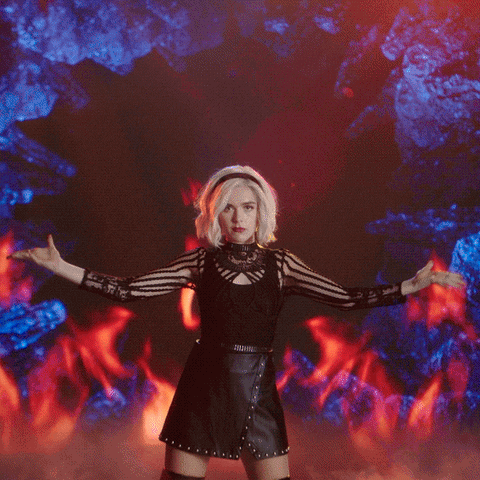 What's in the collection?
There are four products in the collection. Three soft-matte lip cream duos and one eyeshadow palette and the whole collection is limited edition.
So if you're interested in purchasing some of the products buy them before it's too late.
The Spellbook Palette contains 30 eyeshadows, two blushes and one highlighter and retails for €39.00.
The Half Witch Soft Matte Lip Duo contains two lip creams in the shades Monte Carlo and Cabo and retails for €11.00.
Advertised
The Fright Club Soft Matte Lip Duo contains two lip creams in the shades Budapest and Cannes and it also retails for €11.00.
Finally, the Weird Sisters Soft Matte Lip Duo contains two lip creams in the shades Transylvania and Los Angeles and again this also retails for €11.00 like the other two sets.
What people are saying about the collection?
There hasn't been a tonne of reviews on this collection online, however, of the reviews I have found, there is mixed opinion.
Firstly, the Soft Matte Lip Duos appear to be a favourite for many people. This is no surprise as all three of the lip duos contain two of their bestselling shades.
As for the Spellbook Palette, the quality of the eyeshadow doesn't appear to be consistent.
One review I watched on YouTube showed a girl applying what looks like a matte red shade onto her crease only for it to show up as pink.
There were also issues with blending a few of the shades.
All reviewers did highlight how stunning the packaging of this collection is, some noting that fans of the show could easily use the palette as a display piece.
Advertised
Will you be buying anything from the Chilling Adventures of Sabrina Collection?