 This is one of fashion's BIG questions. And when I write big in capital letters, y'all know I mean business. Most of us will, at some stage throughout the week, throw on a pair of jeans, whether it's to pick up the messages in the corner shop or to go for drinks with the girls, and despite their versatility in terms of how you wear them, getting the right jeans is always tricky. We did a handy guide to buying jeans a few weeks back - check out the first post here - but how do you know whether you ought to invest?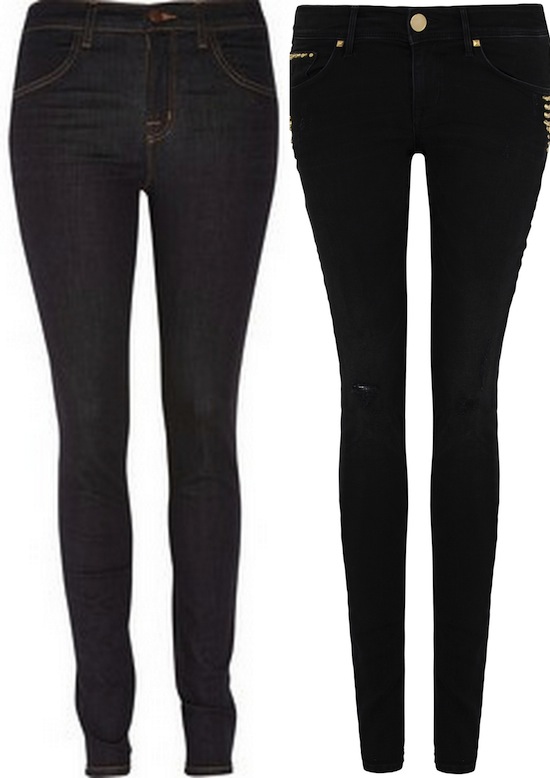 For example, one of these pairs of jeans costs €47.50 - while the other costs €250. But is the expensive pair worth an extra €202.50?
In terms of value it's hard to see a €200-odd difference between J Brand (above left) and Marks & Spencer. What the luxury brands will say (that's J Brand, Paige, Citizens of Humanity, James Jeans, Victoria Beckham denim, MiH and so on) is that they have a huge development team that works to make their denim the best denim. Their fabrics are superior, their cut is superior. They use organic cotton and natural dyes and they sew their pockets using tiny little sewing elves*. They'll say the technology is better. They'll say they know women better. They'll say that they design jeans that look good and wear well and survive 10 rounds with the washing machine.
 * That part is a lie. But I wouldn't be surprised if someone trotted that line out.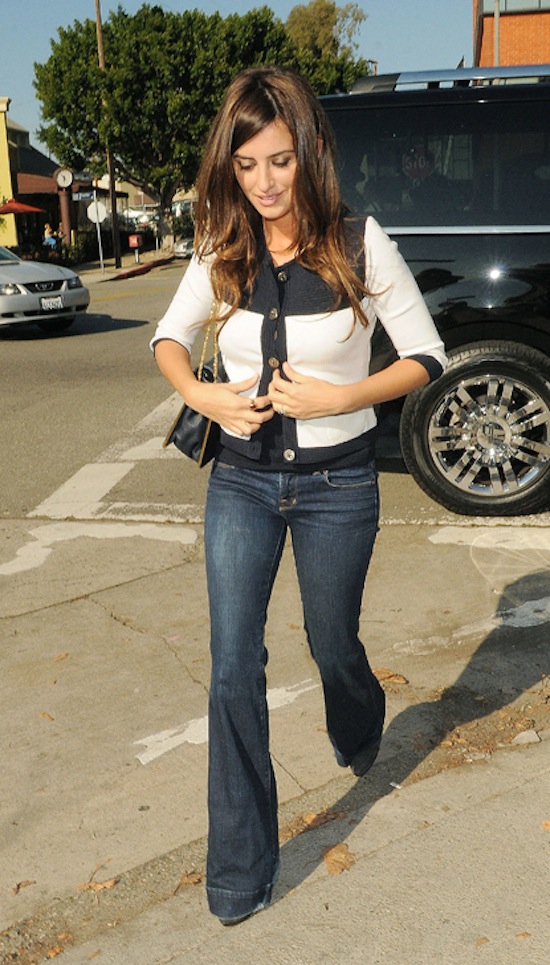 Advertised
The thing is, jeans are the most difficult item of clothing to to buy. And if you're on a budget, you may have to try on 20 pairs before you find a pair that fits. If you have all the money in the world, you can go into BT2 and sit on your rump while a willing sales assistant does it for you, and you can leave with the exact same jeans that Penelope Cruz has worn (above, in J Brand's Love Story jean). There's no one in Penneys who will do that for you (but I'd love to ask them!) - and the sales assistants in places like Topshop, Warehouse and Dorothy Perkins aren't working on commission, so they won't try as hard to please you. So a big draw for designer jeans is that the experience is a more pleasant one.
All that said, with a little practice, and knowing your body shape, you can find the right jeans for you that don't cost a pretty penny. And you can end up with a pair of well made denims that will wash well, wear well and last you well into next season. On the budget scale, I rate Penneys' denims (€13 can't be wrong), Marks & Spencer's five-pocket jeggings  and Warehouse's high-waisted skinnies.
If, for some reason, you want to blow some cash on a pair of high-end jeans, my favourites are J Brand and MiH, both of which are available in BT2.
So what's the most you've ever spent on a pair of jeans?  And where do you head for to buy your denims?