 She returned to This Morning this day last week and the lovely Holly Willoughby wore this - our spring work uniform.
Holly Willoughby wore a skirt, top and shoes outfit combination that put a bit of cheer into the grey day it was. It's not a revolutionary outfit - how often have you worn a skirt and top to work? - it's the exact pieces that make it so appealing.
Holly's skirt is by Reiss. It's pleated, flowy and patterned. Helpful splashes of colour decide what colour top to wear. You could go for black or white (a white shirt would be lovely), but Holly's stylist picked a blue polo neck for her 2019 This Morning debut. Her shoes are nude, which always work, but they're an even better choice when you consider that the shade also exists in the skirt.
Her outfit is a formula to live by coming into spring. This time of year, it's so tempting to revert into dark tones, especially on days like today (Blue Monday) when you'd much rather be anywhere than where you are right now.
It's a small step, but wearing colour is a mood booster. An even better mood booster is wearing a really nice ensemble. There's no one this style won't suit. You'll look smart but not trapped by corporate formality. Holly's particular outfit is a lovely one for a special lunch you might be attending in springtime, like Easter.
Get the Look
Advertised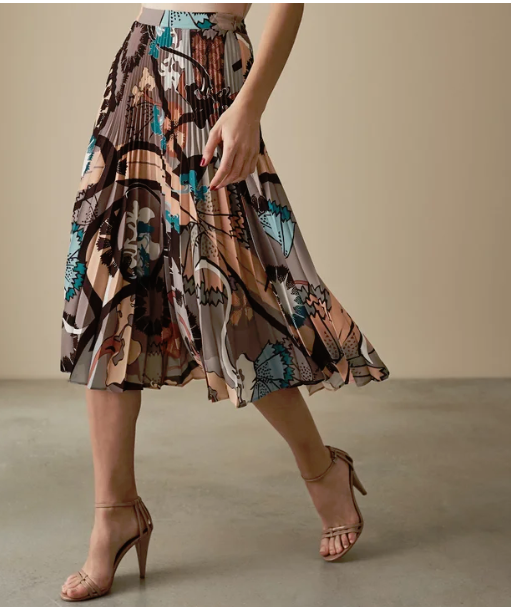 Reiss Lolita Pleated Midi Skirt €220
(Holly's exact skirt!)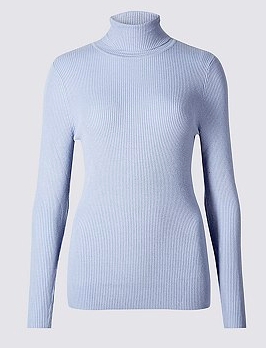 M&S Ribbed Polo Neck Jumper €24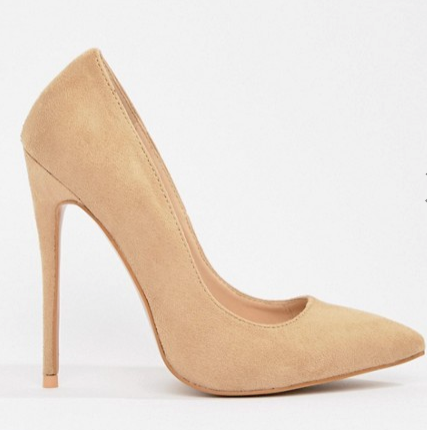 PrettyLittleThing Faux Suede High-Heeled Court Shoe in Camel €24.19 was €34.56
Advertised
 Do you like this Holly look? Will you be wearing a version this spring?