 Because January is the greyest month of the year, we'll be adding a pop of colour to the scenery with these comfy but funky work shoes.
When it comes to workwear, we're all about comfort in January. However, comfort doesn't have to equal dullness. We found this pair of shoes that are appropriate for work - didn't you know that hot pink goes with, like, everything? - and play.
They are €89 which aren't exactly cheap, but think of them as comfort shoes in the emotional sense. In a month of general misery, these are the colour in the black and white photo. You can wear them with pants or skirts or any colour (though we'll most likely be in black). The heel is not only quite low, but its cone shape is also interesting. The pointed toe makes it leg-flattering, too. 
Topshop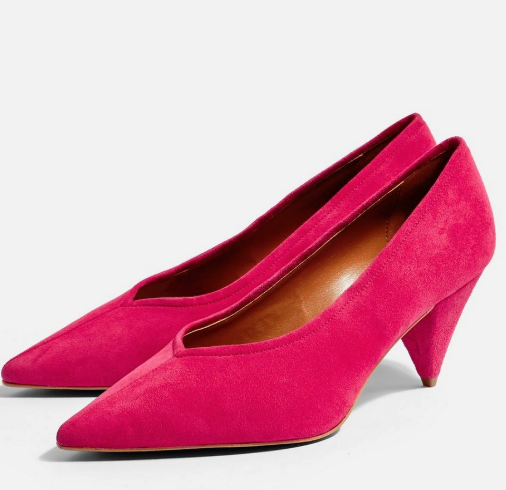 Jeri Court Shoes €89
Advertised
Another great thing about them is that they are multi-seasonal. You can definitely wear well into spring and then summer and back to the darker days again.
If you're looking for a higher heel in a sensible hue, we would go for this pair, also from Topshop. They are sexy secretary high, have a back that hugs the heel, but the best thing is the texture. They are patent with a subtle crocodile print. Very cool.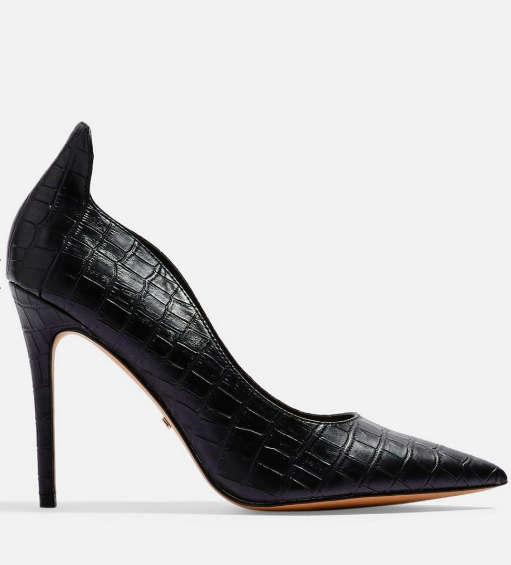 Wide Fit Sammy Court Shoes €52
Are you in the market for work shoes? What's your usual work shoe style?