 The Hey Honey Take it Off Peel Off Mask is our new favourite way to exfoliate.
You know when your skin is feeling a bit tired and grey and it needs a lift and something to brighten it? This honey skin treatment is the perfect solution. The Hey Honey Take It Off Peel Off Mask acts as an exfoliator; its job is to remove dead skin cells and leave your skin more radiant. It's a very gentle mask, suitable for reactive skin, and it won't leave your skin red and tingling like some exfoliating products can.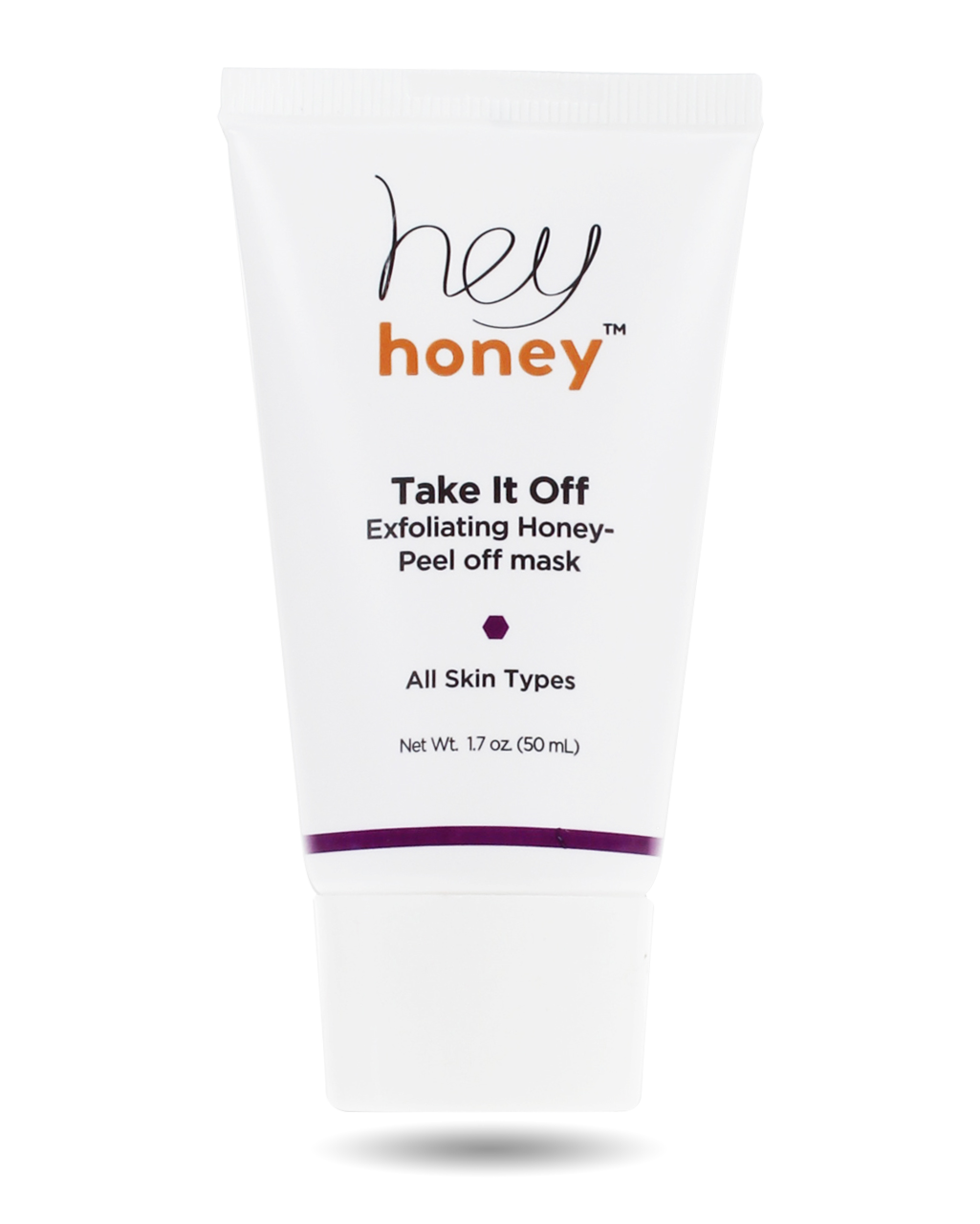 To get the best out of it, you will need a generous blob of about the size of a 20 cent piece to cover your whole face. You leave it on for about ten minutes until it's dry. The recommendation is a thin layer, but it needs to be thick enough to get a corner up to peel it off. That's the really satisfying bit - the peeling. If you apply it thick enough it will all peel off in one piece.
Advertised
After the mask, lash on some  Honey Silk Facial Serum €44.95 for instantly-absorbed hydration and an all-over feeling of gorgeousness. Wear it alone or with moisturiser over it if your skin is particularly dry. It works really well alone under makeup as a primer too because it doesn't leave a greasy residue on the surface.