 I'm not a winter person. It's dark, it's cold, and it seems to have been raining for approximately forever at this point. My socks are damp and every time I get on a stuffy bus and watch the condensation running down the windows, I think how miraculous it is that we haven't all infected one another with some horrifying disease.
So far this winter (and we're not very far in), I've had a sinus infection, a throat infection and a cold. And that's just the health stuff; there's also the dehydrated but oily skin, the more than usually brittle hair, and the crispy lips.
Reading that back, it looks like I'm on the way out! But I'm not alone - this dirty weather (as my Granny would say) combined with stuffy public transport, offices full of sniffling people and fluctuating temperatures is pretty much designed to bugger your skin and make you ill. Here's what I'm doing to tackle the dreaded winter season. If it works, we might all make it to Spring with our skin intact.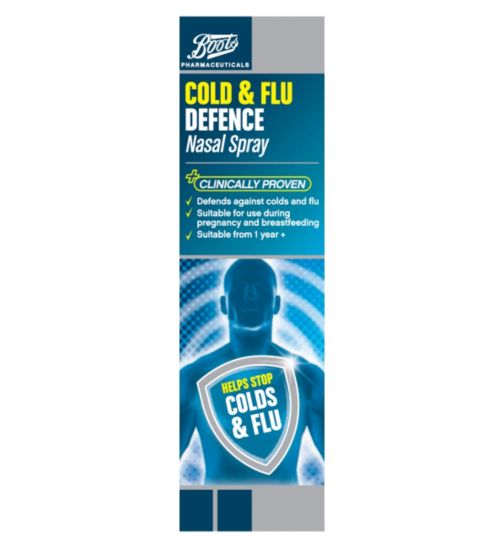 Boots Cold & Flu Defence Nasal Spray (€8.99)
Every winter, I get lots of sinus infections and colds. Sinus infections are not fun. The last one caused me to barf into my favourite handbag on a train (true story) because I couldn't get to the loo in time and I had to make an executive decision in the heat of the moment.
The handbag was not retrievable.
This nasal spray from Boots contains an antiviral element to help prevent and battle colds and flu, but it also contains a salt water solution to help prevent infection of your stressed out sinuses (damn you bus air!). Prevention is better than cure and all that. Though do leave your winter sickness cures in the comments. Old wives' tales - such as walking around a cat three times while holding a head of cabbage - are welcome for entertainment value!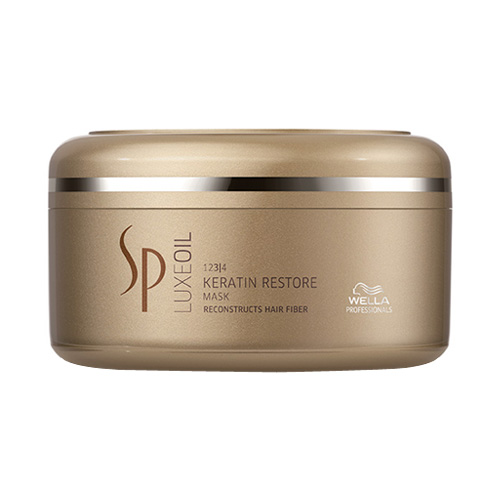 Wella Professionals SP LuxeOil Keratin Restore Mask (€20.90)
It may just be me (let me know in the comments if it isn't) but my hair is breaking and thinning a lot. Beaut.ie's favourite mask is probably Kerastase's cult Masquintense, but I love this one from Wella's Luxe Oil range. It smells so incredibly delicious that you must sniff it to believe it. It's designed for stressed and broken hair, which is just what I need. Hair feels really soft and nourished after rinsing, and for a really intense condition, you can put it in dry hair and potter around the house for a few hours (looking greasy but smelling fantastic) before washing it out.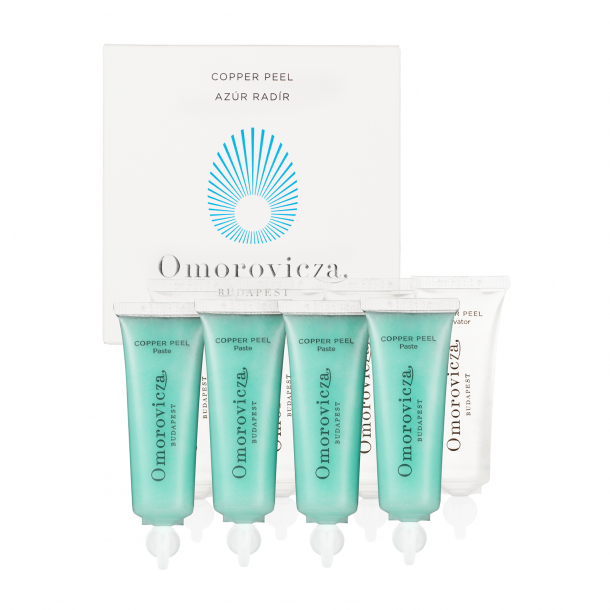 Omorovicza Copper Peel (€67/ Eight Tubes)
Advertised
This beautiful peel from Hungarian brand Omorovicza (available at Space NK) is just dreamy. Fluctuating temperatures (going from wet and freezing outdoors to hot, dry indoor environments) causes dehydration of the skin and increases oil production. This can both clog pores and cause a excess buildup of dead skin cells on the surface of the skin, making skin appear patchy and a bit foggy looking rather than clear and glowy.
A good peel is essential to help skin turnover and keep skin in top notch condition. This two-phase mask is just lovely. Apply the blue paste and leave for a minute for the copper to work on the skin (it is good for pigmentation), then apply the tube of activator which gets the lactic acid going. It will dissolve the bonds between dead surface cells and the new skin underneath to reveal brighter, smoother skin which will absorb skincare more effectively. Makeup will also sit better. Win win!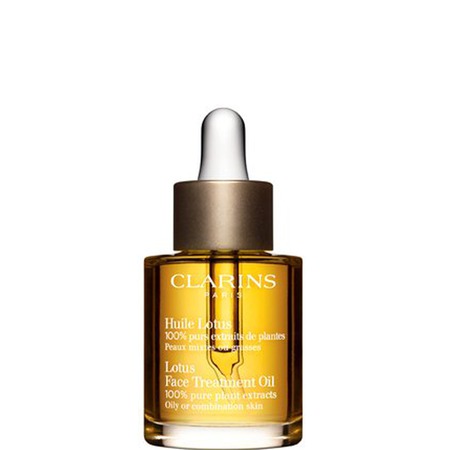 Clarins Lotus Oil (€39.50)
A good oil is a must-have regardless of your skin type. This one from Clarins is an old favourite, and it's designed for oily skin. They have other versions for dry and mature skin types, but an oil is very important for any skincare routine. It's the best possible thing for acne scarring (or any scarring) and will insulate your skin while nourishing it and replenishing what central heating has stolen from your skin.
Oil won't make oily skin oiler; it will make it less oily. It will nourish very dry skin and keep dryness at bay better than anything else. There are lots of great oils available for any budget - have a look at these ones!
La Roche Posay Ceralip (€6.50)
A great lip balm is essential to protect lips against the winter weather. Something that nourishes - like this one from La Roche Posay - is so much more effective than something like Vaseline which purely provides a barrier without giving the lips anything.
This is a lip repair cream designed for use after surgery on broken, damaged, or seriously dehydrated lips. It's great.
Bobbi Brown Stick Foundation (€37)
When all else fails, a super moisturising foundation with extra coverage will cover all manner of sins. Bobbi Brown's stick foundation is a classic. In summer, it would be too rich for oilier skins, but if your skin is exhibiting winter dryness and needs a spot more coverage, this is a great foundation.
Advertised
As you can see, it's also incredibly inclusive in its shade range - your colour is in here!
What are your winter wonders? And am I the only one who thinks 'bus air' is a thing? To the comments!