 Seasonal change can be a veritable demon for the skin. Though it's lovely that summer has now arrived (well...sort of), the increased temperatures, changes in humidity and new levels of sunlight can cause skin to kick up mightily, regardless of skin type.
If you're prone to combination or oily skin, you'll probably find your skin even oilier and more congested. And if your skin is on the dry side, you may find it more than usually dehydrated and tight, or more prone to blotchiness. A switch-up in skincare will help - when your skin starts to misbehave, it's letting you know that its needs aren't being met!
Switch to a lighter day moisturiser
By lighter, I mean less oily. If you have oily skin made extra-oily by warmer weather, your face will be getting shiny, and your makeup moving about by lunch time. The last thing you need on top of that during the day is a rich moisturiser.
On the other hand, if your skin is drier than usual in the changed weather, odds are it's actually dehydrated. If this is the case, then no amount of oily cream will soothe the skin - it needs hydration, so water is key. A light, hydrating moisturiser like Clarins Hydraquench (€45) is perfect for dehydrated skin, or under makeup on oily skin to prevent bag o' chips face by noon.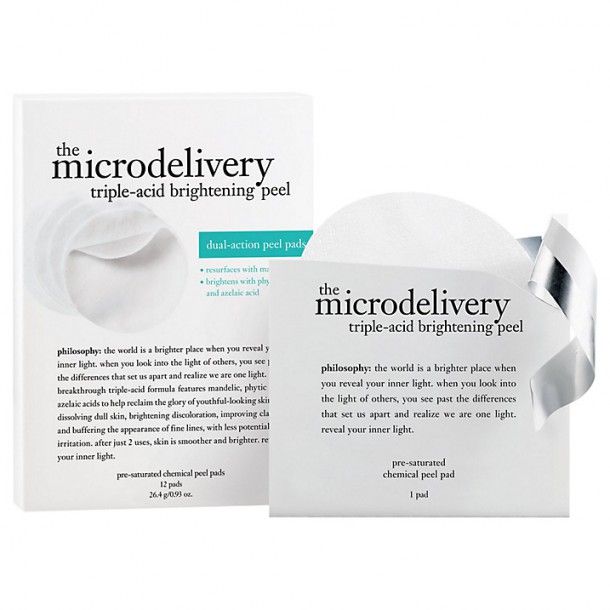 Use an Alpha Hydroxy Acid  Peel
When weather changes cause skin to protest, increasing cell turnover can help to decongest skin and restore the balance. It's also just good skincare practice. Rather than employing a harsh physical exfoliant - think anything with a gritty texture, which can damage the skin - to do the job, try a chemical exfoliant.
These contain alpha hydroxy acids, which sound scary, but essentially just break down the bonds between dead surface skin and the lovely new skin underneath. There are lots of options product-wise when it comes to peels, but a product that contains pre-soaked pads is wonderfully convenient. Philosophy Microdelivery Triple Acid Peel (€74.90) is a great choice if you're new to AHAs. Rather than the traditional (and uber-effective) glycolic acid, which can be tough for skin to acclimatise to, this product contains mandelic, phytic and azelaic acids.
Mandelic acid is derived from bitter almonds and is a potent anti-bacterial, which makes it great for acneic or very oily skin. Phytic acid is essentially a skin brightening agent which will help with pigmentation issues while resurfacing skin. Azeleic acid is a moderately effective pore unblocker, in that it has a limited capacity for solubility in oil. This allows it to work gently on clogged pores to loosen blockages.
If you've been sunbathing (though...just don't) and found yourself with pigmentation issues or patches of discoloured skin, a regular AHA peel will help to get skin back to normal. However, glycolic acid in particular sensitizes skin to sunlight, increasing the amount of damage that skin is subjected to by the sun. If you're using AHA products, a high protection SPF is absolutely imperative!
Start Using a Facial Oil at Bedtime
Regardless of your skin type, a good facial oil will work wonders for your skin. When I read that people with oily or acneic skin should avoid oils, I want to throttle the writer. Good quality oils (not mineral oil) are not comedogenic. In other words, they won't clog your pores or break you out.
Oily skin often produces such quantities of oil  in response to drying products. If you have oily skin and use alcohol-based toners or acne treatments, your skin will produce even more oil to compensate for the drying effects of the alcohol. When you apply an oil to oily skin, the skin will take what moisturisation it needs, and remain comfy. Most importantly, the oil you're applying is 'telling' your skin that it isn't lacking in oil; there's no need to produce more. The oil won't sit in your pores, and it WON'T cause or worsen spots.
Advertised
An oil will soothe and enrich dry skin - you'll wake up with smoother, plumped skin. An excellent option for dry skin is Clarins Santal Face treatment oil (€39.50). They make an amazing Lotus oil version for oily skin. It's a constant feature at my bedside!
If you like layering skincare, then always apply your oil last. So serums, then moisturisers,  then oil (for best results).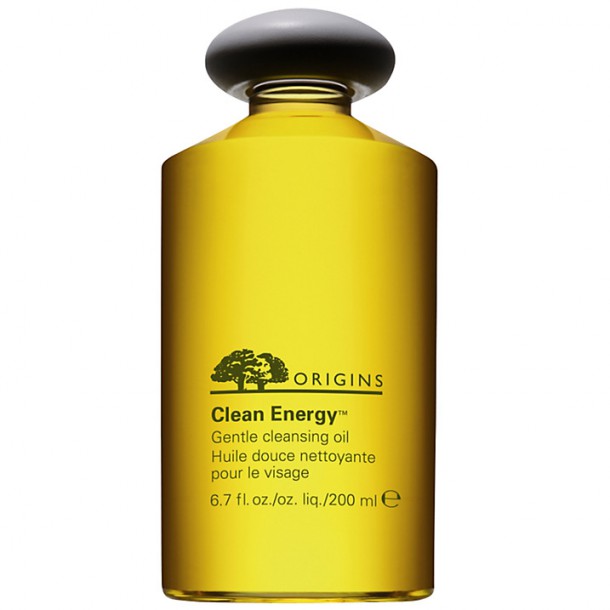 Always Double Cleanse
We're staunch converts to oil and balm cleansers here at beaut.ie, and there really are cleansing oils of incredible quality available for all budgets. The rules about oil mentioned above also count for cleansing oils. They're the best cleansing method for all skin types. Stripping oily skin makes it oilier. Using an oil cleanser cuts through all makeup without interrupting the delicate balance of your skin. Cleansing dry skin with an oil is soothing and won't leave it feeling taut.
However, even if you are using a good oil cleanser (well done!), you might not be cleansing twice. Friends whom I've managed to convert to this practice say that it's made such a difference to their skin. Yes, it's a bit of bother to go that extra mile at bedtime. However, cleansing once - even with the best cleanser - just doesn't remove all traces of makeup. Sleeping with makeup (even a little) on your face can cause blackheads and other clogging as well as breaking you out and creating dry patches.
We all know how horrible it feels waking up the morning after the night before with a face full o' slap. Digusterous! If you can make that extra effort to cleanse a second time, all of your other skincare will absorb and work better, and your skin will have the opportunity to flourish without always working around bits of leftover mascara crud and concealer in your pores!
Origins Clean Energy Gentle Cleansing Oil (€26) is a nice option. It's mineral oil free, gentle, effective and smells lovely. Oils are also an economical option if you double cleanse as you don't need to use a lot of product to remove all your makeup! There's no need to double cleanse if you don't wear makeup, but you should always double cleanse if you wear facial SPF, with or without makeup.
Have Some Hydrocortisone Cream on You Just In Case!
Hydrocortisone creams are essentially topical steroids used for treating mild inflammation. You can buy a 1% hydrocortisone cream over the counter in any pharmacy,so they're safe to use, provided you don't use them for more than a few days consecutively.
If your skin kicks up in hot or humid weather, you're prone to heat rash, have a bad case of sunburn (finger wag) or find yourself with an almighty insect bite, a dab of this stuff will soothe inflammation and itching wonderfully. If nothing else works, this should do the trick, but you should only use it if wholly necessary. There are several generic brands available from any pharmacy and it's extremely affordable.
As with all topical treatments, use carefully and be sure to always read the label - prolonged use of topical corticosteroids like this one can cause thinning of the skin, which is very, very undesirable and can lead to problems. This also shouldn't be used on little folks under ten.
In the very short term, though, it's a lifesaver. Your burns/blotches/bumps will thank you for a dab of this!
Advertised
And, it goes utterly without saying that no matter what you're doing this summer, and no matter where you're doing it, WEAR SUNSCREEN!
How's your skin coping with the transition into summer? Is it smooth sailing or acne ahoy? And what are your essential products? Share with us in the comments!