 Three years ago, La Roche-Posay launched their cult favourite Effaclar Duo+ moisturiser. Now, the Effaclar range is expanding with two new products.
NOTE: Earlier this week, we received a query from a reader, who asked if there was such thing as a 'gel-based, alcohol-free moisturiser with an SPF exists for oily skin.' Sarah immediately thought of the Effaclar Duo+ Moisturiser with SPF 30, but we were unsure whether it contained alcohol or not. We got in touch with La Roche-Posay who very kindly explained all we needed to know. They said, "Alcohol appears on the ingredients listing of a wide range of products (including Effaclar Duo+ SPF 30), however not all alcohols are the same. Alcohols that can be irritant to sensitised skin include denatured alcohol. However, there are fatty alcohols present in many moisturisers that are not harsh on the skin, in fact they are very good at moisturising the skin. Examples of these include cetyl alcohol, stearyl alcohol and cetearyl alcohol. However, Effaclar Duo+ has no alcohol so if concerned it is recommended they use that one over the Duo+ SPF 30".
To learn more about Effaclar Duo, read on!
If you have oily or problematic skin, Effaclar Duo+ is a moisturiser you need to check out. At least, that's what people who've tried it will tell you. And, with a tube selling every 10 seconds, the numbers don't lie. After all, it's one of the few affordable pharmacy products that manages to both treat and hydrate oily/blemish prone skin.
As well as that, it also helps to improve skin tone and texture. Three years on from the arrival of Effaclar Duo+, La Roche-Posay is extending the collection with two more products.
Advertised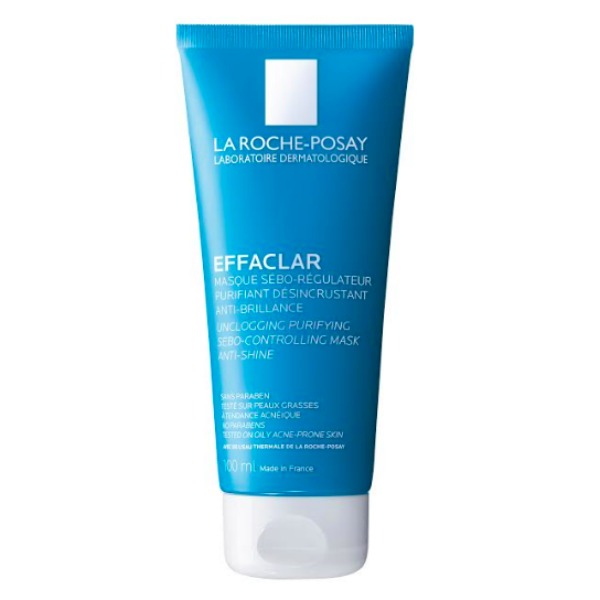 NEW La Roche-Posay Effaclar Purifying Mask €15
Unlike some clarifying and purifying masks, this one won't break you out. Rather, it helps to control oil production and soothe inflammation. Like the moisturiser, it leaves skin feeling clean and fresh but also hydrated.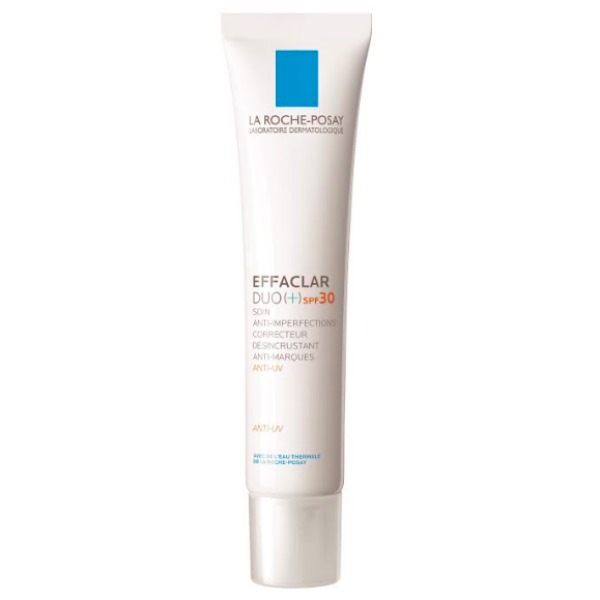 NEW La Roche-Posay Effaclar Duo+ Moisturiser SPF30 €18.50
Advertised
Now, this is exciting. Too often, SPF skin care products can be so thick it feels like your skin can't breathe. These thick, rich formulas clog pores, which causes breakouts. And if you have problematic skin, that is the exact opposite of what you need! So to have a moisturiser designed for blemish prone skin that includes SPF is the perfect combo.