 LVL Lashes is th newest innovation in pimping your peepers. We tried it and our eyes have been looking big and bright (on less than eight hours sleep a night).
I love the look of a nice full lash. In fact, my top beauty tip is to have good brows, good lashes and a tan. The combination of all three just makes you look really well groomed at all times.
Then, there is really very little else you have to do from a beauty perspective. Last year for my wedding, I got mink lashes and although I absolutely loved how they looked on the day and week after, I hated that they fell out patchy and the state they left my lashes in.
I fully accept that part of that was my fault as I never got the professionally removed and should have. I will hold my hands up and admit picking at them after three weeks. Regardless, my lashes went from being really nice when I wore mascara to stumps.
I recently was sent a new lash growth serum which I have been using and it really has made a huge difference. But, because of my busy lifestyle, I tend to be rushing around a lot of the time so applying makeup seems to have taken the back burner. I was looking for an alternative to mink lashes that still made me look like I made an effort but was much less upkeep and hassle.
LVL Lashes
And that's when I discovered LVL Lashes at Burgundy Beauty on Newtownpark Avenue, a salon that came very highly rated by other beauty experts and editors. First, of course, I had to get a patch test. It's an essential but still annoying part of any beauty treatment involving dye, but Burgundy stays open until 9 pm so I was able to pop in of my way home from work. So far, so convenient.
The lovely salon is surprisingly big. It's home to seven rooms upstairs and a ground floor full of sections. The staff at reception were extremely welcoming and friendly. It's no wonder they have awards for Best Front of House.
Before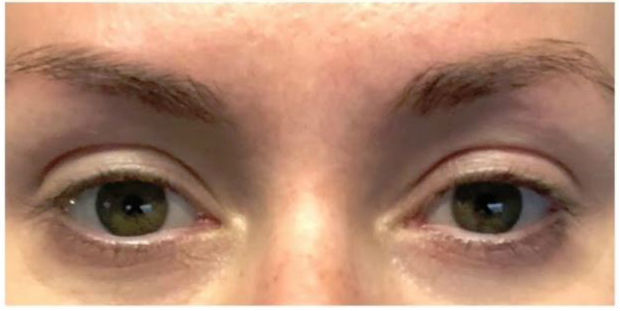 Advertised
After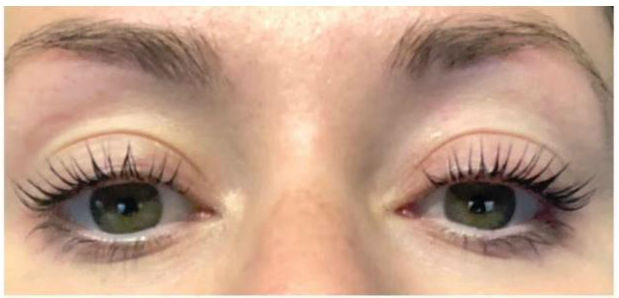 How It Works
You lie down on a lovely bed in a quiet room and close your eyes for an hour while the therapist does her business.
The first step was measuring the lash line and finding the right size curl for my lashes. For me, we went for medium, but don't worry if you have shorter lashes, this treatment will still make a huge difference to your lashes. There are loads of different sized moulds to fit different length lashes. The mould was applied to my lid and my lashes were glued around it to lift and curl my lashes. Next, the lifting serum was applied, which smells a bit funny. It kind of reminded me of being in the hairdressers with my nana when she got a perm. Ah, nostalgia. That was left for 16 minutes and followed with a volumising and fixing serum for eight minutes.
After that, the colour boost, which is essentially a lash tint, was applied for eight minutes and followed with a nourishing serum to finish. The results, as you can see from my photo, were amazing.
This treatment lasts eight weeks and you can wash your face as usual and wear mascara. My lashes have never looked better.
The aftercare is easy. You can't get them wet for 24 hours and then you have to keep them hydrated by using a lash serum which I do anyway. Otherwise, they will dry out.
It costs €60 which is very affordable for its lasting time.
Advertised
All in all, I'm delighted with my new low maintenance, no fuss lashes. Now I just need to go do my brows! I'll get to my tan in time.
Have you found any must-have treatments recently? We're all ears.