 The Beaut Awards 18 were the biggest night in beauty this year. Here's why.
On Tuesday, September 11th, Beaut hosted the Beaut Awards 18 in the Morrison Hotel, Dublin. To say it was the biggest night in beauty would be an understatement.
We announced the top four awards in each category before the night kicked off and the winning brands celebrated with readers when they arrived - in their droves - at 6 pm.
See the full list of winners in Makeup, Skincare, Bodycare and Haircare. 
Let us set the scene: balloons in all shades of (sophisticated) pink. The most Instagrammable mirror ever in the lobby - across from a very Instagrammable wall. Wine on arrival - and a Hendricks and Seedlip Garden Bar in the courtyard below.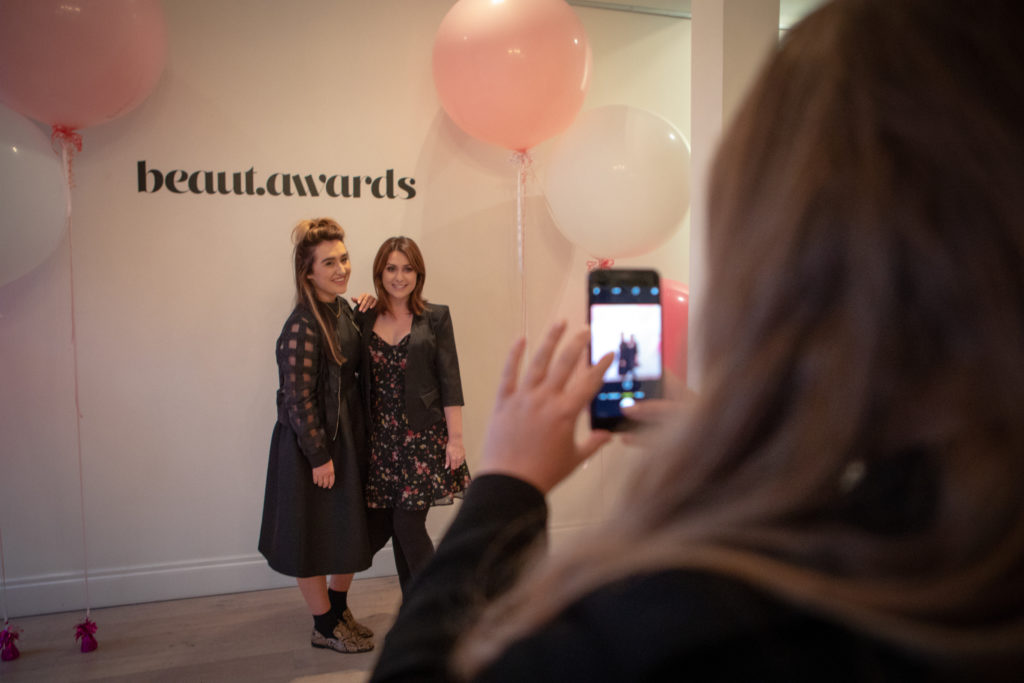 Beauty Brands
Step into the main arena where beauty brands welcomed guests with shoppable products and treats and treatments galore. Jo Browne gave natural skincare advise, Glissed hosted the Braid Bar, and Skinician gave skin consultations. IsaDora and Real Techniques were giving makeup top-ups, He-Shi gave tanning tips and L.A Girl matched foundation shades. Skinful Affairs hosted a Henna and Nail Bar, and MuMe showcased the Natural Makeup Cleaner. Readers also had a chance to buy sheet masks from Happy Skin and products from John Frieda, whose Frizz Ease serum won Haircare Classic Hero!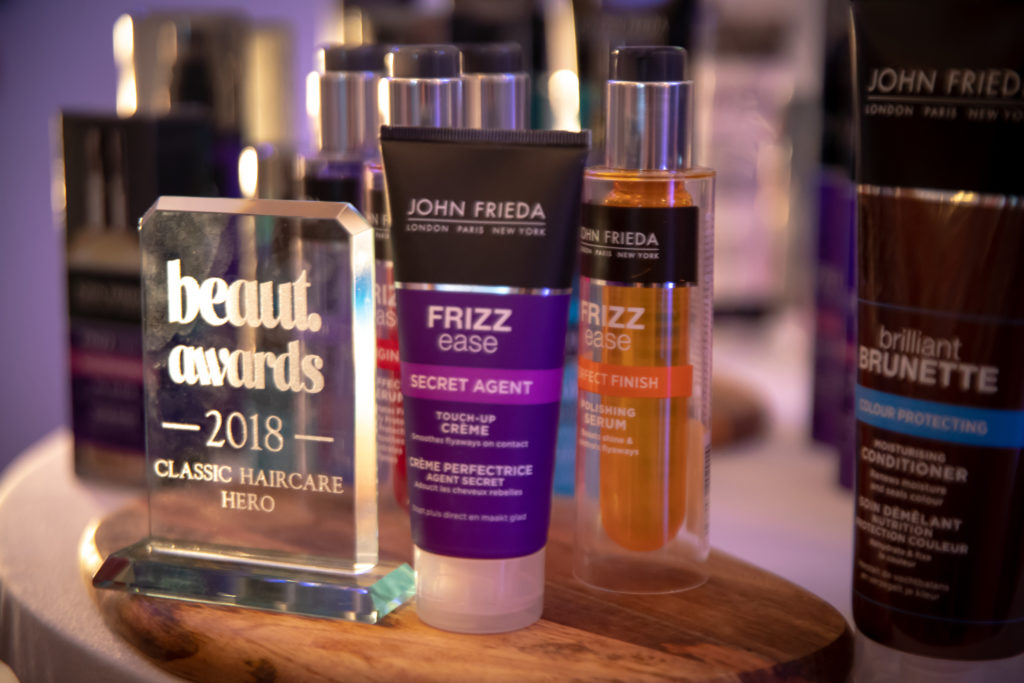 Advertised
Winners!
They weren't the only treats, oh no; there were plenty of spot prizes on the night courtesy of Littlewoods (a €100 voucher) - winner, Lucy Jane Earley; a L'Occitane hamper, winner Aisling Baker; a hamper from Clarins, winner Emma Rynhart; jewellery from Spicey B, winner Claire Naessens; and jewellery from Onlique Boutique, Sarah Foley; Hair extensions from Platinum Hair, winner Carly Noah; leggings from Peachy Lean, winner Sinéad Hughes; and afternoon tea in the Morrison Hotel, winner Fiona Askin.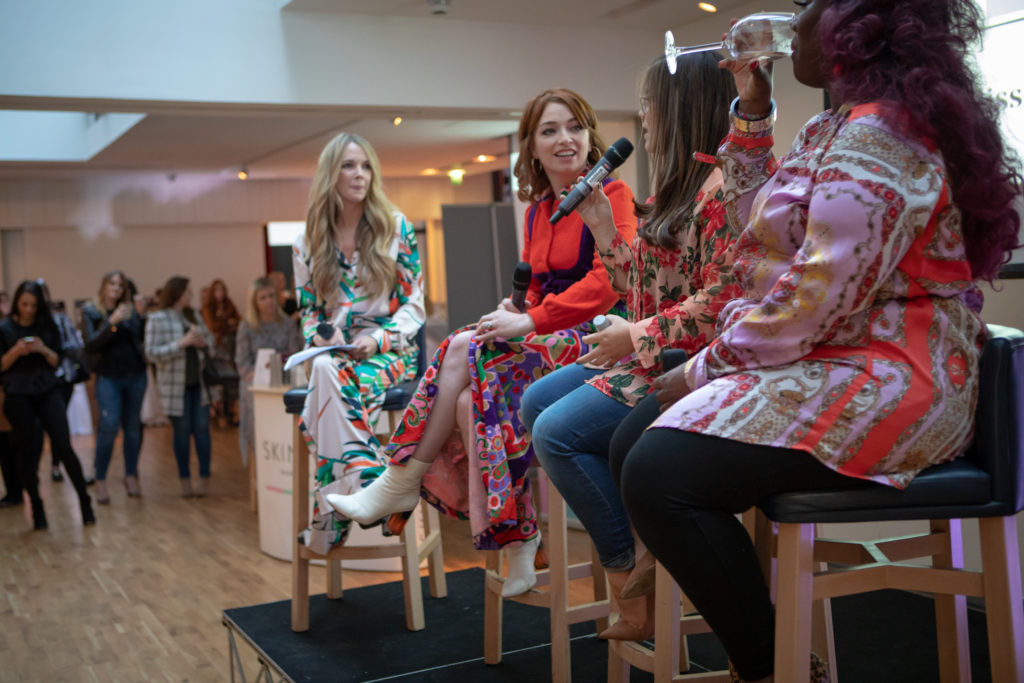 Beauty of Confidence
The highlight of the night for many was our Beauty of Confidence panel with super stylist Irene O'Brien, skincare guru Jennifer Rock and body confidence activist Nadine Reid. The panel discussed the important issue of loving yourself no matter what and gave the enraptured audience tips, tricks and empowerment in the confidence realm.
We also had amazing tunes from the brilliant Aisling Keenan, and the selfie mirror had queues following it all night  - proving that our readers really do like to party!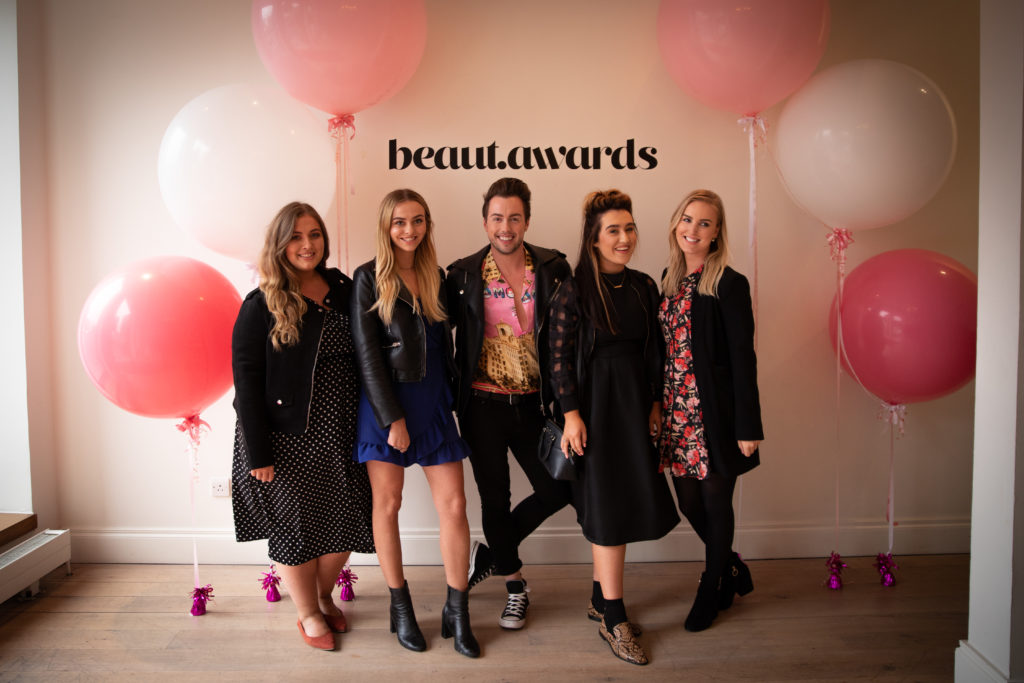 Although nobody wanted to go home, we had to leave at some stage. But every guest went home happy and with a famous Beaut goodie bag to boot! The wonderful brands who featured in the goodie bag were: CYO, PrettyLittleThing, Neutrogena, Penneys, Catrice, Lifeline, Essence, John Frieda, L'Occitane, He-Shi, Aveeno, Coco Fuzion and Spicey B.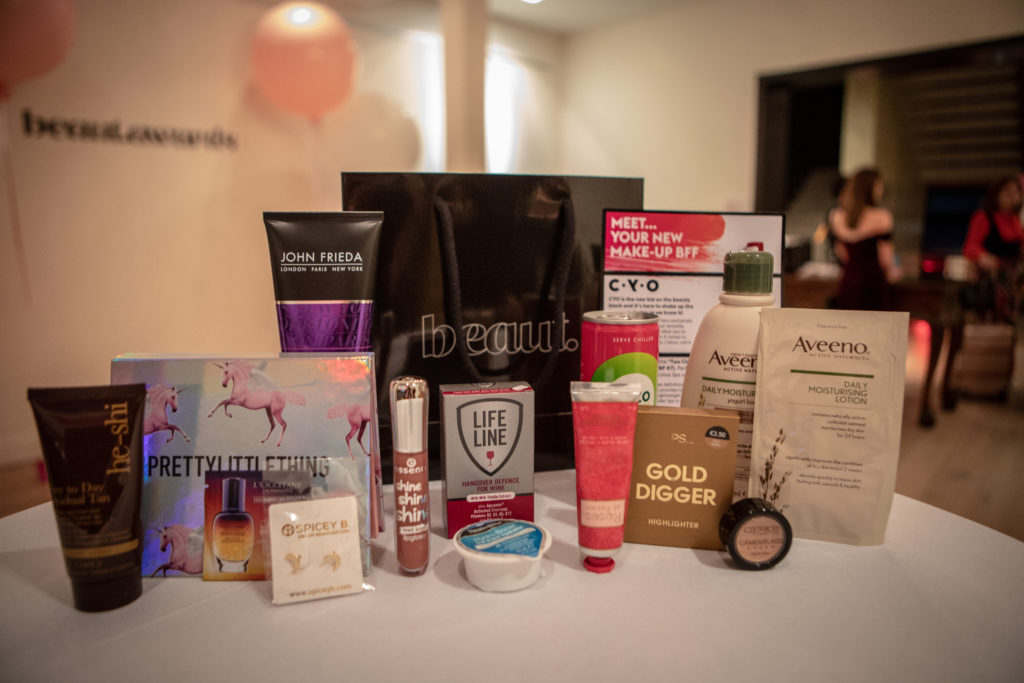 Advertised

See the full lists of winners here, and photos of the night below. Thanks so much to our beauty brands, the panel, The Morrison Hotel and everyone else who made it the biggest and best night in beauty of the year. And most of all, thanks to you, our guests. You are the people who voted in the awards to make them happen. You are the reason for the Beaut Awards 18. We couldn't have done it without you.
Beaut Awards 18 Goodie Bag