 Hand cream is an amazing tool to keep your hands hydrated and looking their best. It can be hard to remember to pop it on but leaving it on your nightstand is a great reminder to pop it on before bed.
Did you know that your hands are not the only place that hand cream works well on? It actually has an array of uses, some might surprise you.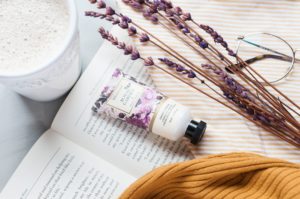 Here are some alternative ways to use hand cream:
Style your hair
If you have forgotten hair spray or your usual styling products, hand cream can sort you out. Place a generous amount into the palms of your hands and rub into your hair. Hand cream is also great to tame any flyaways.
Tame static
Do you ever find that one skirt or blouse always gives you a small shock? Use some hand cream rubbed into your palms and then rubbed all over your clothing to remove static electricity.
Shaving cream
Out of shaving cream? Rub hand cream all over the area for a gentle shave and a soft, moisturised area afterwards.
Advertised
Shoe polish
Because of its oily base, hand cream is perfect for shining up your shoes. Apply some with a cotton pad and work the hand cream in until it's gleaming.
Exfoliator
Mix some hand cream with a teaspoon of sugar and you have a gentle and easy exfoliator.
Makeup remover
We all know how important it is to remove your make up. But if you forgot your make up remover, what's a girl to do? Well, you are more likely to have some hand cream in your bag than makeup remover and did you know it's a great substitute?
Tidy up
Eyeliner and shadow can be tricky, often leaving a mess. Clean up eyeliner by dipping a cotton bud into some hand cream and carefully swiping across. This also works well to remove stubborn lipstick or to tidy up a dark lip that has leaked.
Cuticle oil
If your cuticles are feeling dry but you don't have the time to sit and massage in cuticle oil, a rich hand cream will work just as well. Simply apply and rub in gently, focusing on the base of the nails.
Advertised