 Full-coverage foundation usually has to be expensive to be effective. But we think we've just found the exception to the rule
August and September were incredibly spendy months for me. I went on holidays and of course all the annual bills like motor tax came at once. That is why I have grey roots, unruly brows and a yellow face.
Like with so many other Irish women, it is extremely hard for me to find a foundation that's the right shade. It's even more difficult when your face is oily, with huge pores and fine lines. I need a full-coverage, pink-toned foundation that doesn't look like a mask. For me, Estée Lauder Double Wear fits the bill. I know a lot of people think it's too full on, but I just like how it stays on my face all the live-long day. The shade range is massive, too, and I've found one that is pretty much a perfect match.
The huge problem with Double Wear, though, is the price. I simply can't afford to shell out €38 every six weeks. The obvious solution is to save DW for nights out and special occasions and to find an every-day substitute. This, of course, is one billion times harder than it sounds.
Last week, I tried a new foundation from Paese. While I like it in many ways, the shade I tried was too yellow. My face is also just too oily for it (makes sense, it's designed for dry skin). Earlier this week, Sarah Jane raved about the new Rimmel foundation, and I was dying to try it. I grabbed two light shades, tried them both, and they are simply not for me. Too light-weight, and damn my greasy mug, they wore off in no time.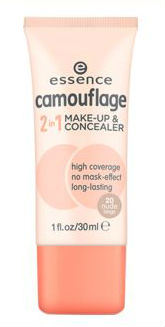 Advertised
Because it's beauty launch time, yet another foundation landed on my desk this week. Full disclosure, I'm not really into putting cut-price foundation on my face. I feel like the higher price you pay, the kinder to your face it is. However, the words on the label intrigued me. Camouflage. 2 in 1 Makeup & Concealer. All the things I like!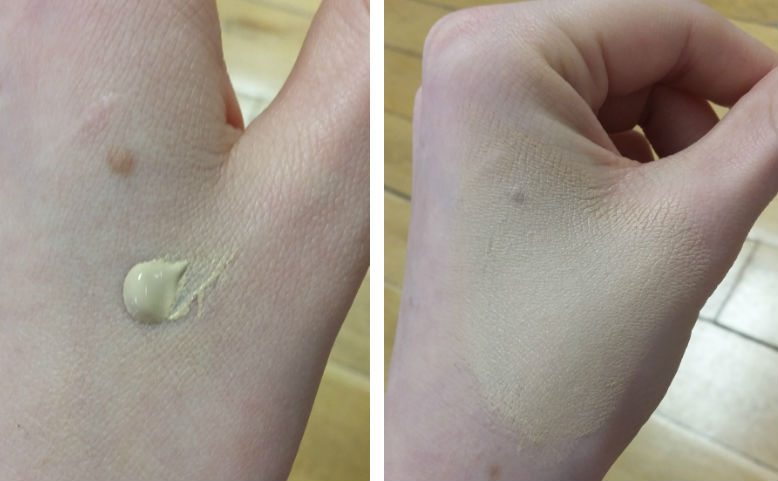 As you can see, it's not quite the right shade. I used 10 Ivory Beige, which is the lightest shade. (Unfortunately, it only comes in two more, 20 nude beige and 30 honey beige.) However, its camouflage power is impressive. I may have mentioned it before, but my face is incredibly oily, especially around my snout. I took the pic below five hours after I applied the foundation.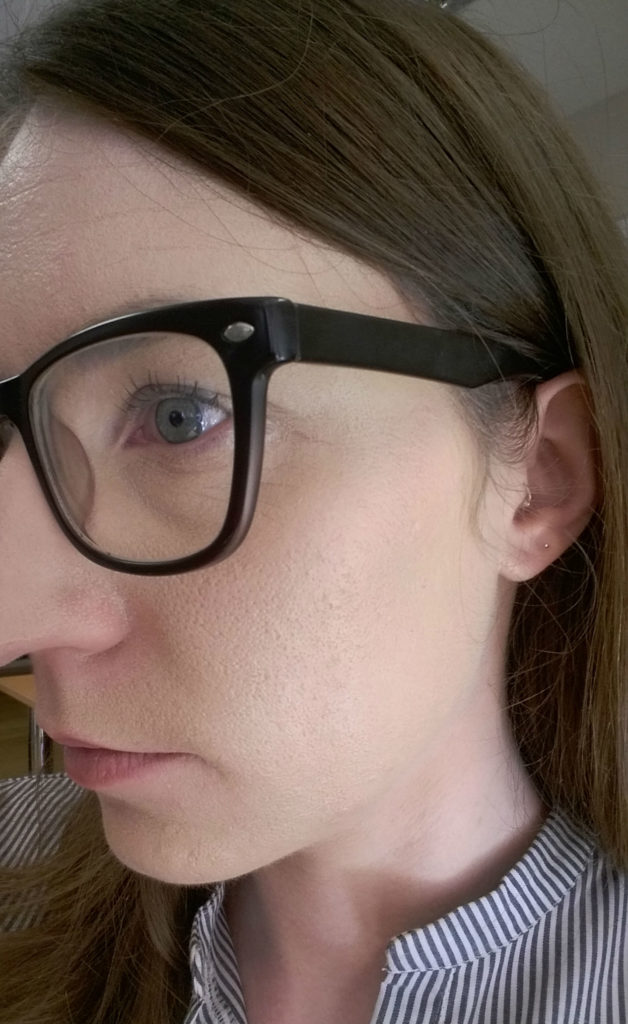 It has worn off around the nose and mouth, and it doesn't quite conceal pores and fine lines. Bear in mind, though, that I didn't use a primer, and my face is terrible dehydrated at the moment. The consistency is more like Vichy Dermablend than Double Wear, which is a good sign for those craving total camouflage. I like the finish: it's not too matte. Full coverage foundations tend to make your face looks flat, so I usually highlight. These days, I use the Catrice highlight kit.
Advertised
Clap on the back to Essence, who've managed to do the impossible. A full-coverage foundation for under a fiver? Really, what more can I say?
Essence Camouflage 2 in 1 Makeup and Concealer costs €4.80. You can find it in Penneys and selected pharmacies nationwide.