 We're loving the Body Shop's new Tea Tree anti-imperfection night mask. It works while you're sleeping - so no effort required at all. Just pop it on before bed and let it do its thang.
Sleep is one of the best treatments for skin, but if you can boost it with a night mask; so much the better, right? That's the theory behind the new Tea Tree Anti-Imperfection Night Mask from The Body Shop (€15.50). The latest addition to the iconic Tea Tree collection is designed to work while you sleep to reveal brighter, clearer skin in the morning.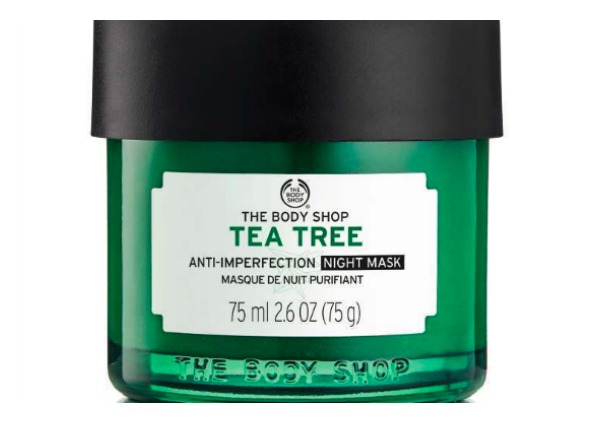 When I first opened this, it was like a blast from the past. Tea Tree was my go-to range as a teenager and getting that initial hit of the unmistakable scent brought back a lot of memories. The Body Shop has come a long way since those days, though, (have you seen the new foundation?) so this night mask isn't just for teens. It's for anyone who battles with oily or blemish-prone skin and needs a little help to calm it.
Advertised
The formula has a light, gel texture that feels refreshing and soothing when applied. And of course, there's no denying the Tea Tree smell which you'll either love or hate. Once absorbed into the skin, it does dissipate though so I certainly wouldn't let it put you off.
The night mask works to improve skin's tone and texture as well as reduce oil production. After one use, I noticed that redness was reduced around a particularly angry face invader (aka a pimple) and my T-Zone was looking fresh rather than oily for the day afterwards. Over all, this does what it says on the tin which is always good news. For those who have combination skin, it'd be ideal for applying to localised problem areas such as T-Zone or on a spot to balance and soothe.