 Everyone needs to speak very, very quietly. We're in crisis mode. St. Patrick's celebrations are over but some of us are still sporting a nice shade of green on our face today. We enjoyed ourselves too much over the weekend, and now we've woken up head first in a sleeping bag next to a traffic cone, with a headache that feels as though our brain has moved two inches to the left.
Stumbling to the mirror to check whether there is brain visibly poking out of our left ear, we are greeted with a sight that would turn us green with nausea (if we weren't already). It's the impossible hideousness of Hangover Face. It defies logic. How can a face be both drawn and puffy? Both red and white (and yellow and blue)? How can anyone look so BAD?
If this has happened to you, never fear. While you chastise yourself for the weekend's festivities, wondering whether you really drank sangria from the soil of a decorative potted cactus, we're not going to judge you. While you're swearing to yourself that you'll never drink again, the level of pain and horror you're undergoing is more than enough to occupy your mind...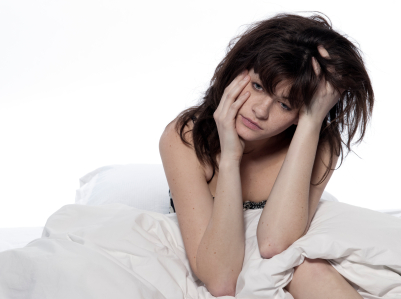 Meanwhile, you've got a life to get on with. Feeling absolutely horrendous is one thing, but knowing that you look horrendous too just adds to the misery. We've helped you in a crisis before with tips on dealing with period face, and today we have some tips to help skin recover on the morning after the night before.
Now, keep in mind that your skin will be in much better condition in the morning if you've properly cleansed and moisturised the night before. If you're feeling too tired (and squiffy!) to cleanse at the sink, whip out some micellar water and cleanse as best you can. You'll be glad you did in the morning!
But let's say that you didn't cleanse, and you've woken up with that 'I can feel my makeup underneath my skin' sensation. It is an utterly revolting feeling, akin to wearing a smelly, damp old balaclava that you can't take off. Here's what you need to do to brighten your skin and get it feeling good again!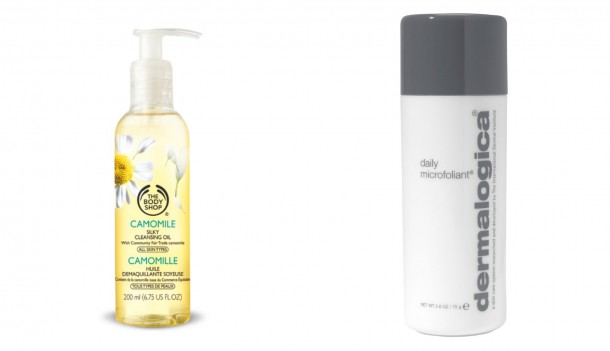 Get Thee To A Sink!
First things first, you need to get that nasty makeup off. Cleanse thoroughly once with an oil or balm cleanser, removing as much of the makeup as you can. The Body Shop's Camomile Silky Cleansing Oil (€17.50) is ideal.
Once you've cleansed once, you need to encourage the pores to open so that you can cleanse the skin really deeply. To do this, soak a flannel in warm water (not hot, or you could cause capillaries to break), wring it out and hold it gently on your face for twenty to thirty seconds. Now cleanse again (and possibly contemplate having a little lie down).
Your skin should be feeling a little better by now, but alcohol is great at dulling the skin. That's why Hangover Face is one of the very few justifications (in my opinion) for manual exfoliation. In general, chemical or enzyme exfoliating products are best for removing dead surface skin cells- anything grainy can really damage the skin. But this is an emergency situation, people. Instant results are needed and there's no time to wait for a chemical exfoliator to work overnight.
Exfoliate
Advertised
If you need to exfoliate manually, avoid anything big or grainy. It will damage your skin. Instead, try something very fine and powdery like Dermalogica's Daily Microfoliant (€39.99) or good old fashioned bread soda.
Massage it into clean, damp skin gently. There's no need to use any more force than you would use applying your normal moisturiser. A gentle exfoliation should be enough to perk your skin up without reddening it or worsening any sensitivity that you've woken up with.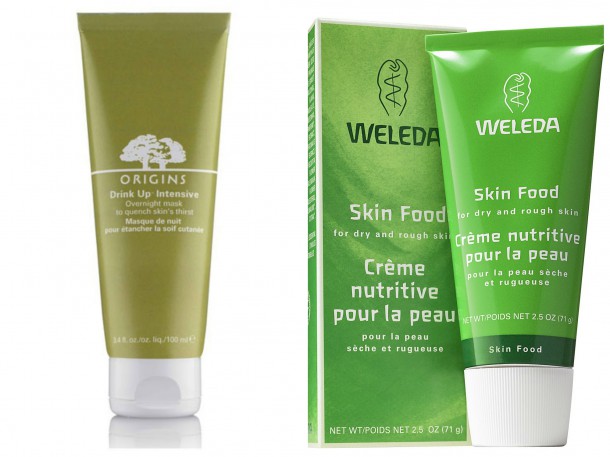 Depuff
I know - your eyes look like the deformed potatoes that are too gnarled for sale in supermarkets. It is time to depuff!
If you're a green tea drinker, keep used tea bags in the fridge overnight and apply them to your eyes in the morning to soothe and depuff. The antioxidants in green tea are a friend to squinty, puffy eyes and will calm inflamed skin .
Alternatively, keep a couple of teaspoons in the freezer and apply them to the eyes to calm and cool the area. Leave the spoons to warm up a little, or apply a tissue before placing the spoon directly on the skin of the eye area to protect it!
Soothe & Moisturise
Your bedraggled skin needs food! You have two options, depending on how much time you have in the morning:
If you have enough time, apply a rich, hydrating mask like Origins Drink Up Intensive Overnight Mask (€30.50). Obviously, this mask will work optimally when left on overnight, but a quick application for ten or twenty minutes will really soothe and boost your skin.
If you're in a rush, you still need face food. A rich moisturiser to balance your skin throughout the day is in order. Weleda Skin Food (€11.69) is just the ticket. It contains camomile to soothe any angry patches or redness, and is rich in essential oils to keep your skin moisturised and happy!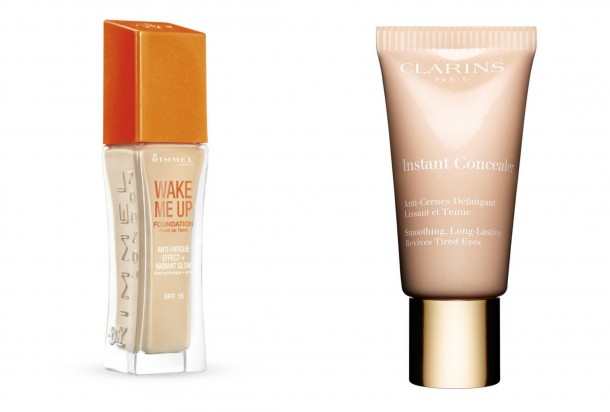 Makeup
A light, moisturising foundation like Rimmel's Wake Me Up (€10.99) is just what's needed to even out the skin tone while providing a non-cakey, radiant finish.
Pair your faoundation with a concealer that packs some serious punch. Clarins Instant Concealer (€24), dabbed around the eye area to brighten and conceal darkness, will give your tired, gritty eyes a new lease of life!
The only remaining advice is practical - drink as much water as you possibly  can. Eye drops will soothe your bloodshot peepers, and for goodness sake use some mouthwash to avoid the 'you smell of alcohol at ten in the morning' looks of pity and disgust in the office...
Advertised
I know, I know - you'll never drink again!
What are your go-to cures for hangovers and hangover face? Or are you all smug at having made it through the weekend without imbibing of any fermented beverages?