 For most of us, Tom Ford's Christmas gift sets are strictly wish list territory but oh my, are they pretty to look at and fun to lust over. So prepare to look 'n' lust and join us in some collective dribble action.
Available from the Tom Ford Counter in Brown Thomas, the gift sets are everything you'd expect from the brand: sleek, elegant and not a bit of gaudy tinsel nor a sparkly snowman to be seen. It's a compact collection of fragrance, lip and nail focused gift sets (and if you want to have a nosey at Tom's Christmas make up collection you can check it out here).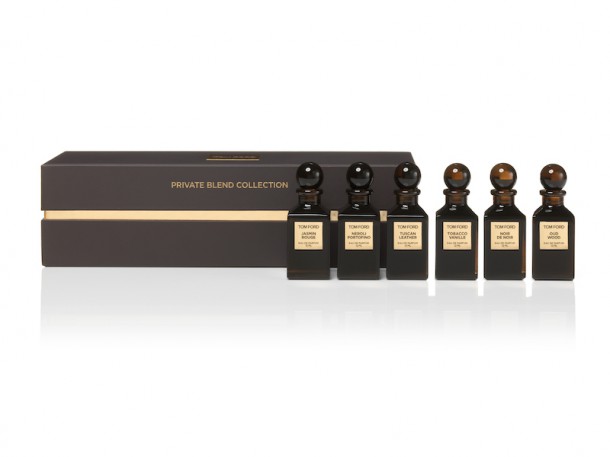 But back to the pressies! First on our list is the Private Blend collection. It's a round up of six mini decanters of the top sellers in Ford's Private Blend fragrance line: Jasmin Rouge, Oud Wood, Tuscan Leather, Tobacco Vanille, Noir de Noir and Neroli Portofino. It's beautifully packaged (of course) and it'll set you back €275.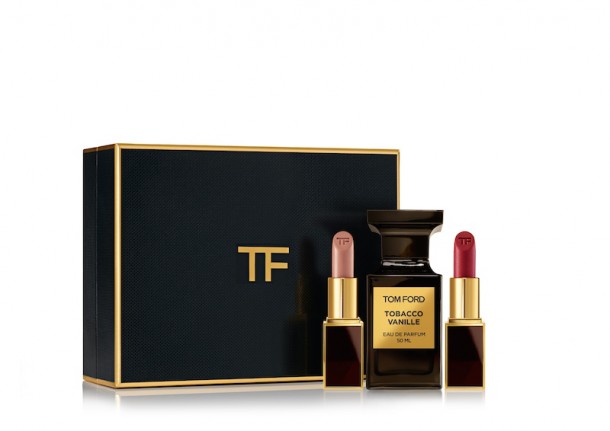 Next up is the customisable set containing a 50ml Private Blend fragrance and two Lip Colours. You select your favourites and they come packaged in the black and gold TF box, for €272.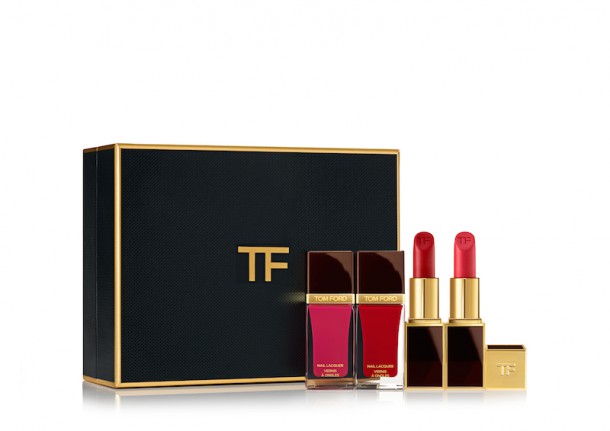 Advertised
Or there's the lip and nail set, which contains two lip colours and two nail lacquers from the collection. Again, you can choose your favourite shades of each and the gift box is included in the €158.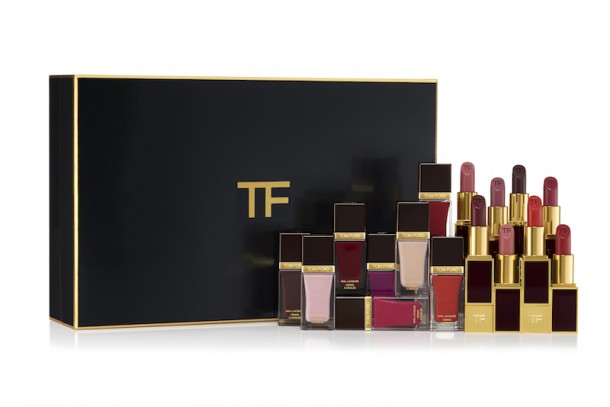 Finally there is the gobsmacking big daddy gift set which will set you back a cool €632 (DEAR GOD). It has eight lip colours and eight nail lacquers of your choice.
If you're a TF fan and the above is a little (read: perhaps a lot) out of reach, there's always the Signature Collection gift sets: the Black Orchid Coffret will set you back €100 and contains the 50ml fragrance and a 75ml Hydrating Emulsion.
So what do you make of the Tom Ford sets? Are you lusting after any of these or does the price tag just give you the heebie jeebies? To the comments!