 The warm weather is coming (we hope) and with a grand stretch in the evening, it won't be such a chore to get a few more workouts in every week (you can check out our adventure into TRX here).
Whether you're pounding the pavements outside or getting your glow on in the gym (remember our gym bunny Simone's fitness journey?), staying hydrated is key during a tough workout. 
While water is always our best friend, sports drinks are great for rehydrating in a hurry, but they tend to contain a lot of sugars and other things that we don't want going into our bodies at the best of times, especially not after we've just had a tough session in the gym.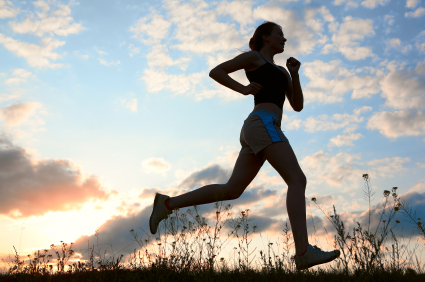 If you want to drink something during your workout that will keep you hydrated (and help to prevent you from getting muscle cramps, if you're finding that to be an issue) then this easy to make, cheap sports drink is the perfect solution. Not only is it healthier, but you can make a big batch of it to bring with your for during your workout or cooling down afterwards. 
You can find all the products needed for the recipe on Powerful Ireland, and they've been kind enough to give us a discount code for our loyal Beauties. You can get what you need to make this recipe, or any other Onnit products, all you have to do is type 'beaut10' in the box when asked to apply a code, and you'll get 10% off your purchase. 
What you'll need: 
Advertised
To make the lemonade all you need to do is juice the lemon or lime (to make sure that you don't get any pips in there) and then using either a shaker, if you have a big enough one, or a litre bottle, simply add in all the other ingredients, and give it a good shake or mix it well with a spoon. 
You can use regular salt, but the Himalayan salt is better on a number of fronts, which is why it's called for in this recipe. Firstly, it's iron-rich, and also has over 80 essential minerals and elements in it that our bodies needs to function properly. Furthermore, it's got less sodium per serving than regular salt, and it helps to create an electrolyte balance.
And importantly, it helps to regulate how much water our body retains, which can be a big bonus when training in warm weather. Safe to say, it's worth trying anyway, and you'll get a lot of servings out of the container which costs around €12 with our discount, or you can get an even bigger refill bag if you're running low. One container will last you for a long time too, so it's pretty great value.
But don't just take our word for it, let this real-life actual doctor tell you about why it's so great!
For some sweetness and to help cover the salty, bitter taste of the other ingredients, Stevia sweetener is the way to go. It's great for a number of things, not just this lemonade, so you can do anything from baking with it to adding it to coffee. It's a great way to cut down on sugar intake, which is always a good idea. However, it's also better than other sweeteners like aspartame as it won't increase your appetite (a downside to most sweeteners) and in general aspartame is life bad news. Stevia is a natural, zero-calorie, low glycemic, certified organic sweetener that has a sweeter taste than sugar, which is why you should add it to your own tastes. Again, you don't need a lot, but if you like your drinks sweet then you can add whatever suits. 
There you have it, a simple drink that will keep you hydrated and is great for training and you've got a discount code too, sure what more could you want?
Advertised
Via DeFranco training. Main pic via Sam Fox Photography