 Google 'fashion week 2017 street style', open this month's Vogue or peer into the Topshop window and you'll see it: the '90s trend that we thought would never return.
More fool us, of course. Everything in fashion returns. We never thought we'd see chokers again - and then boom. Then there are bomber jackets. And slip dresses. And then, sigh, denim on denim. They all came back, and despite our initial reservations, by God, we wore those throwback trends, and we liked it. It really is no surprise that dresses over jeans are making a comeback, and you know what, it's not as bad as you may think.
Instead of wearing tight, knee-length skirts over tight, flared jeans, this time it's a long, floaty feminine dress with a slit. Fashion blogger Sara Escudero wears hers this way:
This look was spotted at Sydney Fashion Week: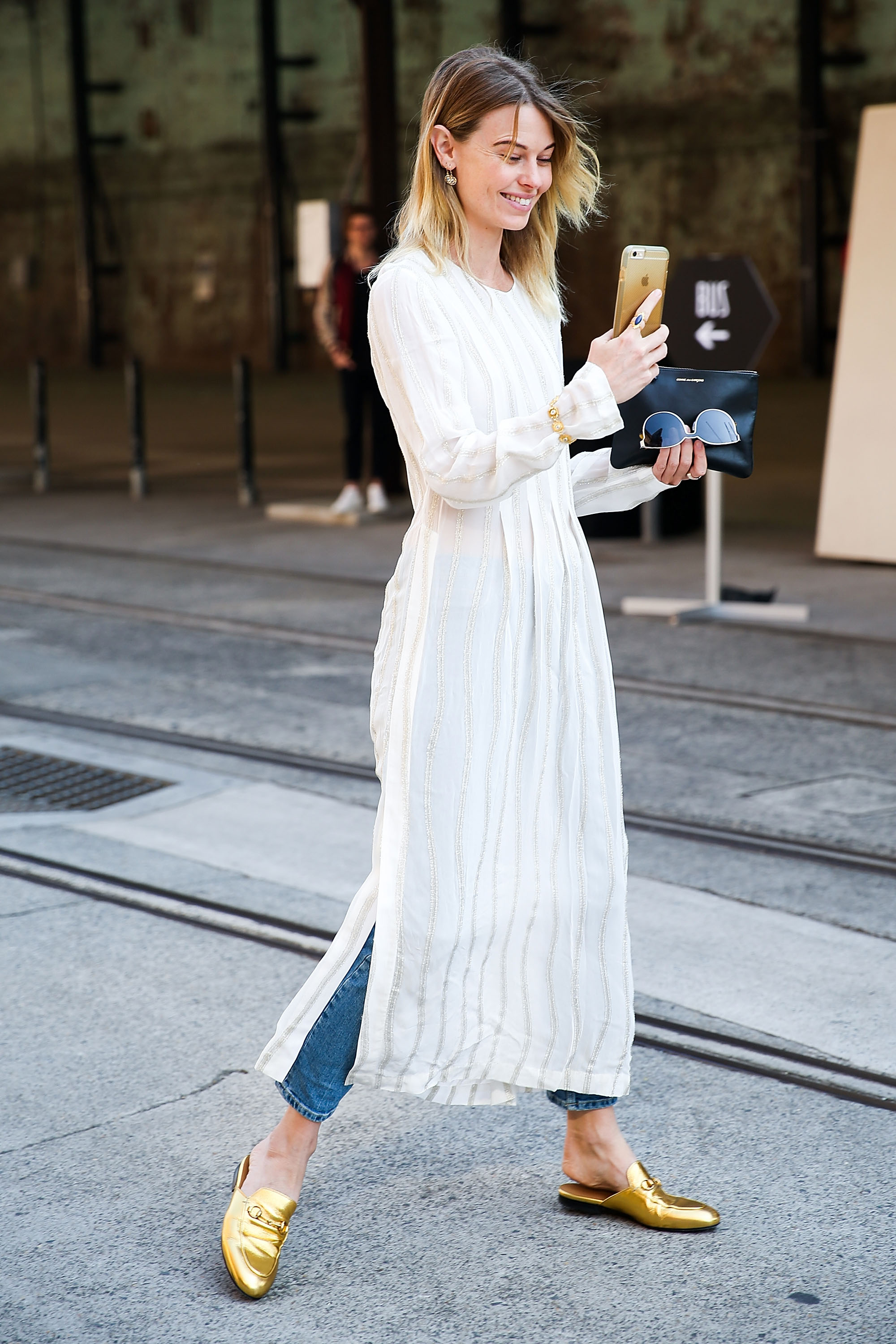 Net a Porter's fashion director Lisa Aiken is a big fan, wearing the floaty kaftan style one day:
And this dress dress the next.
Advertised
We'll be honest and admit we're fans, especially for this time of year when layering is everything. When the weather gets warmer, just ditch the jeans. When autumn comes 'round throw 'em back on again. It also gives you way more wardrobe choice. If all your nice tops are in the wash and you're supposed to be going for drinks with the girls, your dress will do. And you'll be fashion forward in an instant.
And FYI, jeans-wise, skinny or drain pipe styles work best. For shoes, it's heels all the way.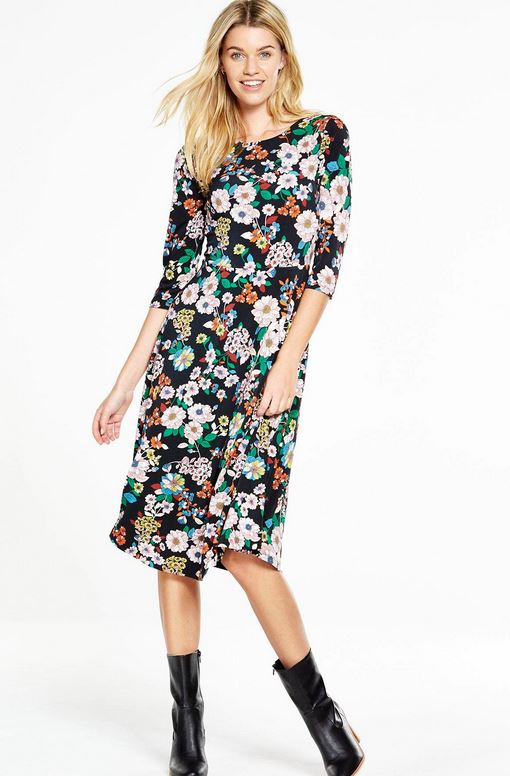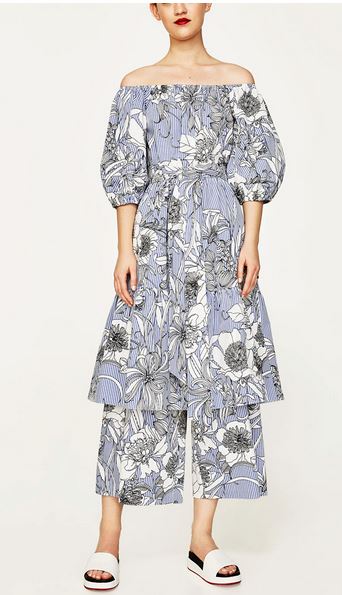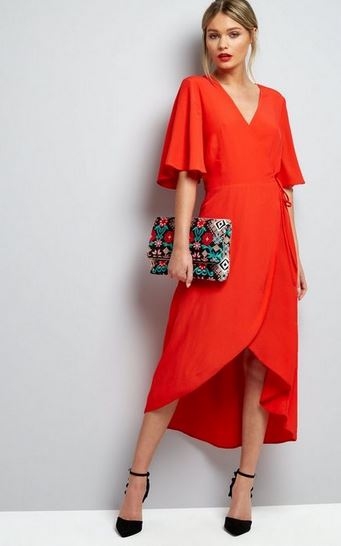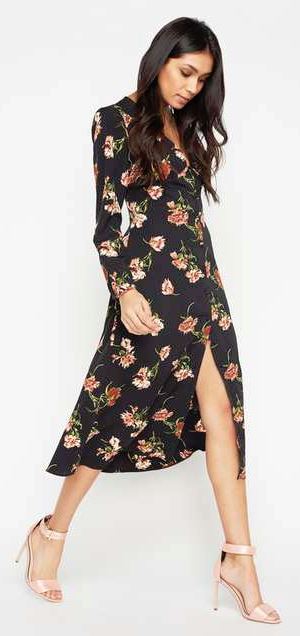 Advertised