 Meghan Markle politely tolerated yet another service this morning wearing something Andie McDowell in 1994 would be proud of
I wonder if she knew that becoming a royal meant going to an endless stream of events? Because Meghan Markle seems to have been going to everything on the UK social and events calendar. This morning, she attended a service of remembrance at the Anzac Day Dawn Service, which commemorates Australian and New Zealand soldiers who died during the Gallipoli landings during the First World War.
But what's with the Four Weddings and a Funeral reference, you might ask? It's the hat. Meghan wore a wide-brimmed hat that fits in more with the funeral vibe, but reminded me of the costumes from the 1994 film. I love the wedding guest costumes in Four Weddings. They are so wonderfully nineties. Back then, wedding guests would wear massive hats, hats that would block views and flatten hair. I've worn my fair share of headpieces to weddings, but never something so 'My Fair Lady', but it really is the dream. Hats have fallen out of favour, recently, and the more weddings I go to, the fewer hats I see, but maybe, hopefully, Meghan is bringing the wide-brimmed hat back. Maybe her wearing this one at this event is a subtle hint to guests at her own wedding. Fingers crossed.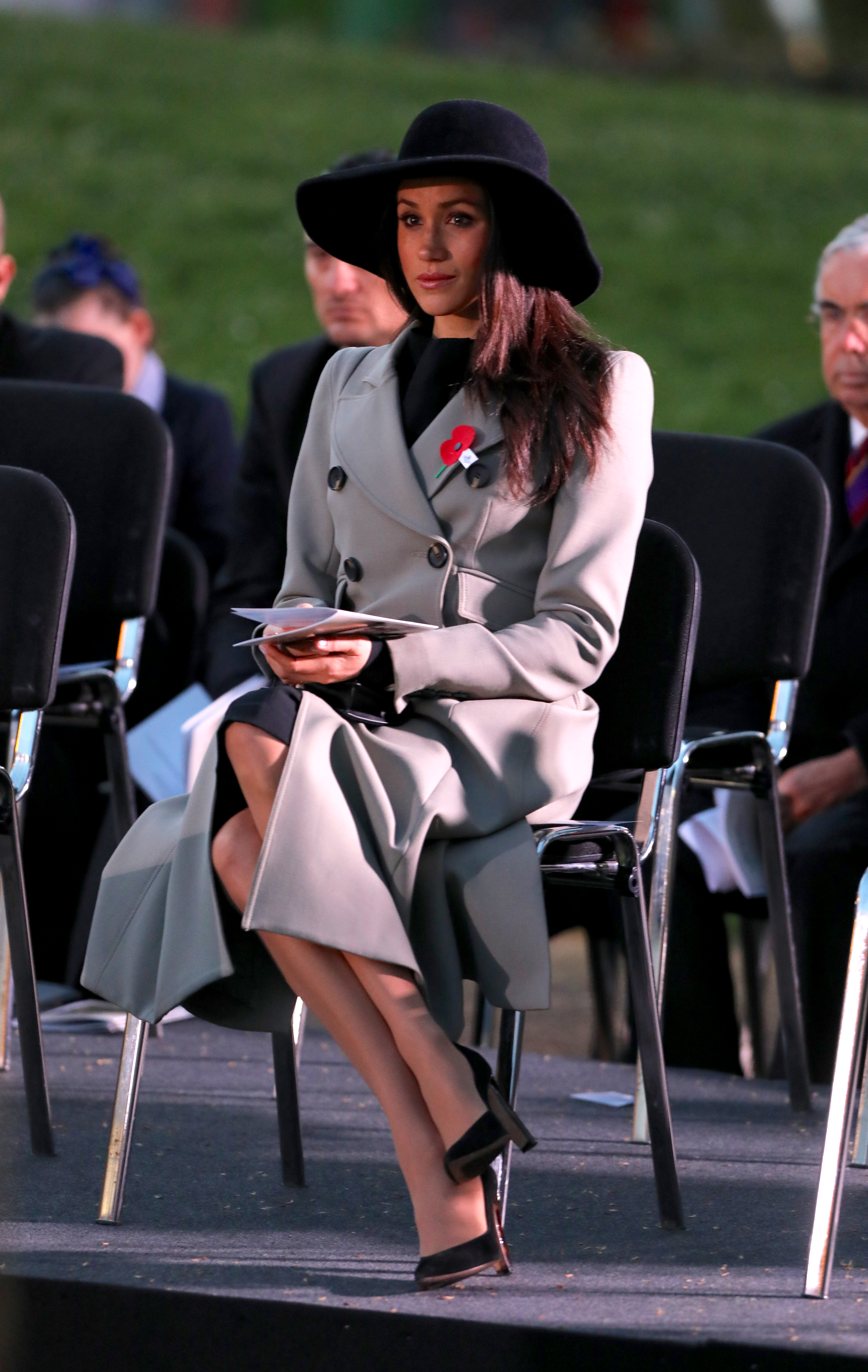 Meghan's coat has gorgeous wide shoulders too, which also hints at Four Weddings time, but her overall inspiration is more Casablanca. The heel of her show is wider than usual AND her legs have been imprisoned in a Royal-friendly pair of tights.
Advertised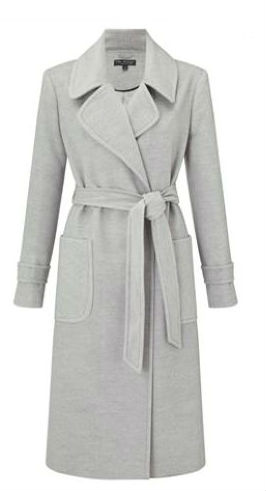 Advertised