 As a stylist, fashion blogger (you can check me out at robkenny.ie), TV3 Ireland AM's 'Fashion Expert' and, of course, Beaut.ie's Fashion Contributor, it's crucial I am in the know regarding all things fashion.
This can vary greatly from what did Prada show in Milan last week for Men's AW16, to what did Alexa Chung wear last night to the biannual extravaganza that is Couture Fashion Week in Paris (on right now!).
With the forever-changing landscape of fashion, however, the world's fashion trends are arguably almost as influenced now by Karl Lagerfeld's Fashion Week show as they are by Kylie Jenner and Hailey Baldwin's Instagram accounts.
The world's top designers set the boundaries for all the greatest fashion trends to follow. Are the 70s back? We're being influenced by the Spanish renaissance period, it's all about the paper bag waist this season.
And in-depth fashion trends like this can only be decided on the fashion week runways. However, to quote the unassailable Miranda Priestly, what starts on the runways of Paris eventually get filtered down through the department stores and then trickled on down into some tragic casual corner.
But ignoring trends like 'its all about clean lines in luxe fabrics this season', I want to know what are the staple few fashion items girls will need in their wardrobes this spring. Let's start with the easy things - we can get to all of that complicated stuff later!
Backpacks
Sick of lugging your heavy handbag (no doubt full of everything but the kitchen sink) around with you all day? Well, rejoice ladies, the backback trend is here to stay, for at least another season anyway.
Equal parts stylish yet functional, and that is one combination any diehard fashion b**ch does not come across often, the right carryall will add serious style to your outfits this spring. From luxurious leathers for that night-out look, to structured, rigid shapes for any minimalistic fan, to fun prints and collapsed silhouettes, there is a backpack for every occasion this SS16.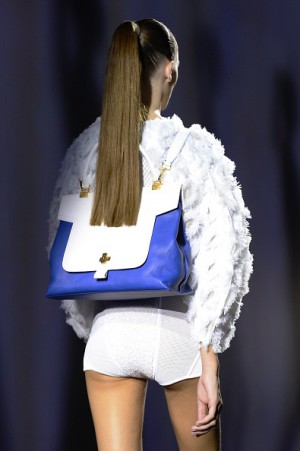 Caps Are Back
If you were to tell me a few months ago to dig out my old New York Yankies cap, I would have asked you if you needed help. But due to the mass influence of Hollywood it girls like Kendall Jenner and Gigi Hadid, 90s style peaked baseball caps are back with a bang.
Meeting the girls for brunch? Pair a bomber jacket with a slouchy jumper, ripped jeans, runners and yes, believe it, a baseball cap and sunglasses for that cool, casual look that is right en trend. I find there is always a great selection of caps in sports fashion stores like Life Style Sports.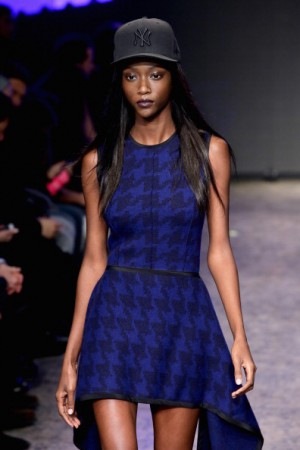 Backless Jumpers
Jumpers, sweaters and oversized knits – I'm sure you have plenty of them. Well how do you feel about cutting the backs out? If you're feeling body confident when the weather gets warmer this spring, show you're really in the fashion-know by rocking a backless jumper out on the town. Pair with the perfect pair of leggings and pointys and you're good to go.
Advertised
Bomber Vibes
Riding on the sports luxe wave, get your hands on a bomber jacket this spring, perfect to swap your heavy winter coat for as the weather tames. Go for the classic black leather bomber with silver zip detailing to ensure you master this trend. Brands like Claudie Pierlot and The Kooples Sport (found in BT2) are a great place to start for finding a high quality bomber that suits you. TopShop also has a great selection.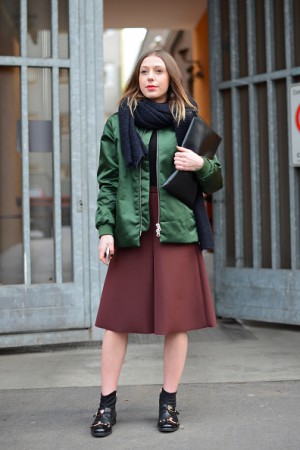 White Shirtdresses
When its time to get the legs out for a dance in Dublin this spring, the most stylish Irish ladies will have a chic white shirt dress in their wardrobe. They are simple, sleek and elegant. I also think when paired with a fabulous pair of heels and volumised hair, there's something very sexy about a woman in nothing but a white shirt. Style it over a pair of jeans and knee-high boots to bring your look from Saturday night drinks to Sunday brunch. The white shirtdress is a definite go-to this spring.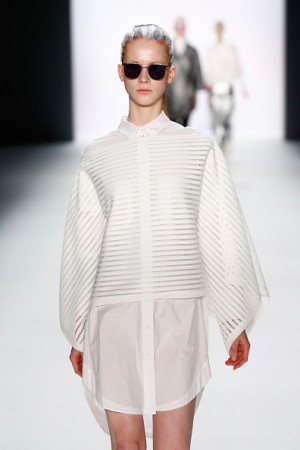 Culottes
Although they are fading out of designer's shows, the highstreet is going to be packed full of cullotes this spring. These knee length women's trousers are cut to the knee with a full leg, to resemble a skirt. Culottes can be so much fun and add that extra layer of tailoring to an outfit.
As they are usually worn high-waisted and are loose in cut, culottes are also great for anyone who is still covering up Christmas pounds this spring. While last summer titled as the 'silhouette of the season', Irish women have not wholly embraced the trend yet. This spring may just be your last chance ladies.
Pair them with a white shirt, a matching blazer and heels to rock your look at a work dinner.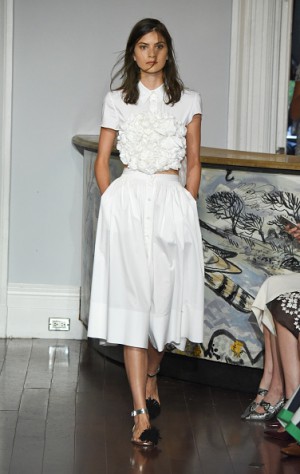 Do you have any of these in your spring wardrobe? Tempted to pick up any bits?
Follow Rob on Social Media:
Advertised