 Showstopping shoes come in all colours, heights and design. We've chosen nine from the new season that could tickle your fancy.
Feet are funny things. Some people (a lot) hate them. And yet, they're the objects of the most commonly known sexual fetish. Curious. My own pair of footsies aren't the most beautiful, I have to say. They are pretty knobbly and I haven't had a pedicure in years, so - sorry if you're eating your lunch - they're fairly hard-skinned and scaly. I haven't treated them the best, either. Ballet pointes are notoriously bad for the feet - I used to wear mine around the house, looking like a 12-year-old girl version of Mr Tumnus from Narnia. When I gave up ballet because I was too cool for it in secondary school, I exchanged my pointes with the highest heels I could find.
Consequently, I am an expert heel wearer. I can wear a pair of five inches all night at a wedding. Sure, I'm pretty much crippled the next day, but that's a small price to pay for the glory of being the last shoed person on the dancefloor.
Last week, after a wedding, my feet didn't bounce back into shape after 24 hours like they normally do, and I was convinced I had developed arthritis and would never be be-heeled again. Turns out, they just take longer to recover because I'm old. Phew! Still, it's a good idea to give the hooves a break now and then, so it's a good thing that flats can be just as standout as heels now. The new season stock is trickling onto the high street and there many showstopping shoes for all tastes. Let us know, what's your definition of a showstopping shoe, and do any of these whet your appetite?
Advertised
Zara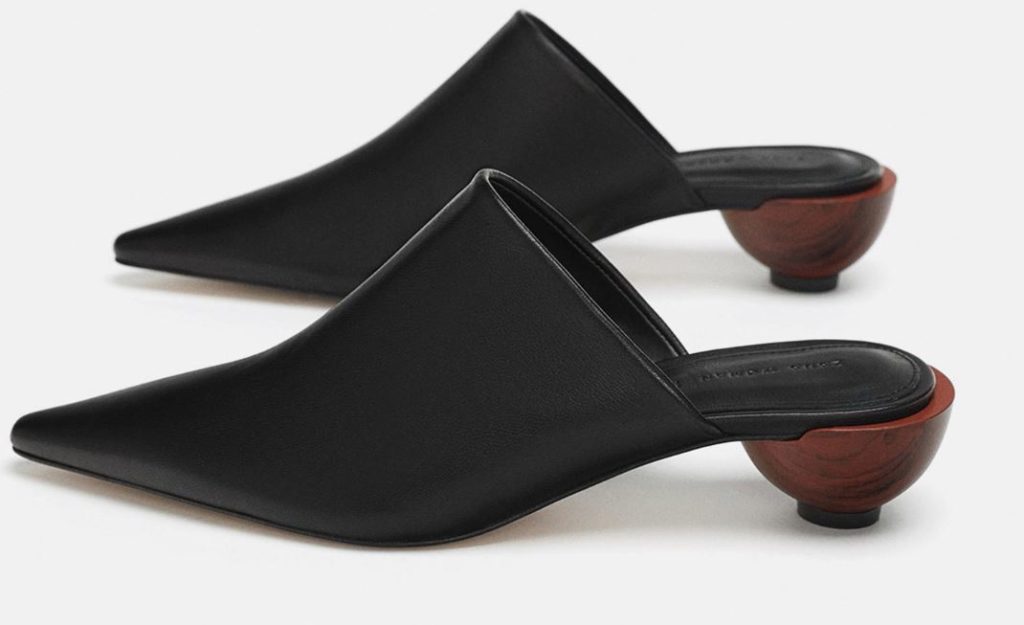 Leather Rounded Heel Mules €59.95 
Showstopping shoes do not always have to mean skyscrapers. I love the trend for interesting heels (Mango had some amazing ones earlier this year), especially because they don't have to be particularly high to still make an impact.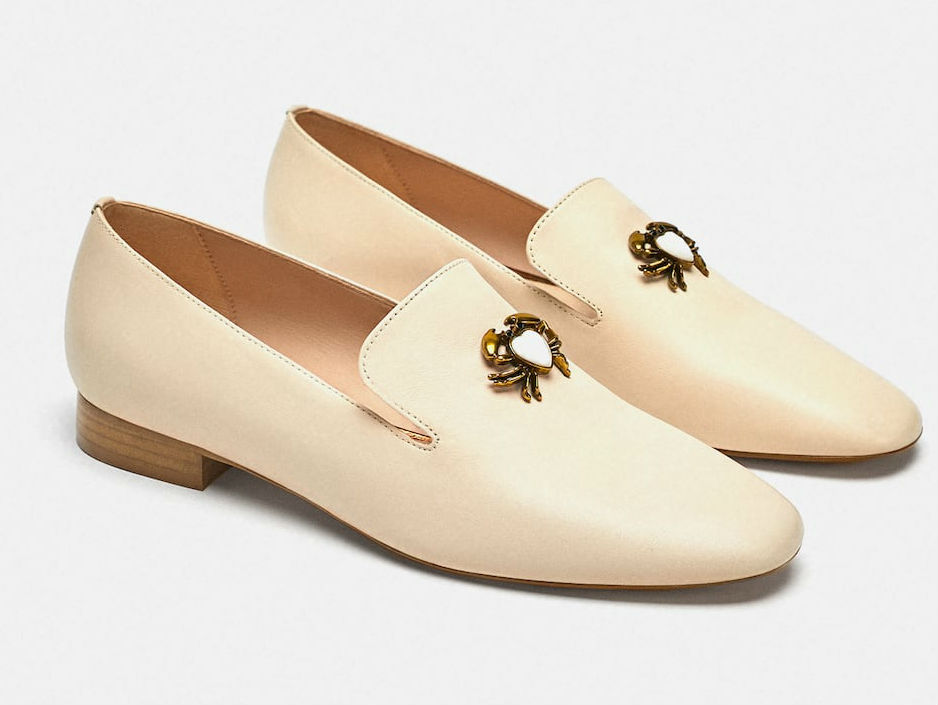 Leather Loafers with Detail €39.95
Showstoppers don't have to be high at all. The crab detail on these loafers takes them from basic to boo-yah.
Mango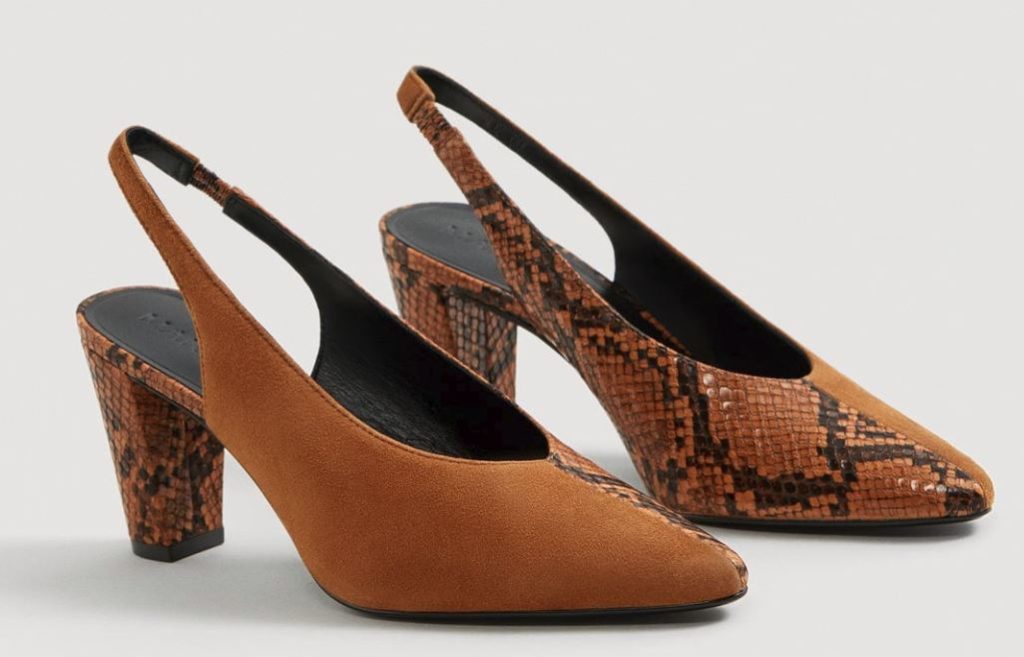 Slingback Leather Shoes €59.99
Snakeskin, suede, half-and-half - these are very cool and totes approp for work.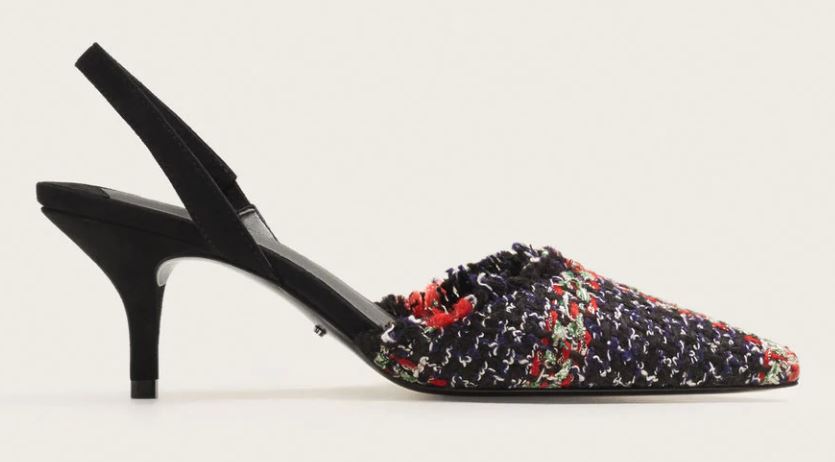 Speaking of work, how many compliments would you get for these if you wore them to the office? Loads. And they'll look fab with jeans, too.
River Island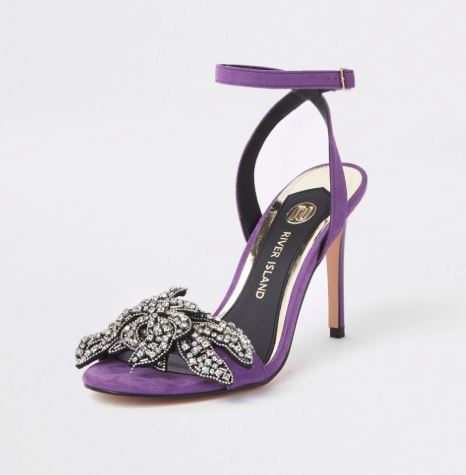 Purple Embellished Barely There Sandals €87
Now, these are a pair you could imagine Carrie in.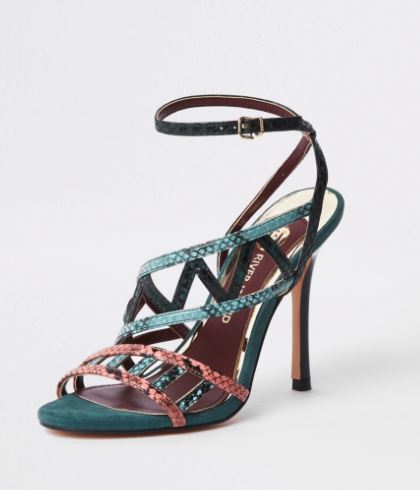 Green Snake Embossed Strappy Sandals €60
And so are these.
H&M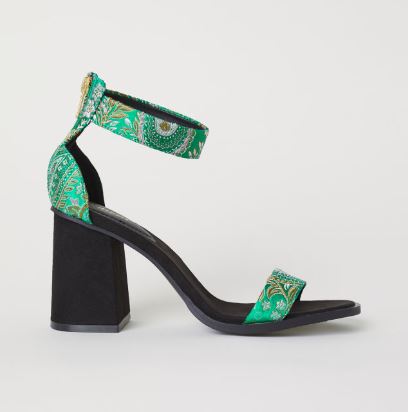 High-heels don't have to be stilettos to be sexy.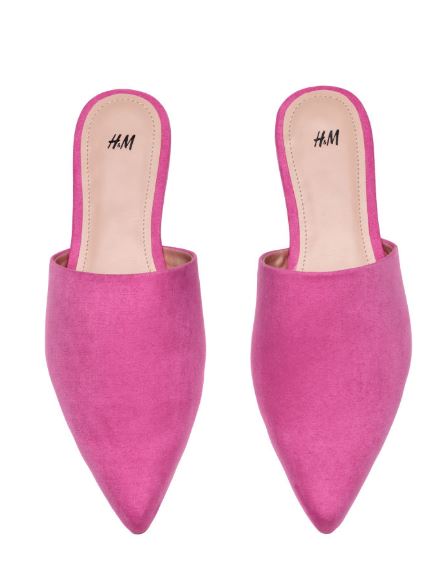 The cheapest of the bunch, slip these cerise mules on and you'll definitely make an impression.
Topshop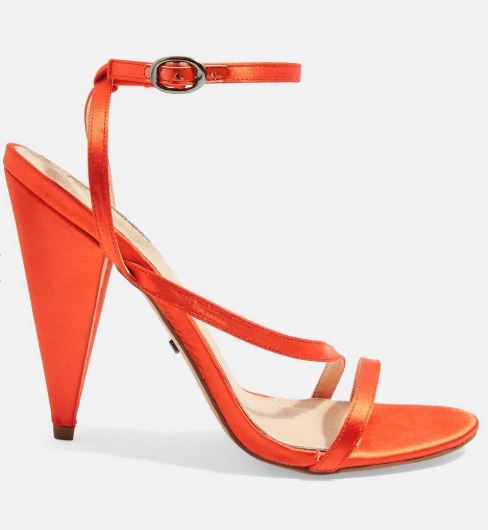 There's something Cuban about these, and something rather '70s, too. I'm getting them and chancing them on the dancefloor at the next wedding I'm going to.