 The H&M dress Meghan Markle wore yesterday is sold out. Doesn't matter. She's just heralded the dress trend of the spring and Zara is on board.
When Meghan Markle wears a dress from H&M that dress is bound to sell out. There's no way it wouldn't. When she or Kate Middleton wears anything relatively accessible (i.e. not custom made or haute couture), it sells out. Because Meghan's H&M dress costs under €30, practically everyone could buy it and dress just like the Duchess. (By the way, it's actually still on sale, but in the dark grey shade.) Her dress is from the maternity collection, but it's a universal style. And it happens to be one of the most popular styles for the coming season. And Zara is in on the action.
Meghan Markle
Advertised
A full-on beige outfit is one way to look expensive and classy, so getting a dress in that hue is a good move if you're eyeing a plane seat upgrade or something. It's a hard shade to pull off, though, especially if you're a 'typically Irish' shade of pasty like me. It is the perfect canvas for stains, too, especially for extremely clumsy people, like me. So, I'm joining the Meghan Markle style team with this wine coloured number. It's a more forgiving colour AND it will disguise the inevitable speckles of wine that will drip on it. Wins all round.
Zara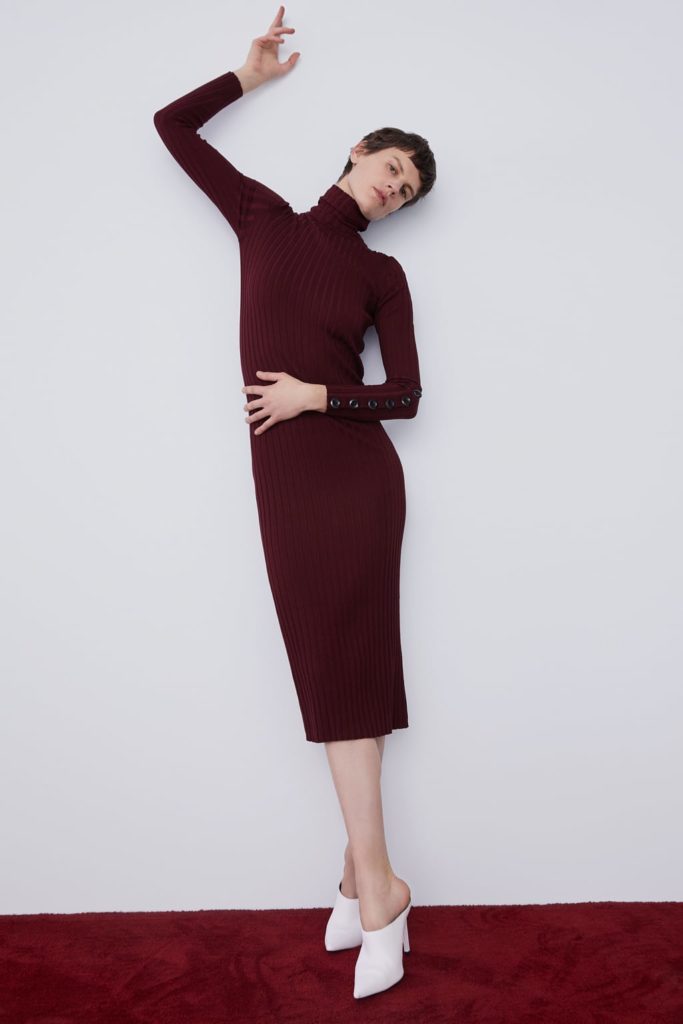 Long Ribbed Dress in Wine €25.95
The style is form-fitting and mid-length. Bonus points for a high neck. We will be wearing ours with tights and knee-high boots or bare-legs and ankle boots for work. At the weekend, we'll wear it with plain white sneakers. We'll hold on to it for autumn and wear with matching coloured coat and shoes.
Do you like the dress style? Did you like Meghan's look?